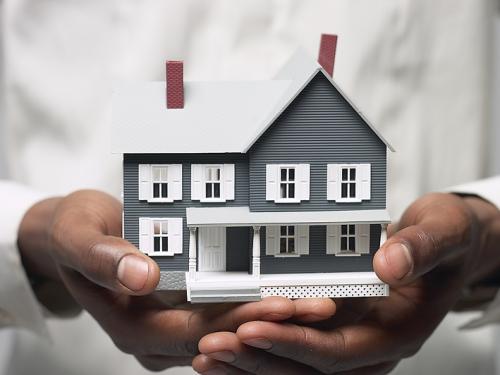 Like any other policy of insurance, people don't read their homeowners policy until such time as they have a claim. Homeowners polices are pages upon pages of complex and verbose insurance language coupled with legalese. Read one, and you'll wonder if the people that wrote it even know what it says. Although every company's homeowners policy is different, here are some of the basics. Mortgage lenders ordinarily require their buyers to maintain a policy of homeowners insurance. It's best not to rely on the coverage required by the lender. That coverage ordinarily protects the lender's rights more than your righs.
Dwelling Coverage
You want to make sure you have enough coverage to competely replace your home, even down to the wallpaper in the master bathroom. If you suffer a total loss, what you paid for the home might be significantly different from what it would cost to replace it today. That brings in the equation of home values in your area and the costs of materials and labor. Some insurers might offer extended replacement cost. This goes beyond your home's insured value. If your home is insured for $235,000 and it costs $255,000 to rebuild your home, you can be covered with extended replacement cost. Take notice that dwelling coverage probably won't pay for flood, earthquake or hurricane damage. You'll need specific coverage for those perils.
Personal Property
Anything that doesn't consist of the real property of your home is your personal property. That includes, furniture, clothes and appliances. Standard policies usually insure these at 50 percent of the dwelling amount. Particularly valuable pieces like certain artwork, antiques or jewelry are covered, but only up to a limit. If they're going to be insured up to their full value, special endorsements can be purchased to cover them for their appraised value. Even landscaping might be covered under your policy.
Liability
This protection covers any claims or lawsuits for injury or property damage caused by you or conditions on your property. It can even pay for injuries by pets like if your dog bites somebody. Liability coverage ordinarily pays for attorneys to represent you in a homeowners liability lawsuit and any settlement or damages awarded in a lawsuit against you, up to your policy limits. The policy limit on most homeowners liability coverage is $100,000. Excess liability coverage is often referred to umbrella coverage. It can be purchased. It provides for increased policy limits and coverage.
Temporary Living Expenses
If your home is rendered uninhabitable as a result of a covered loss, the additional living expenses that result from living away from home can be covered. These would include a hotel per diem, meals and other ordinary living expenses that accrue while your home is being rebuilt.
Do a full assessment of your needs. Like any other insurance policy, you really don't know what you have until such time as it's needed. Know what's in your policy. If it needs to be bumped up a bit, don't hesitate to do it. You don't ever want to have to use it, but if you do, it will pay off in the end.