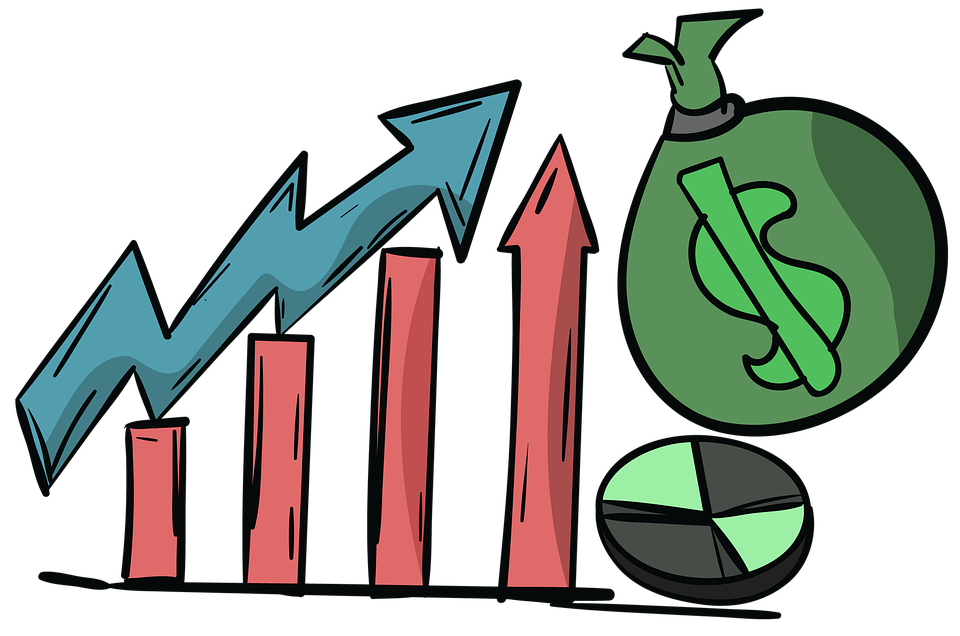 No matter the business you are in, suppliers play a critical role in your success. This is especially true for new companies that haven't made many connections; if you have only one contact, make sure they're trustworthy. Being extra attentive is sure to pay off, especially with the gradual economic shift, as every upturn and downturn in credit can cause serious stress to a company's capital. It's important to check the stability of your supplier early on, and there are a few ways a company can appraise their supplier properly.
Key Figures
There are certain statistics you want to look for when trying to get information about a business's financial stability. These statistics include profit in the past years, cash flow issues, and dependency on clients.
Profit is the primary indicator of how well a business is performing, and whether it's struggling to stay afloat. Cash flow issues indicate a mistiming of money going in and out of the company's budget, which means that the business will not be able to pay off short term expenses efficiently.
Lastly, if a supplier is dependent on one of its more influential clients, termination of contract from the client's side will affect future shipments and the financial situation as a whole. Thus the type of dependency also calls for caution against a takeover. If your supplier is bought by a different company, there's no guarantee that your orders will be accepted further on. This is why customer concentration should regularly be assessed. As a result, if a business is split into smaller branches because of financial troubles, the chances of them being able to meet your demands are low.
Calculating Financial Ratios
Financial ratios contain financial figures and serve to simplify data and give companies a better overview of their performance. A Current Ratio measures a supplier's ability to pay obligations to their suppliers. If they're unable to consistently keep payments in check, this, in turn, means that you will suffer delays in orders.
Statistics that cover Inventory Turnover are critical, as this number shows how many times inventory is sold and replaced in a certain period. A low turnover signifies weak sales and likely excess inventory as a result.
The value of all assets and liabilities that can reasonably be turned into money is represented by Current Assets. These numbers are generally gathered while calculating the aforementioned ratios.
Surveys
Asking your employees to rate suppliers and vendors is a great idea, as they often invest numerous hours into the relationship. Take a count of how many corrective actions needed to be issued. Failure to meet specific instructions, a late shipment, and even customer complaints show much more than any kind of financial index. While taking some of your time, this method will give you the most information, whether it puts you at ease or indicates new problems that need to be resolved. Managing human resources is immeasurably important, as your coworkers are your biggest strength in any kind of business.
Credit History
As you probably know that it's important to check your own credit history, there's a purpose in checking your suppliers' history as well. Business credit scores aren't particularly different from personal scores. Length of credit history, credit utilization, debt repayment, and so on, are all statistics which you should be aware of. This history will help you assess moves in the future as well. If, for instance, your supplier uses asset finance solutions to get capital to pay employees or as a growth strategy, you'll know if this is a risk worth taking. While asset financing is extremely advantageous to starting businesses for several reasons, it may not be the best move certain companies can make.
How can you check the business score of other companies? Many credit reporting agencies can give you the info without the business's permission. Dun & Bradstreet is one of the oldest credit reporting companies. While providing specific details, they also offer a payment comparison between the company you're researching and others in its field.
Maintaining a Relationship
As mentioned prior, suppliers and vendors play key roles in a company's success. Having an established system to regularly check and evaluate vendor performance is essential, and can only be profitable. Some suppliers see these kinds of evaluations and checkups as unfriendly and distrusting. Even if this were true, it isn't even remotely advisable to blindly invest and rely on a company that we know nothing about. An annual observation of statistics is unavoidable, at the very least. However, try to work on the relationship you have with your suppliers. View your partners as someone helping you grow your business. Communicate openly and stay in touch while remembering that face to face meetings and phone conversations are irreplaceable.
Suppliers are incredibly important for every company. This is why many businesses tend to invest in a mutually beneficial relationship. Maintaining such relations is difficult, and often calls for a high level of trust. The best way to acquire the support of another company is to give insight into your financial situation. Of course, there are ways to get insight into a business without attaining permission. If we're aware of our partner's financial stability, we won't worry about making the right calls in the future.