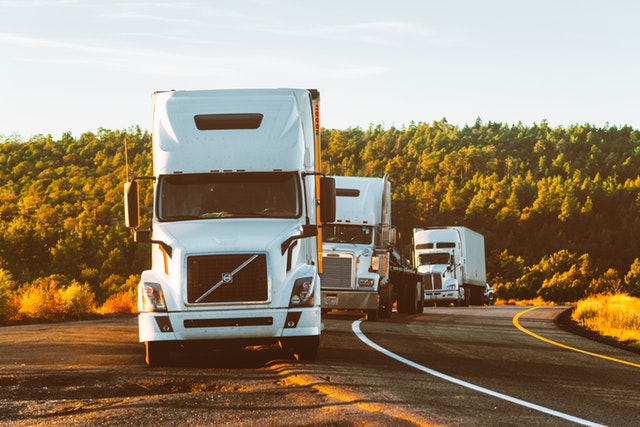 Living in Los Angeles is like living in a movie; for the city has everything one would imagine.
It has luxury, exoticness, and touch of mysticism in its tropical winds. Despite the existence of glossy end magazines and ensemble cast movies being produced from this hub of entertainment, a large part of the population residing in the city has a hard time surviving financially.
Not everyone has a producer uncle, nor can everyone afford to live on a single job. So to help all the dreamers out there waiting for their big break, here is a list of ideas about a few different side hustles to earn some cash. Read along for more information.
Freelance Proofreading
If you happen to love literature and feel passionate about grammar as much as we do, you can quickly become a freelance proofreader. The skill entails going through someone's work and cleaning up any mess that they might have left behind in the punctuation, formatting, or style. A surge in demand for proofreading court transcripts has been observed in recent years. It provides court reporters a chance to focus on their quick typing instead of hassling over grammar. The help of a proofreader would let the reporter book extra gigs and earn more too.
Virtual Assistant
The world is getting interconnected at a pace too quick for us to grasp. The increased online connectivity has reduced face-to-face interactions to a bare minimum. This has opened the door for a new plethora of opportunities for 'virtual assistants.'
These are personal assistants that help you handle your day through online interactions. They help business owners with the mundane work that could quickly be done by another. The work could range from social media management to data entry, online research to email management, and what not!
Becoming a virtual assistant is not as complicated as it only requires attention to detail and an understanding of the boss. One can earn around $20- $40 an hour working as a virtual assistant.
Drive for companies
There is no denial in the fact that driving for companies like Uber and Lyft has helped thousands of people to make money internationally. These cab driving services are essential for people with a flexible routine. The option of ridesharing has transformed public transport forever.
You can drive around at night to make some money while still keeping up with your day job. All you need is to be over 21 years of age and have a few years of driving experience. You can work with both the companies at once and also take driving as a fulltime job for breaks or weekends.
If you have experience with other vehicles such as two-axle trucks, then you have the choice of signing up with companies like Red Line Logistics. Just like Uber and Lyft, they employ those looking for truck driver jobs in Los Angeles.
Transcribe for YouTube videos
You must have noticed how online video has legitimately exploded in the last decade. It has gone from simple 30-second comedy clips to full-blown web series and whatnot. YouTube is singlehandedly the most significant video search engine while Facebook follows close by with its gigantic video forum.
The content creators understand that to get more views and win over a broader audience, their videos need subtitles. This allows consumers to view videos even when the sounds are off and keep them entertained/informed at all times.
Companies like Rev and 3Play Media specialize in the service and let you make $10 per hour on average. If you are quick at typing, then this is the perfect gig for you.
Conduct cooking lessons
Are you an excellent cook who would like to a part-time job? Then you can train others to cook and make some cash. Many cohorts simply do not understand the basics of cooking. Whether its teenagers about to move out, retired individuals looking for a new hobby or romantic partners trying to impress their other halves, a cooking class can benefit all the parties involved.
You can start with cheap classes in the beginning, and once word gets out, you can go big. Jan Pinnington has set an ideal example for those who wish to give cooking lessons as a side hustle.
You can provide one on one lessons or give an extensive crash course on the fundamental food items like mac and cheese or five-ingredient-dishes, one-pot-pastas and other Tasty-video-inspired ideas. All you need to do is let your art help you out.
Final Thoughts
A vast majority of individuals apply for mainstream part-time jobs such as tutoring students or working at a garage or even trying to become a social media influencer.
The one fact that a lot of these individuals are oblivious to is the saturation in the market and the decline of jobs it has created in recent years. Trying for a unique job allows you a better chance of getting it. When only a few people offer the service, then you have a straightforward opportunity for making those extra dollars that you need for your survival or saving.
Remember to respect all jobs devoid of their level of income. Whether you sell your art or your skill, you deserve the utmost respect for your hard work. Every penny earned through hard work would pay off at some point in your life. Keep working, keep saving, and keep trying for your dreams to come true!