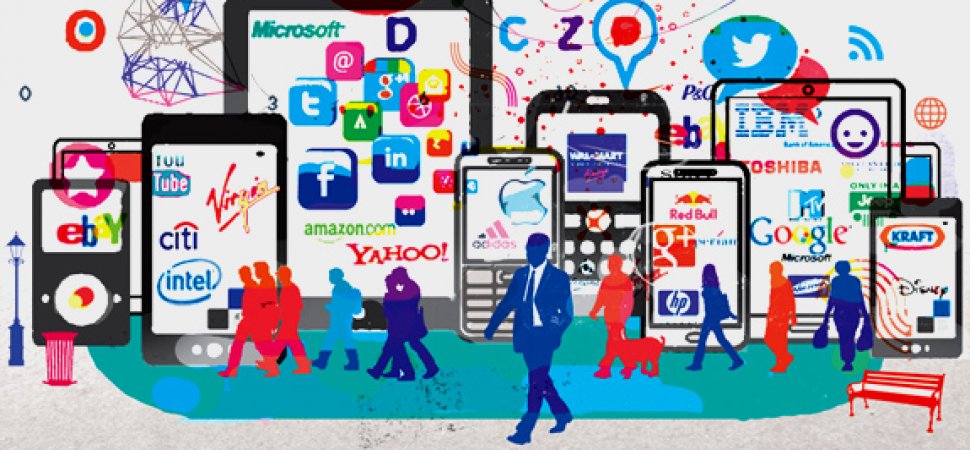 We have seen some leading brands not taking advantage from social media channels; instead, they rely on conventional marketing bandwagon like branding through print media, TV commercials and traditional word of mouth marketing. Now people are more inclined towards following brands on social media channels than celebrities. It is an inexpensive way of attracting a lot of potential customers towards your brand.
According to brand watch, 81% of all small and medium businesses use some kind of social platform.
For increasing your business exposure, it is significant to make use of social media channels. We are going to share some huge advantages of using social media channels for the substantial growth of your business.
Drive Traffic to Your Business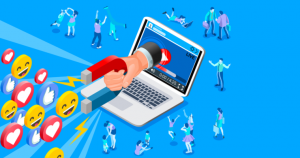 As more potential customers tend to explore business domains through social media channels, companies need to setup an influential brand image on these mediums. Social media channels are major sources of leading your target audience towards your business domain. You can share posts related to the new projects, upcoming events and integrate links to engaging content on your business website. It is essential for increasing your website's rankings in search engines as well. The higher rankings means more people will reach you through the targeted keywords and the opportunities you will have to increase your brand recognition.
Generate Leads
These days businesses are more prone towards enhancing their online presence. Social media channels provide a chance to prove your worth whether through compelling visuals or informative content.  For increasing the conversion rate or to generate substantial leads, social media channels will add value by supercharging your brand's image.
As the traffic to your website grows with the help of your social media marketing activities, more people will visit your website and you will gain higher profits ultimately. To communicate conveniently with customers and to acquire feedback against products or services, it is more rapid than ever before.
Triumphant Marketing
Marketers need to have a powerful social media marketing strategy to make their business stand out.  To make people aware of your business, social media channels offer solid promotional framework to attain more exposure.
Popular channels have integrated a marketing section where against a minimal cost companies can spread their brand promotional messages to millions of potential customers. These marketing campaigns have proven to be effective by targeting the audiences that already have interest in similar business niche or residing in a specific geographical location.
Cheap and Effective
Social media channels allow brands to share the brand-oriented visuals like images, photographs, textual content in the shape of inexpensive advertising campaigns. As a startup, if you are not planning to invest in advertisements then it is better to maximize the number of followers on your brand's social media page.
According to an infographic by FME extensions, "social media manages 3.2 billion visual shares everyday "
With the flexibility and maximum outreach of target audience, utilizing traditional means of advertising seems insignificant as those are expensive ways of bringing your brand to the spotlight and may not provide intended results.
Immense Scope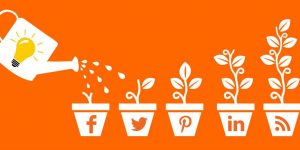 Besides generating captivating social media posts, it is important to be connected with your potential customers by responding to their comments and messages. As, you will remain active on those channels, your brand's integrity will boost and people would love to know about your business. Vast number of social media users gets connected with their favorite brands every day. Companies also utilize social media influencers for the product or brand promotions in order to get attention from their huge community of followers. By sharing informational and personalized content through social media pages, a strong bond between a brand and customer builds that further converts in the shape of brand loyalty.
Keep an Eye on Your Competitors
In the realm of enormous industries targeting the same business niche, it's quite challenging to outmatch others. Social media channels give you an opportunity of keeping a track of your competitor's activities and their techniques for grabbing their customer's attention. Well, never try to imitate what they are doing; instead focus on improvising the approach they have utilized to bring better results.
Final Words
Social media has now transformed from just a source of communication to a gigantic marketing and advertising platform where brands from all over the world have made their marks and have enormous communities of subscribers. As your subscribers on social media channels will increase, more exposure your brand will acquire. If you have not setup your accounts on those channels then you are missing opportunities of exploring your huge target audience that can directly impact your business. Also keep track of your social media activities and keep on playing with multiple ideas and analyze what works best and what is not.