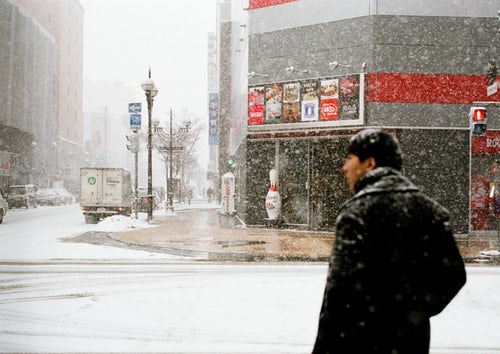 It is very understandable if you prefer a hot sunny place to spend the winter holiday. The thought of spending all day long in an exotic resort on the white sandy beach can drive off the winter gloom instantly. However, not every winter is dull and uncomfortable. Some cities in the world will shine more just when the season reached its coldest point. If you are looking for a cozy place to chill to enjoy the snow, these European cities can be your best bet.
Prague, Czech Republic
No one ever doubts the beauty of Prague as the main city of Czech Republic. But, if you have not experienced it during the winter season, then you will never know its true beauty. While the city is quiet and still, the white snow slowly coats the landscape of the city, leaving an eerie impression of a magical winter wonderland. Take your time to walk around St. Charles Bridge and Old Town's church spires while reminiscing the beauty of the year.
Budapest, Hungary
One might think that Budapest is built to embrace the winter. Everything effortlessly turns into a picturesque object once the snowfall. You can enjoy the majestic Hungarian Parliament standing solemnly surrounded by the icy Danube river while sipping a cup of warm chocolate from its cozy cafes. The city also offers tons of nice museum, gallery, and thermal bath for a quiet yet exciting holiday.
Paris, France
This city of love is one of the most favorite travel destinations in the world. So many people put it on their travel bucket list, which makes the city is always crowded and busy during spring and summer. However, when the harsh winter takes away the festivities, you can find a different side of Paris that is not less beautiful. You will be happy to spend time in the city when the temperature drop and everything come cheaper than it is used to be.
Bergen, Norway
If there is one thing that you absolutely should see before you die, then it will be the northern light. It is an experience that will stay forever in your memory when you have to endure the bustling of the city and hectic schedule. Bergen in Norway is very beautiful in the summer, surrounded by scenic harbors, majestic fjord, and colorful wooden building. However, booking a winter trip will let you experience this Nordic Village at its fullest and witnessing the magical show of Northern Light.