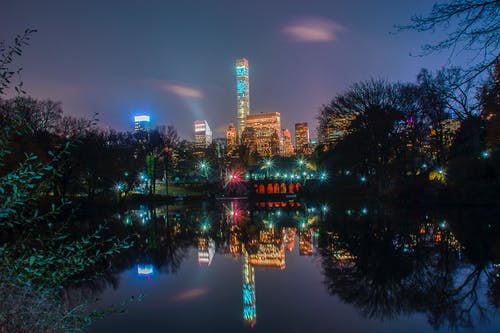 New York City, USA is one of the most famous destinations to celebrate Christmas Eve. You can have the opportunity to witness the city glam up for the best show of the year. Almost every corner turns into magical wonderlands where you can enjoy the festivities of the city of light.  If you happen to have a chance to visit NYC for Christmas, there are a lot of things that you should not be missed. So here is the ultimate bucket list to enjoy the most wonderful time of the year.
Bryant Park Winter Village
The Bryant Park is a privately managed public park that is located between Fifth and Sixth Avenues in Midtown Manhattan. It spreads more than 9 acres wide between the 40th and 42nd Street and offers one of the largest skating rinks in NYC. The Winter Village at Bryant Park only exist during Christmas season, and besides the skating rink, it also has a giant Christmas Tree and food kiosks. If you can bring your own skates, you can use the rink for free but beware about the busy hours since it can get very crowded. You can also enjoy the Christmas market around the village where you can shop unique and affordable Christmas gift.
Christmas Window Shopping
You do not have to seek entertainment during Christmas Season at NYC, the whole place is an entertainment itself. Fifth Avenue is known as the paradise of shopping in NYC, and through November to December, the shops are putting their best Christmas display on each window. Macy's, Saks, and Bergdorf Goodman are some of the shops that putting a really great display on their store. The front of the buildings is also turned into a showcase of light display, where you can watch a light show every 10-15 minutes. You can easily find a perfect spot to capture your extravagant Christmas memory at NYC.
Dinner at Rolf's
After all the wandering and sightseeing, your Christmas holiday will not be perfect before you indulge yourself on a hearty Christmas Dinner. Rolf's at Manhattan is the best place when you can get good foods, delicious beers and holiday mood at the same time. It is famous for the elaborated holiday's display that filling it alleys and ceiling. It basically serves German traditional holiday feast including sausage platter, schnitzel, and pancakes, but the one thing that you should try is the seasonal roast suckling pig that only serves during the Christmas season.