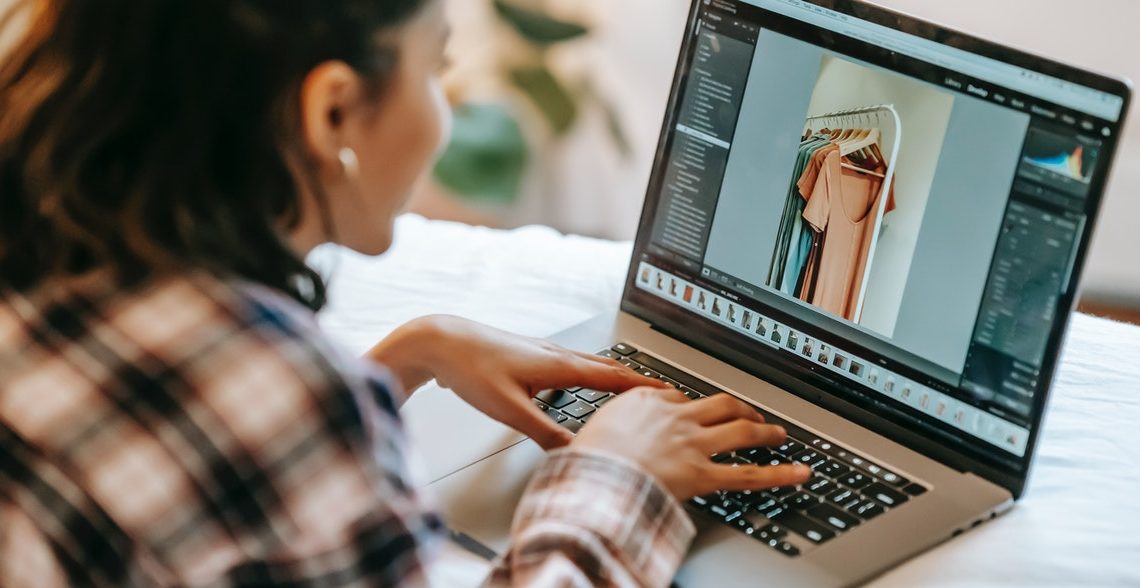 This year, in addition to your regular job, you can create a profitable online business on the side. If this is something that you've been considering for quite some time now, 2021 is the year for it.
Creating an online side job is a great way to earn some extra money and use it to pursue your dreams. Apart from that, a side job can give you a sense of purpose, confidence, peace of mind, and new opportunities amongst many other things.
However, don't think that just because it's a side job and it's online that it will be without challenges or that it'll be simple. Just like with any business, it will take time and dedication. 
To find a good business idea and to put together a good business plan, we gathered a list of 6 business ideas that could suit you.
Become an app developer
Seems like applications aren't going anywhere for a while. So, if you're good at app development, why not create your own applications, extensions, and programs. 
Instead of making apps for clients, you could develop your own and you can either sell them in an App Store or make some money through advertisements. 
Of course, to make apps and programs, you'd need to know some coding. Although, knowing how to code is not strictly necessary because you could always team up with software developers.
Become a website developer
If you think building apps is way too popular right now, you'd be right. But you can still put your skills to good use and try your hand at building websites.
Building a website from the bottom up is something many people would pay you good money to do for them. This time, coding skills are very much necessary, but if you know how to code, developing websites will be a piece of cake for you.
Start your blog and try earning from it
A blog can be a good monetization and marketing tool these days. Starting a blog is so easy now but you'll need to have patience with it. You can't expect to start earning money right off the bat.
In order to make a blog that generates income, you'll need to dedicate yourself to it and start posting content consistently. The kind of content you want to create will be up to you, but keep in mind that blogs with educational and informational content, even entertainment blogs are what people like to read. Blog ideas are many.
In addition to capturing readers' interest, you'll need to promote or sell something through your blog. You can sell anything from ebooks to ad space. 
A good blog can earn you quite a bit of money if you decide to really dedicate your time and effort to it.
Create your own clothing line
Starting your own clothing line can be so satisfying. This may be a job you wanted to do ever since you've been a child. Maybe you've been sketching your clothing ideas or making your own clothes, maybe you're simply obsessed with fashion, whatever the reason, you can now turn it into a profitable online business.
Maybe your idea is to design delicate and timeless clothes for women after 30 like high wasted cigarette pants and nice blouses, skirts, and so on. Before deciding on anything, you'll need to understand the market and find your niche.
Then comes the fun part, designing the clothes and sourcing the right materials, partnering with a manufacturer, pricing your products, and finial deciding where to sell them. There are many more steps to starting your own clothing line and a lot of research and planning. 
Starting a clothing line isn't for the faint of heart, but just like with every job, you'll need a lot of effort and patience to see it come to life.
Thrift store flips and YouTube
If your creativity knows no bounds, and if you love thrifting second-hand finds and then flipping and giving them a new life, this job could be ideal for you. 
You can't even imagine how many people would pay for your flips. So many people don't have time nor patience to go hunting for old treasure, but you can do this for them. 
Not only could you make a business selling your thrift flips, but you could also film the process of flipping and transforming an item and then upload it to YouTube. In addition to buying thrift flips, people love watching their transformation. There's nothing so satisfying as watching a thrift flip!
So, in addition to selling your thrift flips you could also become an expert YouTube thrift flipper. Talk about killing two birds with one stone.
Create a YouTube channel
While we're on the topic of YouTube, what about becoming a YouTuber? If you're looking for a fairly easy way to start your side job, YouTube is the place for you. 
Whether you're looking to create an educational or entertainment channel, YouTube is a great platform that allows you to share your ideas, your products, or your crafts. 
If you have no problem being in front of the camera and you're patient and dedicated enough, you can easily become a YouTuber. 
YouTube is all about getting enough viewers and subscribers. And to get more viewers and subscribers you'll need to post videos consistently and engage with your YouTube community. 
Don't wait any longer, start an online business right now! These are only some of the ideas that could work for you. If you don't feel like any of these suit you and your lifestyle, keep looking. Don't give up and you'll find an ideal online side business idea.