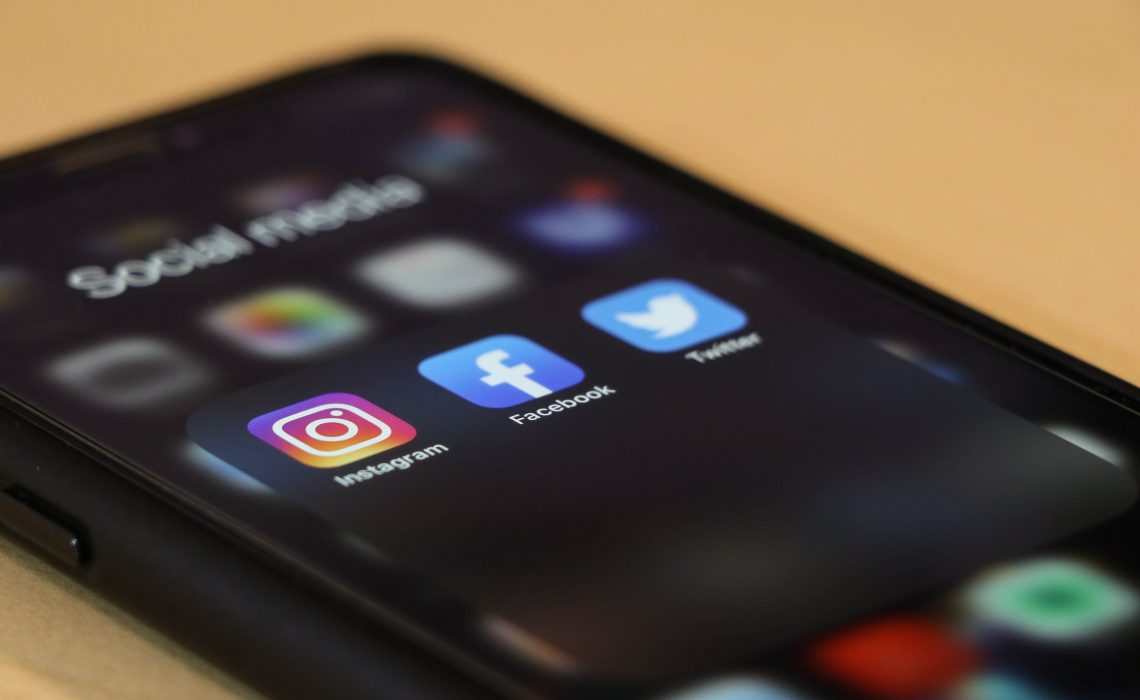 There are a few businesses that create social media accounts for the sake of it. They're posting on social media in the hopes of turning their fans into loyal followers.
What they don't know is that without the right strategy and the knowledge on how to do this, it's highly likely that these social media posts fly somewhere ‒ never to be clicked through.
But does social media increase sales? You bet it does!
Fortunately, there are a couple of social media best practices that can help you boost your conversion rates in these channels.
Create Social Ads for Your Target Audience
Although you have other goals for your social media strategy, such as boosting awareness and engagement, your primary goal is to likely guide users to your website and entice them to buy your products and services. 
One of the best ways to get people to visit your site and to buy from you is to run social media ads meant for conversions. When users click these social media ads, they could be redirected to your product page, and that is where you'll work your sales magic. 
Target your ideal market based on demographics, keywords, profession, and even user intent. By using these target options, you could present your ads in front of an ideal audience that will likely act on them. 
Be Consistent With Your Branding
This tip is pretty obvious, but it's worth mentioning again for the sake of conversion.
As leads and prospects move to your funnel, there shouldn't be any second-guessing on your part on where they're coming from. The color scheme you use, imagery, and tone should all be consistent, especially when customers approach to make a purchase. 
It's also crucial that you double-check your promotion's creative elements before you roll them out. Doing so can help ensure that you can anchor customer retention.
That could make a difference between someone that's converting in your campaign and falling out of your sales funnel. 
Make Mobile-Friendly Landing Pages
Mobile e-commerce is on the rise this 2019. That's why brands need to appeal to customers that are on the go.
Although the desktop seems to have higher conversion rates than mobile, 52.2 percent of the total traffic from the internet still comes from mobile devices. 
So, whatever promotions you might have on social media, having a mobile-friendly landing page can be a game-changer. This will only appeal to your mobile customers; it can also have a positive impact on your revenue this holiday season. 
To improve your social media conversions, you need to test your landing pages and keep them regularly optimized constantly. There are tools like Optimizely that lets you conduct A/B testing in your campaigns like copy, imagery, and link placement to maximize your conversions. 
Build Social Proof
Which are you more likely to buy: A pair of shoes that have no reviews online? Or the one that has impressive five-star ratings and positive customer reviews? 
As humans, it is part of our instinct to be a bit skeptical of the things that other companies are trying to sell to us. That's why we trust the opinions of others to help us know if the company really does give them amazing products and services to start with. 
The need to create social proof as part of your overall digital marketing strategy is important. Positive reviews and ratings elevate the products and services that you're offering on your website. 
To do this, you can create hashtags that people could use when posting pictures about your products. You can then share these user-generated posts on your own page (provided you have their permission). You can even incorporate those written reviews with graphics before featuring them on your feed!
When customers are confident with your company, it makes your brand look more authentic. People are likely going to engage with your brand more if they have a positive experience with you.
Engage With Your Audience
Aside from adding social proof, showing your audience that you are a personable and great company that directly engages with your customers can create an opportunity to turn them into brand advocates. 
If you reply to somebody's question in the comments, then they're likely going to continue their shopping experience.
If you ask them if they have questions, or if they want to know something more about their company, you already have an idea of what particular topics to blog about that will make people interested enough to read. After all, they're the ones who asked the topic in the first place.
Apart from that, engaging your users will let you get to know them more, as well as their interests that can allow you to come up with focused content later on. 
Include Compelling Calls-to-Action
If you want to boost your conversions on social media, sometimes you need to make small changes in your captions and profiles. 
Asking your prospects to check out your latest promotions is okay as long as you stay tactful about it. Meaning, you can't just tell people to buy your stuff and expect to gain so many conversions.
Instead, you need to encourage them with your call-to-action subtly.  
Use Social Login to Increase Sign-Ups
According to a survey, 54 percent of online buyers say that they'll rather leave a website for another if they're asked to complete an individual registration form. 
It also doesn't help that fact that for a lot of millennials, email isn't their default channel. Instead, it's social media. And this is where social logins come in. 
Social logins take off the unnecessary step of having to sign up and create an account on your online store. You don't have to fill in your email or username. You don't have to remember long passwords, either. 
In fact, data suggest that 77 percent of users believe that social login is an excellent registration solution. 
Social login gives you access to an extensive amount of information about your target audience. Data that you can use to your advantage later on to better target your prospects. 
Integrate Promotions via Live Videos
Another thing that you need to incorporate in your website are call-to-actions that draws users in. For instance, to get Instagram followers, videos are a great way to showcase your products in action, as well as in catching the attention of your prospects.
In fact, according to a report by Hubspot, approximately 99 percent of marketers plan to use video in their digital marketing strategy, with 88 percent planning to increase their spending. Another study revealed that 87% are now using video as a marketing tool to achieve their objectives. 
However, keep in mind that your video ads don't necessarily have to be big, massive productions. Instead, it's all about capturing your prospect's attention, to stop them from scrolling. 
Build Fans and Followers
Now that you have clear goals for your social media strategy, the next thing that you need to do is to determine the people that you need to market to. There are always sites like Sociic which help increase Instagram followers.

That means that you have to undergo the hard work of building fans and followers in your social media account. You can do so by sharing your social links through the marketing efforts that you already have like emails, websites, and newsletters. 
You can then encourage your followers to share your account with others so that you could get more fans and followers. This strategy may change from one channel to the next, but with some effort, you can start growing a fan base. 
Here are some best practices in social media that you need to consider when growing your social accounts:
Know which platforms your target market use so that you'll know which channel you need to build your social media presence. 

People are likely going to follow you on social media if you're transparent about your buyer's persona, your operation hours, where you're located, and so on. 

Post consistently. Chances are, your fans and followers are only going to see 6 percent of your posts. You don't want to post that often, but you need to have a regular posting schedule. 
Stay Active on Social Media
Once a user decides to follow you on social media, you need to keep them as engaged as possible. The best way to do this is to stay active on all your social media platforms. 
Doing social media postings only once a week isn't enough if you want to win over your fans and followers. Staying active regularly creates a more authentic interaction between you and your followers. 
For instance, customers inquired about your product, and your social media marketing was prompt to answer their questions. Not only that, but they also gave customers a link to a page that has discounts. 
Having this kind of strategy accomplishes two things. First, you're delivering impeccable customer service. Second, it shows that your team is dedicated to responding to questions and inquiries. 
As a result, most of these people will think that if they have any questions in the future, they could always reach out to your team and expect a quick response. 
Focus Your Efforts
While social media allows you to reach a wider demographic, if you want to boost your conversions, then you need to pick a specific audience that you need to focus on.
If you know the specific demographic that is likely going to interact with your page and convert, then the content that your posting should directly appeal to them.
So, when doing paid advertising, you need to specify your audience so that the budget you've allocated for your campaign won't be wasted. 
Choosing a specific target for your ads will display your content to people who are likely going to engage with your brand and are likely to buy from you. A more focused and targeted audience can help you hit the ROI goal that you want. 
Take Advantage of User-Generated Content
When you find users that love your content and brand and share it in their social media networks, then why not take advantage of the opportunity to repost it in your own account. 
These posts are usually called user-generated content, and it essentially serves as a free advertisement for your brand. 
Apart from that, 55% of consumers trust user-generated content more compared to other forms of marketing.
Using free advertising for your most loyal customers is one of the best ways you can boost your conversions on social media. 
Use Social Analytics to Track Conversions
You can't exactly assess your social media conversions if you're not really tracking it in the first place.
There are several ways for you to do this. One way to monitor your social media traffic is through Google Analytics. 
Through reporting and analytics, you can then tie your social media goals and outcomes to your campaigns so that you'll understand which is worth doing and boosting for more conversions versus the ones that don't. 
Test Your Social Posts
One of the most effective methods to test your social media post is through split testing or A/B test.
Fortunately, split testing isn't just limited to testing your web pages. You can even split test your posts on social media to get the most out of your ad spend on social media. 
Also, if you're interested in running a paid ad campaign on Facebook or on Instagram, you can automatically split test your ads, run two versions of the promotion simultaneously, and pick the winner based on performance. 
Wrapping It Up
A social media conversion strategy is important for any brand that wants to generate more customers and sales through its social media channels.
Hopefully, the tips we've mentioned above can help improve your numbers rather than just treating social media selling as a guessing game. Remember, converting your traffic on social media isn't that difficult, although results do take time to materialize.
So it's high time that you make adjustments in your current social media strategy and maximize your efforts. Sometimes, all it takes are just a few tweaks to get the most out of your social media campaign. Always analyze, evaluate your data, and scale your techniques to stay in trend.