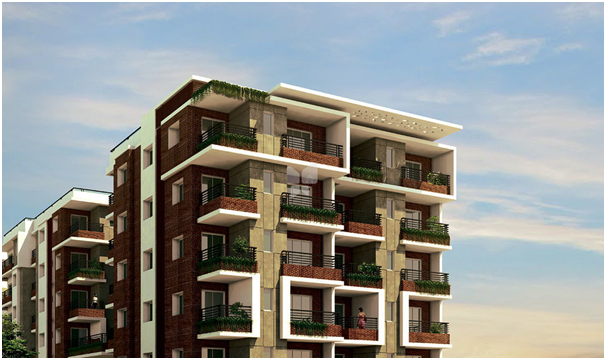 With approximately 10.8 million inhabitants, Bangalore has grown far and wide in a short time, covering an area of 741 sq. km and expected to grow to the size of Manchester by 2016. The city has lately become the hub for many MNCs and Indian companies alike, from diverse industries like IT, infrastructure, manufacturing, engineering, banking or public limited establishments.
The meteoric rise in population and the number of companies has developed the city not just in industrial areas and IT parks but across the city. The major manufacturing and IT hubs are all over the city and apartments for sale in Whitefield, Peenya, Electronic City, Attebellie, Sarjapur Road, Kamakshipalaya, Hebbal, Tumkur road, Nelamangala, Kanakpura road, MG Road, Kormangala, Indiranagar and others.
With people pouring in everyday and traffic on the roads increasing dramatically, it can take two hours to cover even a small stretch.
Disadvantages of Staying far from Workplace
The time wasted! With heavy traffic on roads on most of the day, it can take hours to reach your home and you'll give up on spending time with your family.
Driving is extremely risky and road accidents can threaten your life and cause damage to your assets. With home close to your workplace, the stress of driving is reduced.
Driving long distances every day can be bad for your overall health and can cause neck pain and back pain. It would also be pretty much impossible for you to go for a walk or do any exercise after or before work.
If you have to work overtime at the office, you might feel the pressure of working extra as you will have the thought of the long drive.
Areas Around Workplaces
While there are hundreds of major companies in Bangalore city, the good news is that the offices of these companies are all located in clumps in common areas. So if you change houses and start living in an area close to your current office, and then you want to change jobs later on, the possibility is that you're still close to your workplace. Besides, workplaces for everyone at home will be close by and you'll all end up spending more time with the family.
You can spend more time in office and worry less about reaching home late on days when you have extra work. Also, it would be easy for you to go for a morning walk or walk to the office or join a fitness centre and maintain your health.
If your office allows, you can just go home and have lunch instead of going out and having meals.
The best part is, you don't have to worry about traffic and finally avoid the tension and stress of driving long distance every day.
There are lot of developments happening all across Bangalore, mainly in and around IT hubs and manufacturing hubs. Whitefield is one of the rapidly developing places in Bangalore and there are plenty of flats in Whitefield, Bangalore. When you realise it's better to live close to the workplace and enjoy all the benefits that comes along with it.
Checkout RoofandFloor to see all the options available near to your workplace. On RoofandFloor you can easily search for flats in Whitefield, Bangalore, and more.