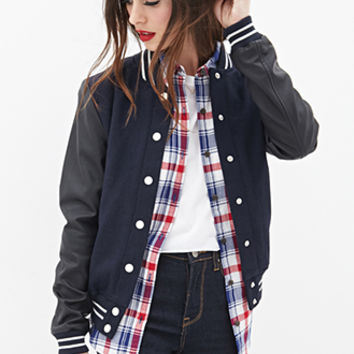 Well, the fondness for leather seems to have smitten everyone around the corner. Collecting leather hand bags, apparels and ornaments seem to have become an obsession. Considering how royal and elegant leather stuff is, there is no way one could get over them. However, there is one thing that every proud owner should keep in mind i.e. maintenance of leather products. Leather tends to lose its charm and grace over time, if not maintained properly. They require constant cleaning and care so that their sheen and appeal remains the same. Here are some simple tips that could help you in keeping your leather jewelry as good as new.
Protect Them from Dust
They are elegant and precious yet some people fail to keep them clean. The foremost step would be keeping them away from dust particles. Keep your leather jewelry and clothes in covers so that they are not in direct contact with dust. The best option would be using plastic bags for placing them.
Keep a Check on Weather
You all must be knowing how sensitive is leather towards climatic conditions. When exposed to adverse weathers, leather can lose its charm. When it comes to jewelry items, avoid wearing them on rainy days or extremely hot days. Leather is sensitive to extreme weather so keep a check on the same before you plan to wear them.
Mind the Perfume Sprays
A much-ignored fact is that most of the people who wear leather items tend to apply perfumes and other scents while still wearing the accessories and apparels. This eventually coats the stuff and makes them lose sheen over time. It is utterly important that you spray your perfume or cologne before you put on your leather jacket or your favorite leather bracelets.
Removing Jewelry Items At Right Times
You need to be specific when it comes to leather jewelry. There is no way you can carry leather jewels and accessories while planning to go for swimming, bathing, exercising or any other activity that involves moisture contact. You can feel the leather scrapping off, when it meets moisture, which is why special care needs to be taken when you are adorning such accessories. To make sure these beautiful pieces stay as good as new, you should avoid wearing them while performing any hardcore activity.
Cleaning Leather Items
As suggested earlier, you cannot wash leather based items but yes, there are several cleaning solutions that you can make use of. Protect the sheen of your apparels and accessories by using protector spray as it offers extra defense against stains and makes sure that the leather does not develop cracks with eventual use.
If you are planning to minimize the usage of leather apparels and accessories because they need abundant care and maintenance, think again. Just a few precautionary steps and you can keep them all as good as new, now and forever. For adding few more leather items to your wardrobe, have a look at this hilarious Justfab.com commercial and shop ahead.