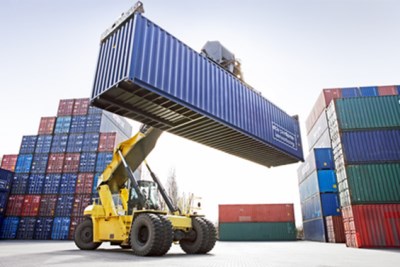 The concept of warehousing is in high demand as the major companies increasingly outsource their storage and inventory fulfillment requirements to third party professional warehousing services. In the business arena, these warehousing services are now commonly referred to as '3PL' providers. The benefits of warehousing business is many and the major catch in this sector is that warehousing and logistics are not the core functions of manufacturing or commercial businesses, so no core competencies too.
In this article, we are going to put forth a few ideas to make your warehouse more productive and smarter. Before getting on to it, to gain some insight about warehousing as a business, I think it will be meaningful to review why warehousing and the distribution fulfillment services are important?
For every business, especially with the need to stock goods and timely delivery, warehousing becomes essential to accomplish such requirements  To keep a worthwhile proposition in terms of successful business operations, now businesses largely depend upon 3PL providers. As greater effectiveness in distribution implies greater accuracy in business, things done 'on time', in the 'right' manner ensures huge bottom-line savings.
Tips for Effective and Productive Warehousing
If you are new to it or finding it hard to find a grip in conventional warehousing business, here we will discuss a few points to note in order to make the warehousing business cope up with the new-age needs and make it more productive.
Winning more orders – As discussed above, for majority of the consumer product manufacturers, the need for warehousing is inevitable. With the changing needs of global business environment now, decentralized distribution networking and warehousing becomes essential.
There are plenty of such options to explore for warehouses to find new business. However, in order to win orders, you should have a highly professional approach. Try to develop a brand and slowly build up around it with proper marketing and also taking leverage of the online resources too.
Automation – Efficiency now means lessening human intervention and task automation. There are plenty of applications used now for warehouse automation and this will be a one-time successful investment for you to reap the results for long. A well-executed system automation can increase the perfection and efficiency of warehousing.
Fulfillment of e-commerce needs – This doesn't mean that you need to meet the Amazon process standards in sales fulfillment. However, within your local coverage network, you can facilitate delivery from warehouse floor to customer's door effectively. This can be a great add-on to you warehousing business considering the demand for warehousing with fulfillment in terms of e-commerce business. There are many US courier services to help you automate 3PL order fulfillment and add you as a warehouse service provider into the Supply Chain Management Systems (SCMS).
Warehouse machinery – Running a warehouse with the kind of goods stored is not the old game anymore. If you are planning to get on to the next phase of professional warehousing by taking the above-discussed needs into consideration, you have to consider implementing high end warehouse equipment and machinery for quality warehousing.
Client relations – To ensure maximum reliability and fame, an excellent client management strategy in terms of service support and business networking needed to be maintained. Having an expert deployed for this purpose will not be an overhead if you are serious about it, which can surely bring in returns.