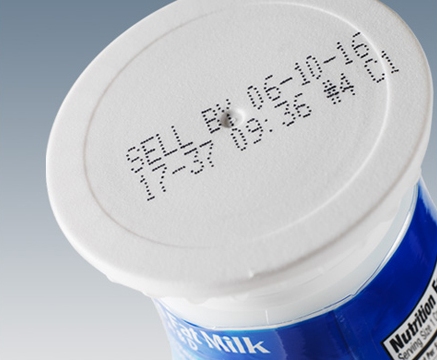 Digital marketing is of course the way to go in an era, when the customers are online almost throughout the day. However, this does not mean that print marketing is dead or redundant. According to a recent survey, when it comes to making a purchase, 92 percent of young buyers reportedly get influenced by attractively-designed printed mail messages. No wonder, ace marketers are keen on making the most of these direct marketing strategies. They want to take advantage of advancements in the field of print technology and deliver their brand messages  in the more cost-effective manner. For example, more and more print-marketing companies are leveraging inkjet coders to enhance the efficacy of their direct mail campaigns. With inkjet, printing becomes more affordable, and hence, its advantages become widely felt. Today's savvy marketers are reaping the benefits of this advanced technology in the following three distinct ways:
Driving Personalization: Personalization is the key to direct mail campaign success as it helps lay the foundation for a long-standing relationship between a brand and its customers. According to market research firm, InfoTrends/Cap Ventures, personalized direct mail pieces can facilitate 36 percent increase in response rate. Now inkjet coders enable companies to create personalized mail pieces at extremely affordable prices. In the past, offset printing, which involved the use of different typefaces for the creation of different messages, used to turn personalized mailing into a costly affair. In contrast, inkjet technology that supports flexible printing enables print marketers to include variable data such as customer names and their birth/ anniversary dates into their mail pieces. A personalized message arriving in an attractive envelop on a special day would excite any individual, creating a feel-good effect. Inkjet technology lets you achieve that most effectively. By facilitating controlled ink-ejection, it lets you add variable data to different pieces such as greeting cards, brochures, newsletters etc in a speedy manner, operating within the challenges of your campaign.
Adding QR Codes: Quick Response Codes (QR) or those small, patterned boxes that routinely appear on a plethora of marketing collaterals such as business cards, direct mails and brochures, actually pack truck-load of information such as company's physical address, website URL, promotion news, coupon codes et al. A type of 2D bar codes, they can contain 4296 alphanumeric characters. You simply need to use your smartphone to scan and interpret the information contained in these codes. QR codes thus perform the important task of bridging the gap between direct and digital marketing mediums. Inkjet printers help you to integrate QR Codes into diverse printed materials, including postcards, mailers, business cards, brochures and flyers. Since these systems are capable of printing at high speed without any loss of image quality, they make ideal solution for printing these complicated patterns.
Color-Coding Messages for Effective Communication: Legibility is a big factor in print marketing communication. No wonder marketers have always placed emphasis on the right use of colors to make pieces more reader-friendly. Earlier, marketers printed their documents mostly in monochromes in order to avoid the high costs of color-printing. Inkjet coders enable companies to affordably print their collaterals in a range of colors. Be it multi-hued logos and other branding elements or key marketing messages, transactional data that need to be highlighted or full-color maps with directions to your brick-and-mortar store, inkjet technology allows you to embed customer-centric messages into your marketing pieces for sophisticated communication.
By facilitating a cost effective 'paper-in-and-color-out' procedure, high-speed inkjet coders are helping enhance marketing communication. In a fiercely competitive business environment, this cutting edge printing technology is helping improve response rates and time-to-market, and thereby reducing overall marketing costs.