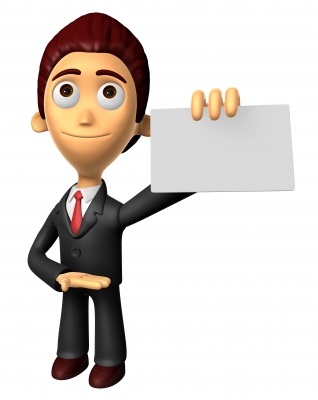 When you extend your business card to a potential client or an associate, you are sending the message that you are interested in maintaining contact with them for future business. A business card is a powerful tool that can be stored quickly and easily for future reference; they are many times your lifeline to new contacts who become loyal customers. There are a plethora of styles and textures that can make your cards stand out from your competitors but keep in mind that the printer with whom you partner can offer you sound advice that gives you the edge that you need in today's fiercely competitive world. When you begin to think about business cards, be sure to remember that you'll want to rely on an experienced professional who has a skill set for developing exactly what you want.
One of the first points to think about will be the font and colour that you want to use; keeping it simple is the best rule of thumb. Use a font that's easy to read and a colour that is pleasing to the eye. Avoid yellows and pale colours that do not work well for text.
Consider using a texture that is easily written on instead of a glossy finish. Many people that you meet will want to make notations about you or your company on the back, and a glossy finish will not accept ink very readily.
Don't put too much content on the business card; it will begin to look cluttered and won't make the impression on your client that you want. Keep it simple and use the white space around the text to set it apart from the rest of your card.
The weight of the card stock that you use should be heavy enough to hold up well; using cheap stock that bends and tears easily will not provide you with the results that you hope to have. It's also important to ask for recommendations from professional printers like those at www.eazy-print.com about the texture to use so that it matches the message that you want to convey to your audience. Once you explain your business and the information that you want to deliver, an experienced printer can help you with the decisions that need to be made.
You should also try to choose a business card that is a standard size; some people opt for trendy shapes that are replicas of their product but these cards are not conducive to keeping in an average rolodex. They'll get lost more easily or discarded when they don't fit the filing system of your potential client.
Remember to include your title, your contact information, and a picture of yourself if your printer recommends it for your niche. Your ultimate goal should be to provide your clients with the information that they need to reach you for further information about your products.
Remember that the business card is an extension of your company and should represent your business in a professional manner.