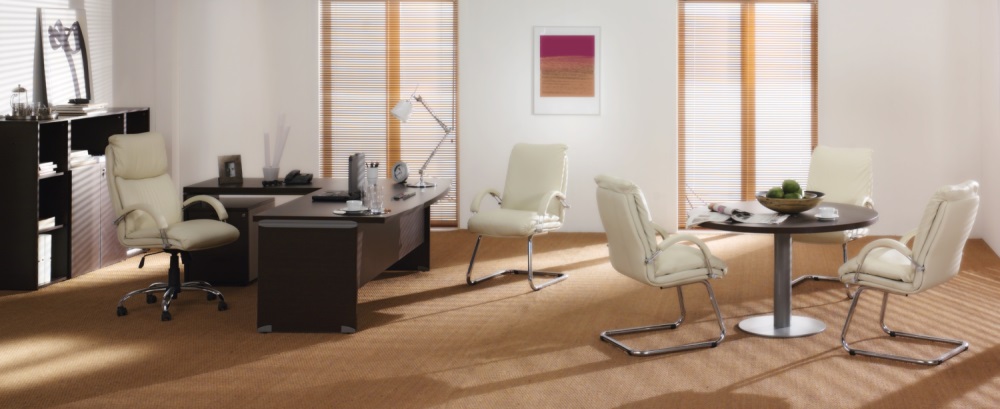 When it comes to buy furniture, everyone tries to strike the best deals. Furniture is an important part of your office. Good looking furniture will not only make your office look good, but will create a 'feel good factor' as well. It has been observed that employees who are working at work places that look great tend to enjoy their work more as compared to those who work in offices that tend to look dull or pale. Once you locate a good place for your office, it is important to look for high quality office furniture. Te furniture should be reliable, durable, strong as well as elegant, classy, good looking and conventional. The wrong decision will not only give poor quality products but will also result in additional investments in repairing in future.
Comfort:

This is the most essential aspect. The furniture in your office will be of no use and substance if it does not offer comfort to you and your employees. The chairs placed in the office for the employees should be extremely comfortable.  This will help the employees to sit in the office in the comfort zone for long hours.  Sitting on uncomfortable chairs for long hours can be irritating and annoying as well as harmful to the body, especially the back. Moreover, sitting on chairs that are not comfortable and working will surely not yield the best performances from your employees.

Variety:

You cannot have the same office furniture for all cabins. For instance – you ideally should not have the same chair for a general employee and for a manager. This is no way means that you should promote inequality in the office. Thus office furniture should be purchased according to the job designation. If you are choosing a desk for the manager, it should ideally be large in size as compared to the ones meant for general employees. On the other hand, if you want to choose a desk for a web designer then you should make sure that it has a couple of extra drawers wherein the designer will be able to store his/her equipment like ports and wires.

Office Appearance:

It is not essential that your office might reflect a very formal look. It is important that your office furniture is in sync with your overall office look. This is where most of the people go wrong. For instance – if you walk into advertising agencies, you will invariably find that the office is trendy and casual. In such an office space, you can even go ahead and have office furniture that looks casual. Always try to deal for trendy and attractive colors of furniture.

Size of the Office/ measurement:

There are many people who miss out this factor while choosing the office furniture. It will just take few minutes to take measurements of the office space area .Your office furniture should be relevant to the size of your office. If you have a huge office space, make sure you stuff it with a lot of furniture. If you have relatively less amount of furniture in a large office space, your office will end up looking half-done. On the other hand, if your office space is small, make sure you go for minimum furniture. This way, you will make the space look big. Also, it is important that you take proper measurements of your office before you buy furniture. Ideally, opt for a vendor who will send an expert and take all the measurements. After all, you would not like to end up in a situation wherein you buy a desk for a particular spot in your office and it just doesn't fit into it.

Cost:

This is a very important aspect. Make sure you have a certain budget in mind when you set out to buy office furniture. Buy furniture keeping the budget in mind. If you are tight on budget, you can also opt for used furniture.
If you still looking for more information about office furniture Melbourne then click here, you'll get more idea.