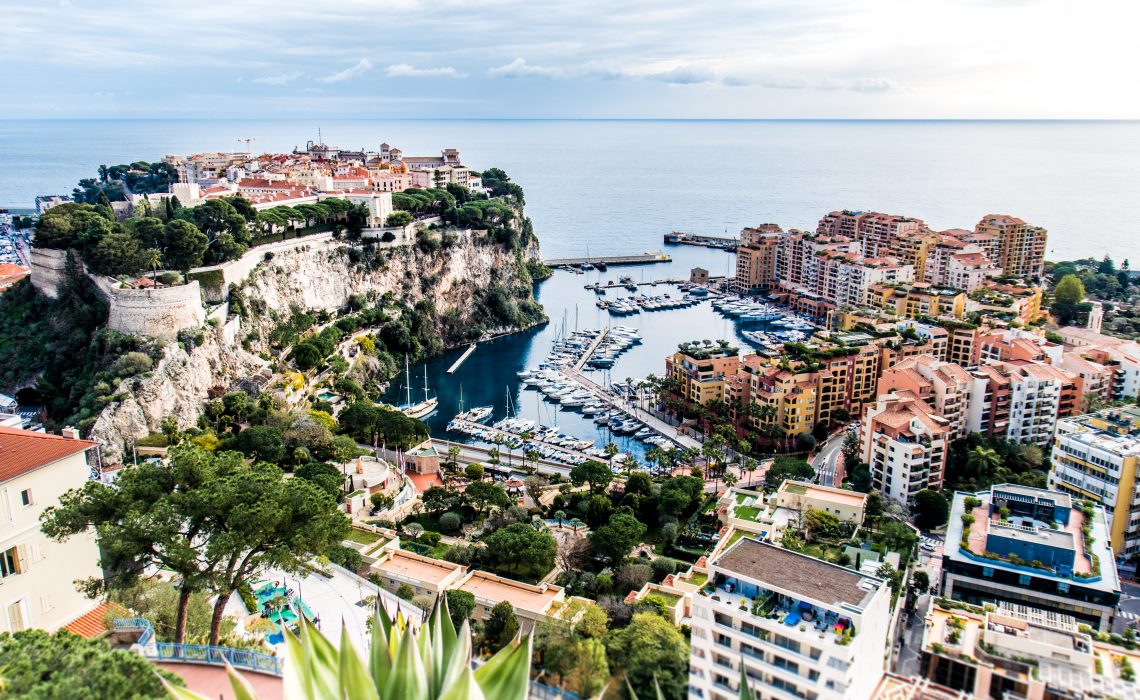 Dubbed as the holiday hub for the affluent, Southern France exudes a fancy and luxurious vibe brought about by the numerous stretch of azure coastlines and lush greeneries surrounding the entire Mediterranean coast.
If you think only the rich and the famous can afford to spend a couple of days in this heaven of a place, you're thinking wrong. There are different areas in the Côte d'Azur that you can explore. 
Whether you have a budget for this holiday or you're on a limited one, the French Riviera's warm and breezy weather all year round is worthy of every penny you have to spend in this little piece of paradise.
Our tip? Spend less on checked baggage and bring the best carry-on luggage instead, so you can allocate more of your travel fund on a boat ride across coastlines or a nice mocktail by the beach. Your swimsuits and coverups can sit well inside your carry-on, don't worry about that.
Here are 8 tourist destinations that should be on your French Riviera must-see list:
Saint-Tropez
Ah, the gorgeous Saint-Tropez is a stunner, especially in the summer.
This is a famous backdrop for every summer-inspired restaurants or hotels in different places around the world. It's a beautiful coastal town that will make you want to listen to breezy acoustic all day long while admiring the crystal blue ocean and the white sand beaches.
If there is one picture-perfect beach in this entire world that you'd want to visit over and over, Saint-Tropez would definitely be a strong contender.
Aside from that, it's also a good spot for a culture trip. There are plenty of museums that you can visit in this town. And if you're looking for the best party scene after a day of exploring, Saint-Tropez has that for you, too.
Monaco
Monaco is the second smallest country in the world, next to Vatican City in Roma. And probably one of the most ostentatious places in the face of the earth with its display of multi-million yachts, casinos, and overly expensive hotels.
It's a real treat for tourists who want a taste of the life of the filthy rich. Drop by Monte Carlo, Monaco's biggest attraction and is the grandest gambling facility in the country.
But if you're not attracted to any of that, you can get a glimpse of a royal-esque living at Monaco-ville. The changing of the guard is a nice sight to witness. Don't be shy about taking photos and videos. Memories are one to be kept, especially during moments like this.
And a piece of nice information to note, if you plan to migrate to this country, you can enjoy a tax-free living. Not having to pay your taxes for the rest of your life is something you might want to take in a heartbeat!
Nice
Nice is perfect at every angle. 
If you want to bask under the sun, go to Promenade des Anglais for its glorious mix of sun, sand, and sky — with a bit of the city's natural, soothing chaos.
Now, if the beach just is not your thing, go straight to Old Town to get a feel of the Mediterranean lifestyle from a complete arm-waving shopping experience to eating your way across the alleys.
You can also go to Colline du Chateau for a stroll in the afternoon and experience what it feels like to be all posh and fancy.
Marseille
Marseille is France's second-largest city, with lively ports and pretty little alleys that make up the entire face of the city.
You'll fall in love at this lovely promenade at first sight, and that's without a hint of doubt.
Even a staircase on the side of the street is a great spot for a photo opportunity. That's how gorgeous this city is, not to mention its wide variety of options when you crave for pizzas and pasta.
And our favorite part of the city? The beautiful golden la Bonne Mere atop the classic-looking Notre-Dame de la Garde Basilica. It's really a sight to behold and is one of the most visited sites in Marseille.
Cannes
Cannes is an A-list destination that usually attracts Hollywood stars and celebrities from around the world, because one, it's where the world-renowned Cannes Film Festival is held every May. Two, there are a lot of luxurious hotels in the area — something that only the rich can afford.
If you want to spot these celebrities, schedule your visit during the festival. This is where you'd see your favorite personalities taking a casual walk along the Mediterranean Sea.
Who knows, you might also get the chance to take a selfie with them.
Eze
For a different view of Côte d'Azur, head over to Eze, which is located 500 meters above the sea.
This is where you can climb up and down steep alleys while having an extraordinary view of the ocean and the surrounding city.
You can even take a bite at one of the cafes perched on the edge of the hill. It's one of those once in a lifetime experiences worth taking if you want to stay away from the crowded beaches and old town roads.
Antibes
This seaside town between Nice and Cannes is the second largest town in the French Riviera.
This could be another great option for your beach hopping during your Southern France escapade. It's also famous for its cobbled streets and ancient forts that make up the city's history.
Pablo Picasso also lived in this town sometime in 1946; thus, the city paid tribute to the great cubism artist with a museum. It's called the Musee Picasso, located at Chateau Grimaldi, where you can also have a spectacular view of the sea.
Menton
We've highlighted a lot of beaches all throughout the list, and this time, splendid gardens deserve to take the spotlight.
Menton is known to have numerous lush gardens that are filled with sculptures and exotic trees that will make anyone's jaw drop. It's another timid lot of the French Riviera, tourists often skip.
But once you see how sensational this town is, you would want to see it right away. Besides, it's the closest town to Italy, if you want to do a European tour.
Wrap up
This is the French Riviera we're talking about. If this is a person, we're confident that there's no bad angle to this tourism haven.
Just don't let the posh and fancy vibe dim your dream of experiencing the entire South of France.
Be wise about the planning process and make it a reality. Spend that money and book that flight. No one has the right to tell you otherwise.