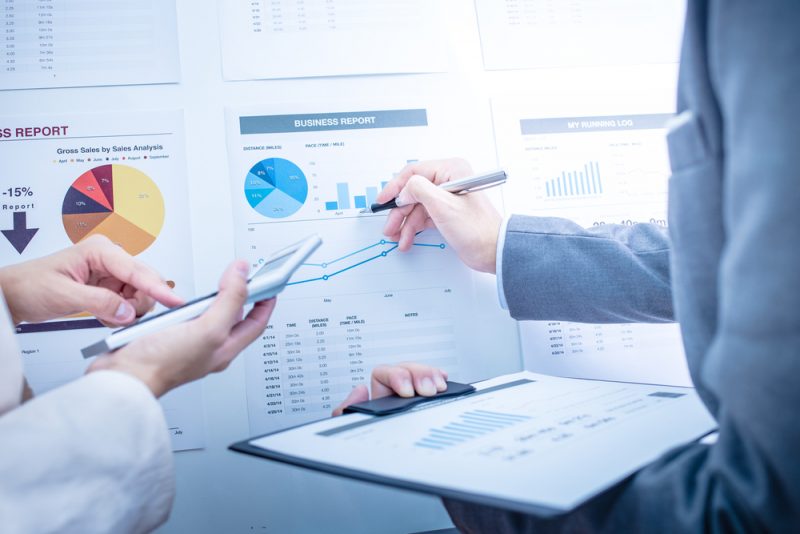 There is a certain section of people who do not put their foot wrong where personal finance is being considered. This particular section knows the money that is coming in and going out along with the total disposable income that they have. On the other hand, there is another section that does not have enough time, interest, energy, or adequate knowledge that is required for making the right decisions when it comes to finances. However, in the current world of technology, you do not have to feel guilty about not taking care of your finances. If you start finding that your finances are overwhelming and confusing, it is a great idea to use the financial apps that are available on your Android smartphone. According to www.forbes.com, budgeting is overwhelming, but if you are using the right applications, your wallet is going to be happy.
When you use an Android smartphone or tablet, you can consider downloading the money management applications. These applications are responsible for making the process of handling your finances easier. You will also be able to organize your expenditures perfectly. These applications can also help you to avoid debt, balance your budget, and most importantly, keep track of everything that is happening with the bank account. Apart from that, the Android applications are responsible for relieving stress when you are thinking about the financial situation.
As soon as you sort out your finances with the help of the Android apps, you will feel motivated and inspired and you will be interested in saving and investing money for your future. There are numerous applications available and you need to make sure that you are choosing only the correct ones. Given below is a list of the best budget as well as money management applications for you.
Monefy
This is one of the best money management Android applications that will be a great choice, especially if you are interested in remaining right on top of the finances. The interface of this application is appealing and is simple. The application focuses on convenience and works with speed, which helps you to add records of your expenditure from time to time. The features of this application include built-in calculators, selection of currency, and synchronization by making use of Dropbox, budget mode, lock screen widgets, easy export, and backup of important data, etc. You can also manage several categories that include bills, entertainment, car, clothes, eating out, pets, house, and a lot more. You have the option of going for the in-app purchases if you are interested in switching to the pro version of this application.
Expense Manager
This is undoubtedly an ideal money management application that is available in the market and has been helping several people to analyze their income as well as expense details. The application is simple but it can be extremely useful when it comes to managing the financial costs. Apart from that, the application helps in visualizing money at different periods. This will help you to carry on the expenses in detail without having to miss anything.
Money manager expense and budget
This application is one of the most useful tools for managing personal assets and your finances by helping you to track your finances. You also have the option of tracking your spending as well as preparing budgets. You need to record all your transactions, which are associated with your business or your personal life and you can review the financial data, which will further help you to generate reports. You will be able to track both the ingoing as well as outgoing expenditure. The amazing features of this application include budgeting, double-entry bookkeeping, managing debit and credit cards, transfer of assets, widgets, stats, and a lot more. This application has been designed perfectly to help you to receive the visual idea of the finances as opposed to seeing only numbers.
Spending Tracker
This application is responsible for offering a simple and convenient manner for managing all your expenses as well as tracking the spending. The features of this application include summary view, logging of income and expenses, categories, and reports. You also have the option of separating business and personal finances. You can also track your loans.
Expensify
This is an amazing solution that has been designed for the business people and also for individuals who are interested in keeping detailed records of the expenses as well as all their bills. With the help of this application, users have the option of combining personal expenses with several corporate expenses, which will help in presenting the bills as well as recovery expenses. With the help of this application, it is easy to import the credit cards as well as bank accounts and additional expenses, which are being used throughout the entire day.
Money Lover
This is one of the most powerful and well designed applications, which is responsible for including several visualization trends, which will help you to track your expenses and income, budget, spending projection, financial report, and more. The application is responsible for offering customizable categories as well as icon customization. Managing money has become easier with this application. The application is also responsible for supporting the backup of data with the help of email or Dropbox. You can also consider going for in-app purchases, which can help you to gain access to even more important and interesting features.
Toshl Finance
This application helps in organizing and understanding the revenues as well as expenses quickly. You have to choose a kind of change and make personal accounts for managing your budget and tracking your daily expenses. The application has been divided into several sections, where you can record your expenses. You can also export the reports into Excel, PDF, GDocs and CSV files.
EZ Money Manager
You can manage your financial issues with the help of this application irrespective of your location. The interface of this application is simple and you can manage budgets, plan the costs, set invoice reminders, control the expenditure, and combine checkbook registers. You will be able to bring all your expenses and bills up and have them with you.
Conclusion
Android applications have been helping in reducing the hassle of people because they do not have to visit the bank anymore. Ensure that you are considering the download of the applications that have been mentioned above so that managing your finances becomes easy.
Author Bio
Kelly Wilson is an experienced and skilled Business Consultant and Financial advisor in the USA.  She helps clients both personal and professional in long-term wealth building plans. During her spare time, she loves to write on Business, Finance, Marketing, Social Media. She loves to share her knowledge and Experts tips with her readers.