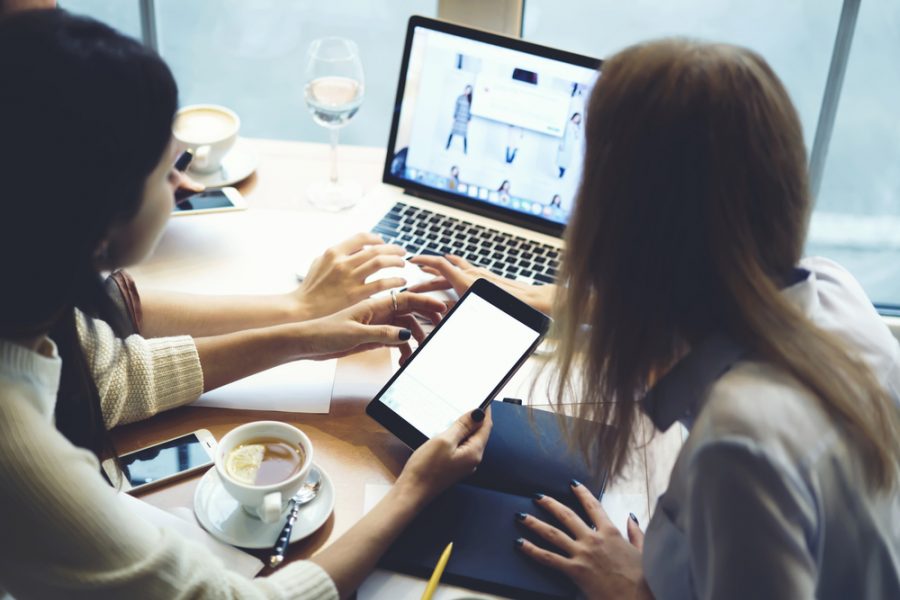 The fashion industry is an exciting one to be in and can prove highly satisfying for those involved as it's also highly creative. The idea of a fashion entrepreneur seeing their designs on a professional website and maybe, in time, in leading fashion stores is a strong lure to launch a fashion business.
There again, it's also a highly competitive industry and not easy to make your mark, so careful planning and a strong dose of desire and hunger are the basics required to make a go of it.
The right resources
Using the right materials and resources for a fashion business are vital: for example, for a highly visual business a strong web presence will be key as will using industry specific equipment in time such as POS (Point of Sale) solutions designed for fashion and related sales environments. Pinpoint the right resources and keep a close eye on what you have to make the most of the market opportunities you have identified.
Your target market and how to reach it
Speaking of market opportunities. You likely have an idea of who your range is for: younger women? Middle aged women? Men in their early 20s?
Whoever it is, you need to be clear who they are and how you're going to reach and appeal to them.
A strong social media presence and campaign could be one way of reaching a younger market and, when funds permit, a PR campaign to convey the values of your brand.
Brand advocacy works well in beauty and fashion circles, so maybe establishing links with online influencers – depending on the actual fashion items you provide – will help get your range talked about and recommended, and drive people to your website to learn more.
Strong branding
Effective branding is very important in business generally and fashion in particular; you need your market to instantly know what you do when they think of you. After all, everyone knows what Jimmy Choo and Prada make.
It's worth investing in some professional help when it comes to branding as this will carry through in all your materials ranging from your website, printed matter and intangibles such as your brand values and influencing what comes to mind when people think of your brand.
Bespoke web presence
You may get by with a template driven web site if funds are especially limited, but it's highly advisable to opt for a bespoke web design to properly showcase your fashion range and promote your brand properly. Image is everything in the fashion world and your web design will help you to create a strong first impression.
Financial: cashflow and funding
As a new business you may find, especially in fashion, that money flows out to start with in paying for manufacturing unless you are making everything yourself to start with. Even then you'll have materials and maybe some equipment to buy.
There will definitely be costs to meet in setting up your web presence, so understanding how to keep a grip on finances and your possible funding options is important.
When considering funding, understand the options that aren't just asking your bank for a loan. For example, crowdfunding may be an option, as might seeking an investor – but take time and care over this to ensure you're not likely to relinquish too much control over your business in return for their funding.
Learn the basics of day to day business finance so you can monitor how your business is faring financially – especially with cashflow as problems here can cause your business to founder even if you have a winning fashion range.
Where is your place in the fashion world?
Perhaps before doing anything else you need to know where your offering fits in. How is it unique? How does it compare to the competition? Is there an interest in what you have to offer?
Thinking these points through is possibly the most important part of the exercise.