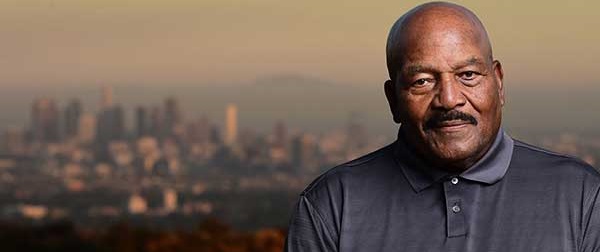 For this list, we've chosen professional athletes who have attained some level of success in multiple sports. Therefore high school, lower minor leagues and/or tryouts are not accepted.
We're also not qualifying professional wrestling as a sport, as it's more scripted entertainment – unless we're talking Olympic-style wrestling. And finally, boxers who became mixed martial artists, or vice versa, are not eligible.
10. Michael Jordan
In 1993, Michael Jordan retired from the NBA to pursue a baseball career. He credited his murdered father with inspiring the decision, as his dream was for Michael to play pro ball. However, some theorize that gambling troubles forced the league to expel Jordan, and the baseball alibi was a cover-up. Whatever the reason, Michael was signed by the MLB's Chicago White Sox and played for their AA affiliate, the Birmingham Barons.
In one season with Birmingham, Jordan hit three home runs and had a .202 batting average. He also played in the Arizona fall league for the Scottsdale Scorpions and batted a respectable .252. Unable to crack the big leagues, Michael returned to basketball in 1995 and added more accolades to arguably the greatest NBA career of all time.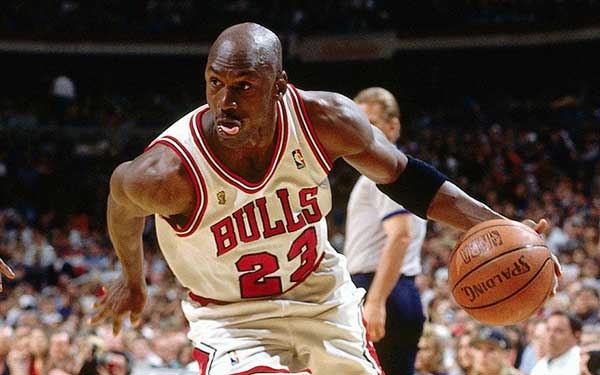 9. Babe Didrikson Zaharias
Selected by Guinness World Records as one of the most versatile female athletes of all time, Babe Didrikson excelled at several sports during her professional career. Beginning as a track star, she competed in three events at the 1932 Olympics, winning gold in javelin and the 80m hurdles, and silver in high jump, with a judging decision costing her the gold.
Plus, both her high jump and hurdles scores tied world records at the time. After track, she took up pro basketball, and toured America with a team called Babe Didrikson's All Americans. It's golf, however, for which she's best known: Babe won 41 pro tours and 10 majors before her untimely death at age 45. She still places fourth for the most major wins in LPGA history, tied with Annika Sörenstam.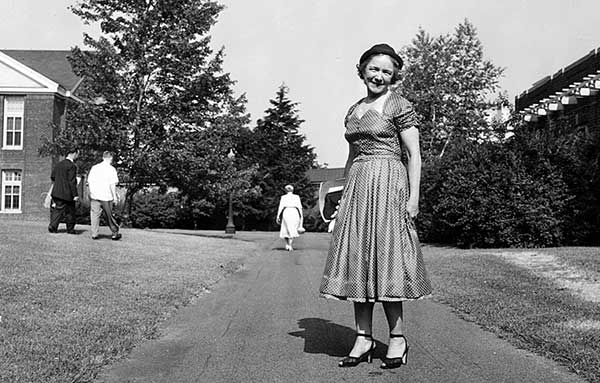 8. Charlie Ward
Charlie Ward was a standout quarterback for Florida State University, earning the Heisman Trophy in 1993 for college football player of the year. He also played basketball at FSU, though his skills on the gridiron overshadowed those on the hardwood. Incredibly, when the 1994 draft year rolled around, the NFL was seemingly the only league not to pick Ward.
Instead, he was taken in the first round in the NBA Draft by the New York Knicks, and in the 18th round of the MLB Draft by the Milwaukee Brewers, despite the fact that he did not even play college baseball. Because of this snub, Ward chose the NBA, where he played 12 seasons as a point guard. He remains the only Heisman Trophy winner to play professional basketball.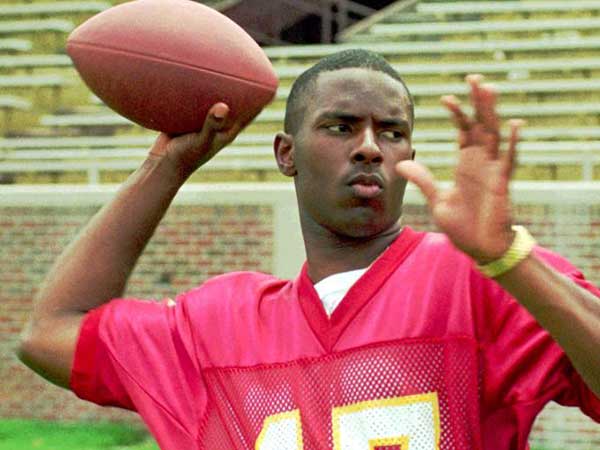 7. Herschel Walker
Herschel Walker's legacy as a football player is well established. He's a Heisman Trophy winner, two-time NFL Pro Bowler, and a member of the College Football Hall of Fame. What may be less established, however, are his forays into other sports; most notably bobsledding. Walker competed in the 1992 Winter Olympics in the two-man bobsled event, finishing seventh. He also took the plunge into mixed martial arts at age 47, competing in two professional fights and winning them both. We'd be hard-pressed to find an athlete with a more varied athletic career than Herschel Walker.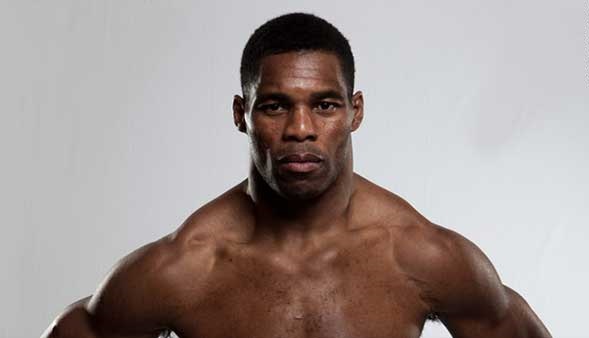 6. Lionel Conacher
Lionel Conacher is Canada's Jim Thorpe. Known foremost as a hockey player, Conacher was a perennial All-Star and two-time Stanley Cup winner, considered one of the best players of his era. Along with the NHL, he played in the Canadian Football League and won a Grey Cup in 1921; he played baseball with the Toronto Maple Leafs – not to be confused with the hockey team – and won the 1926 International League Championship; and he won titles in boxing, lacrosse and wrestling.
He's a member of the Hockey Hall of Fame, the Canadian Lacrosse Hall of Fame, the Canadian Football Hall of Fame, and Canada's Sports Hall of Fame. And appropriately, the Lionel Conacher Award is given to Canada's top male athlete of each year.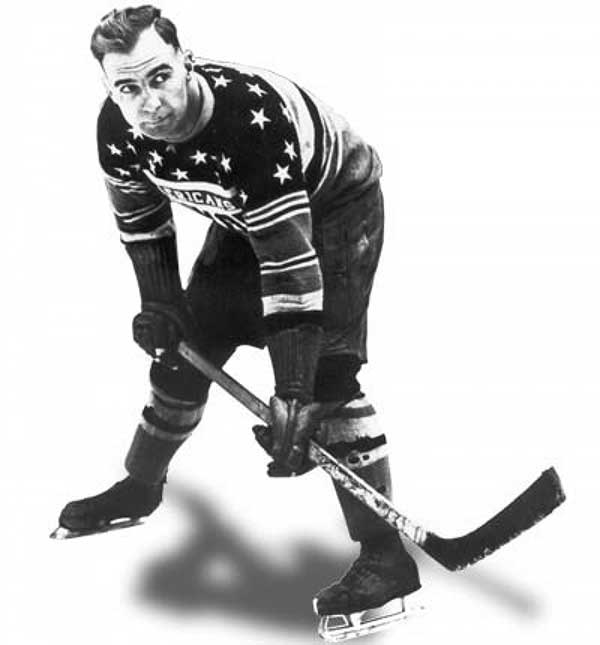 5. Jackie Robinson
Baseball wasn't the only color barrier Jackie could've broken. Jackie Robinson was an all-around athlete who succeeded in every sport he played. While at UCLA, he became the first person in the school's history to earn varsity letters in four different sports: football, baseball, basketball, and track and field. He won the 1940 NCAA Track and Field Championship in long jump, and was one of the few black players on the UCLA Bruins football team.
In fact, it's been said that baseball was his worst sport at that time. After college, he played football for the semi-pro Honolulu Bears, and attempted to enter the Pacific Coast Football League. The WWII draft derailed his football career, however, and he switched to baseball upon returning from duty. The rest is history.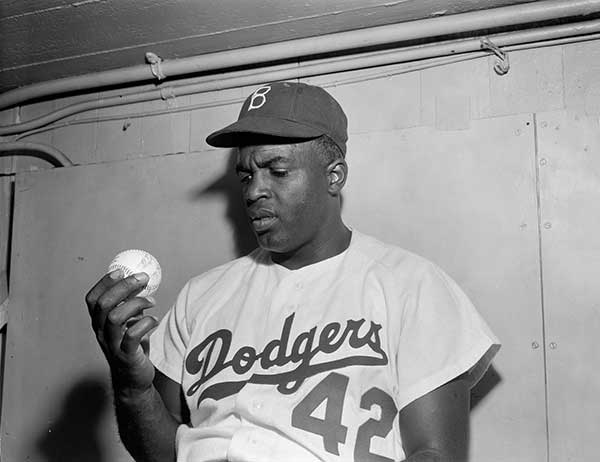 4. Jim Brown
Jim Brown has been hailed as the greatest football player of all time. As a fullback for the Cleveland Browns, he earned a multitude of postseason accolades, including eight All-Pro selections and four MVP awards. When he retired from the NFL after only nine seasons, every major rushing record was his, and he was soon granted entry into the Football Hall of Fame.
This isn't the only Hall of Fame Brown was inducted into, however. The Lacrosse Hall of Fame also bears his name for his sensational college career, which saw him receive first- and second-team All-American status as a nationally ranked lacrosse player. Along with football and lacrosse, Brown played basketball and ran track at Syracuse, earning achievements in both.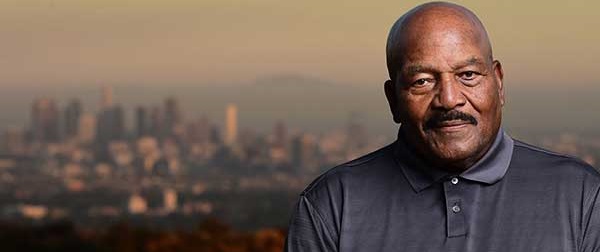 3. Deion Sanders
As a multi-sport superstar in college, Sanders turned pro in two different leagues, playing in the NFL from 1989 to 2005, and the MLB from 1989 to 2001. As a football player, Sanders had eight All-Pro selections, won two Super Bowls, and was inducted into the Pro Football Hall of Fame. As a baseball player, he was a serviceable fielder who won a triples title and played in the 1992 World Series. This makes Sanders the only person to play in both a Super Bowl and a World Series. Sanders is also unique for playing in two major sports leagues at the same time; a feat that few other athletes can claim.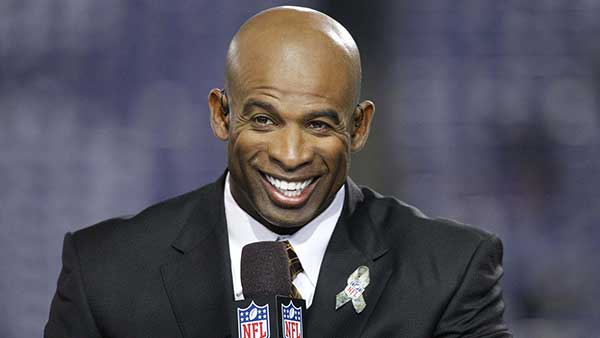 2. Bo Jackson
Bo Jackson played in both the NFL and the MLB, and was the first person to be named an All-Star in both sports. Bo was originally drafted in 1982 by the Yankees, but chose a football scholarship instead. After winning the Heisman Trophy in 1985, Bo was the first overall pick in the 1986 NFL draft, and a fourth round pick in the MLB draft by the Royals.
He decided on pro baseball originally due to Kansas City's recent World Series win, but he eventually joined the NFL's Los Angeles Raiders in 1987. Bo played four seasons in the NFL, with a Pro Bowl appearance in 1990, and eight in the MLB, hitting 141 home runs and earning a place in the 1989 MLB All-Star Game. Bo knows sports.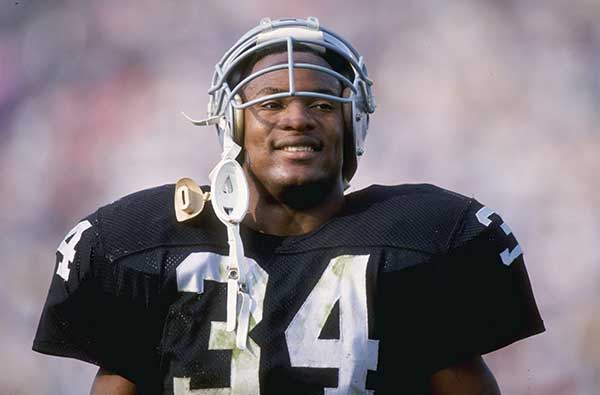 1. Jim Thorpe
Jim Thorpe was a Native American athlete, who, along with being a racial pioneer, is considered to be arguably the most versatile sportsman of all time. Thorpe won Olympic Gold in 1912 for the pentathlon and decathlon – the best gauges for multi-sport supremacy. The success didn't stop there, however: Thorpe also played professional football, baseball, and basketball. He was an All-American football player in college; a First Team All-Pro NFL player; a six-season MLB outfielder and pinch hitter; and led a pro basketball team that toured various parts of America. Not only is Thorpe the most versatile athlete; he's often been selected among the greatest athletes of the 20th century.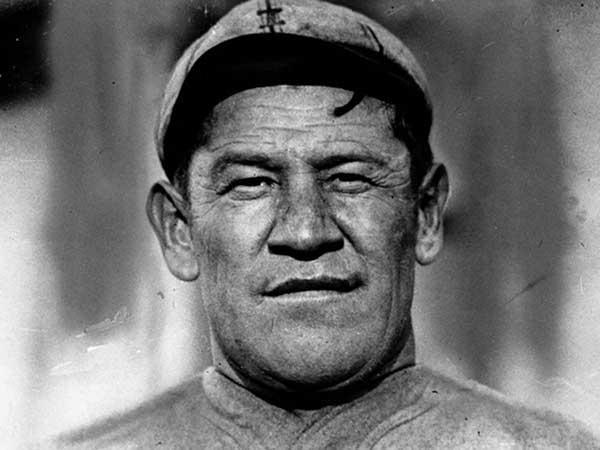 Do you agree with our list? Who's your favorite multi-sport athlete? You can try MySportLiveStream to watch free live streaming any where in the world.
My name is Thomas Hatton. I am the founder and CEO of Process Street, Team Management Software. I love to paly spots. 🙂