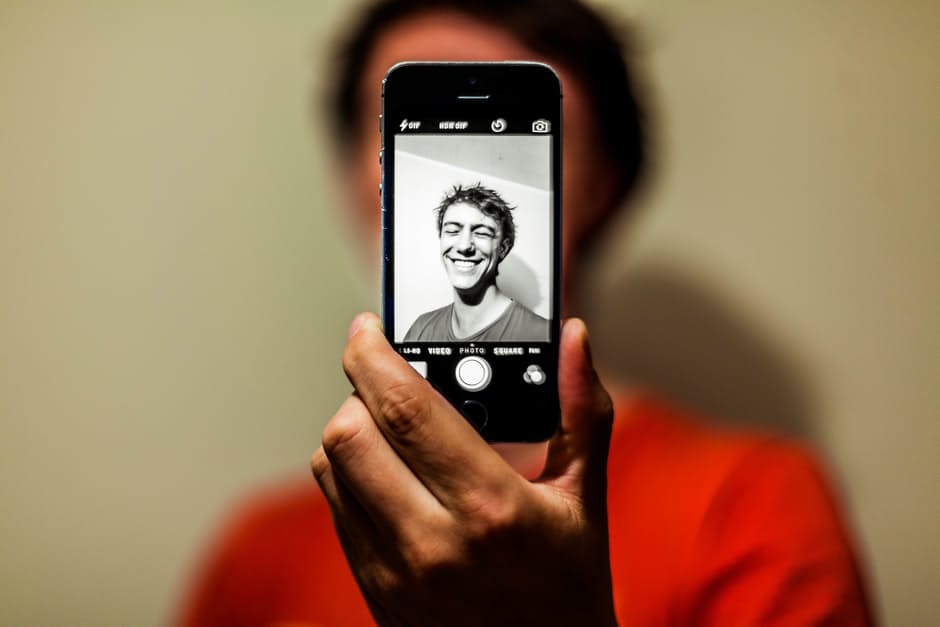 If you have been on social media recently, you may have noticed beautiful selfies everywhere. Beautiful is the only word one can use to describe these stunning self-portraits and the secret to these images is Meitu (美图), a Chinese photo-editing app that has become so popular in the last few months, specifically since January, 2017, that it can only fall under the trending or viral category.
Meitu has been popular in Asia for several years and has recently become popular in North America as well. The parent company of the same name was in news in December, 2016 after it became one of the highest valued companies in China, raising around USD 629 million from investors.
Currently one of China's most popular apps across iOS and Android, the app is especially aimed at women, particularly appealing to those with longer hair because the app instructs users that hair must fall below the ears when taking a selfie. This is just an option, of course, and hasn't stopped people from different countries from becoming fans of this app.
So, why is everyone downloading this app?
How It Works
The feature that differentiates the app from its rivals is the 'hand-drawn' option. When you choose to give your selfies a hand-drawn effect, the app applies one of the seven anime-like filters to the image, resulting in a finished product that looks like something out of an anime or manga creation. The filters are given names such as Angelic, Blossoms, Fairy Tale, New Year, Petals, Mermaid and Baroness.
Users simply upload a selfie, either by using their camera or a pre-existing photograph, to the app and it is transformed into a stunning anime character. The selfie is enhanced and your eyes are enlarged, while the overall look is glossy and other-worldly.
In addition to the hand-drawn feature, other effects offered by the app allow you to edit your pictures to perfection. You can change the tone of your skin, remove wrinkles and acne, add filters, text, stickers and frames to your pictures. When it comes to creating a flawless and highly-edited selfie, Meitu is one of the best apps out there. Each of the editing tools is categorized by a speciality such as 'beautify,' 'artistic' or 'retouching.'
Meitu Goes Viral in 2017
On 11th January, 2017, the app released the hand-drawn effect and immediately saw a 480% increase in new users outside China. 13 days after the introduction of the hand-drawn effect, the app was amongst the most downloaded apps in both, the Apple App Store and the Google Play store.
The app creates the increasingly-popular hand-drawn portraits, thanks to the combination of face-recognition technology and the seven filters mentioned above. With approximately 1.1 billion downloads, the company says that there are currently approximately 430 million users outside China.
According to the company, thanks to the 456 million monthly users around the world in over 26 countries, over 6 billion photos are generated every month.
Anime and Kawaii
While some may find the makeovers that the app offers a little absurd, fans of anime (アニメ) are sure to love the images that they can create effortlessly. The app transforms each face in such a way that it falls under the Kawaii (可愛い – かわいい) subsect of Japanese culture. This word, translated loosely, refers to the quality of being 'cute' or 'adorable.'
It is no secret that China has had a massive following of Anime and that's exactly what the Meitu app is banking on to attract customers. The app gives you features that have traditionally been associated with anime such as large eyes, long lashes, narrow face, and rosy cheeks.
Anime has been finding its way into the homes of people in Asia and across the world for many years now. Before the rise of smartphones and apps such as Meitu, fans had the option of showing their love for all things anime in many other ways. One popular choice was to add a hug-pillow, known in Japanese as a dakimakura (抱き枕 – だきまくら), to your room. This was a particularly popular choice, especially among young adults. These large pillows featured your favorite anime character in various poses on the front and back of the pillow, as can be seen on this rem waifu body pillow.
Privacy Concerns and More
Although the beautifying powers of the app are undeniable, it has also been found to track a worrying amount of personal data from users' smartphones. Most apps request to access your camera or your contact list when you install them, in order to help improve the app. The best apps require the least information and don't ask for permissions for something until they absolutely need it.
However, Meitu asks for access to a lot more data than most other apps. Not only does it extract information regarding your phone calls and Wi-Fi activity, it also wants to know your location, SIM card information, jailbreak status and information regarding your cell-carrier.
When Jonathan Zdziarski, an iOS security expert, investigated the app briefly, he found that although there was nothing particularly sinister with the code, he did find at least half a dozen different tracking packages in the code. This, he said, is an indicator that the information may be sold to third parties such as ad agencies. However, Meitu has issued a statement saying that it does not sell any data that it may have collected, adding that any information that comes its way is encrypted on its servers.
Other users are concerned over the skin-lightning issues of the app. The filters lighten every selfie and gives the face more European features. Unfortunately, when someone of color uses the app, they are not going to feel comfortable with their skin tone being modified to such an extent, almost as if it were a blemish that needs correction.
In Conclusion
Apps such as Meitu are revolutionizing the selfie-crazed, smartphone-owning population around the world. Appealing to fans of the anime genre as well as those who enjoy taking the occasional flawless selfie, Meitu isn't showing signs of disappearing any time soon.
Author:
Nicola Reynor is a passionate blogger who loves to blog about fashion, beauty, travel, health, fitness, wedding and lifestyle trends. When in leisure time, she prefers to spend time in traveling with friends and family. Connect with her on Google+ and Twitter.