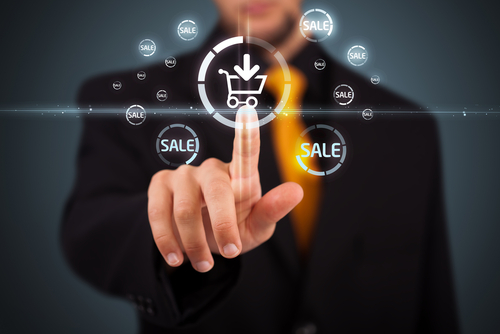 How to Strategize Purchasing
Companies are forever trying to find out various means that will enable them to maximize savings. It therefore helps the company to strategize the very act of purchasing. There are several strategies that govern efficient purchasing in order to ensure that the purchasing decisions that are taken ultimately help cut costs. This process is arrived at when a set of efficient vendors is selected that will deliver on time goods of appropriate quality at terms that are mutually arrived at and agreeable. The various strategies involved include:
Among the top priority in strategies is to select the best mix of vendors that can be entrusted with providing most suitable prices as well as acceptable terms.

There is a need to select those vendors that will provide service that is top in quality and that has zero errors.

It must be ensured that cost advantage does not ignore the chances of a risk in the supply chain.

The advantages of global sourcing must not be ignored.

All attempts must be made to develop the right kind of vendors thereby improving procurement cycle.

The importance of caring for the environment must not be lost sight of.
One of the most important strategies for bringing about cost savings is by ensuring dependable sourcing and procurement services. This is achieved with the help of quality sourcing and procurement tools.
Sourcing and Procurement Software
If you wish to multiply your profits many times over it may be more appropriate to shift the focus to savings during procurement rather than in mere growth of revenue. This is arrived at by the use of the best software for effecting sourcing and procurement. SAP procurement solutions envelop all aspects starting from e-procurement and terminating in the analysis of expenditure. This is one software solution that can help you save costs while simultaneously bringing about an improvement in quality as well as compliance.
SAP Solutions
SAP procurement solutions help in streamlining the process involved in procurement. They also bring about compliance and enable control while drastically cutting down costs and reducing risks. This software will make the shopping experience efficient and pleasurable with the help of an amazing system of automated approval flows for all those in your team. The reasons for opting for SAP procurement solutions are not too far to seek. When you are being hounded for obtaining intelligence for selection of suppliers and their track performance while remaining within your budget, you need a lot of data. This kind of data includes:
Debarred businesses

Credit and risk involved

Complete information of ownership.
Such information comes in very handy at the time of critical negotiations. The SAP solution will provide you with all these bits of information so that you are empowered for all decisions related to procurement. The domain of SAP solutions covers the following:
In the area of management of sourcing and suppliers SAP solutions help you in meeting your targets for stringent savings.

These help you in the management of procurement tasks centrally so that risks are mitigated.

The procurement action enables a simple form of ordering on the web and all approval flows are fully automated.

Both the activities of managing labor effectively and tracking of expenditure on staff are well executed.

It is possible for you to achieve both visibility and control over the various complex services across diverse expenditure categories.

In the area of travel management, the software can help automate all the areas such as planning and booking as well as the management of expenses.

In the domain of management of invoices it is possible to help bring about an improvement in cash flow by automating the handling of invoices.
Finally, SAP solutions in respect of sourcing and procurement problems can bring about a transformation of your business by:
Improving coordination with your suppliers

Improving processes of sourcing and procurement and

Achieving more efficient operations with better insights into expenditure and improved compliance.