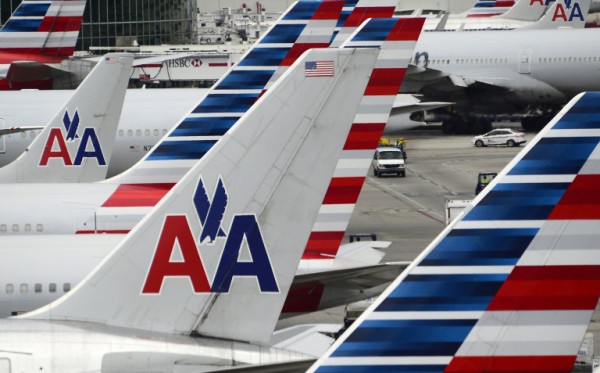 Loyalty Marketing is a reward offered by a company to its customers who frequently use their services.
American Airlines launched its first loyalty program in 1981 known as the AAdvantage. Under the loyalty program, Miles accumulated allowed travellers to redeem tickets, upgrade class, merchandise and obtain free car rentals.
Travellers welcomed this move. Loyalty awards included adding miles when you fly. Bonus offers and request missing flights.
Benefits of Loyalty Marketing
Here are benefits of Loyalty Program
• Loyalty program retains Customers.
• Loyalty marketing is an avenue to get new customers.
• Help customers move up their spending level.
• Reward better customers.
• Increases customers value.
• It builds relationships.
• Creates a brand advocate
• Helps in creating a price structure.
• It is the best way to respond to competition.
American Airlines used the loyalty program to market their airline.
AAdvantage is a loyalty program used by American Airline. Being among the AAdvantage, you would earn mile anytime you take a flight with America airlines. There are over 1000 airline partners. Your miles can be used for flights to nearby destinations, vacations, purchase of retail products, hotel bookings and upgrades to a different class of travel.
Here are the Components Of AAdvantage.
#1. Fly to Earn Miles.inthe American Airlines you will earn miles.
You can redeem extra miles by choosing on travel offers, retail offers, and vacation offers. This reduces customers budget on shopping and vacations.
#2. Earn Miles with Partners.
Fly with American Eagle, American Airline, any one world or partner airlines for more miles reward. You can also engage over 1000 partners to get more miles. You get a full range of airlines to choose.
#3. Use Miles.
You can book flights with your miles awards. There are miles available for fewer miles. Customers are not an inconvenience on travelling.
#4.Use Upgrades.
Use miles to upgrade to first or to business class on American Airlines. This move did boost the customers upgrade.
To qualify for the Elite Qualifying status Miles, a traveller must have flown at least four segments on the America Airline for a year within and between America, Hawaii, Canada, Mexico, Bahamas, Bermuda, The Caribbean and Central America.
Benefits of the Elite Qualifying Status include; purchased tickets for flights on American Airlines and Partner Airlines.
#5.Hotels, Vacations and Retail packages.
When you redeem your miles, you have a variety of products and packages to select. For instance hotel accommodation, vacation costs, car rental, and retail products purchase.
# 6 Executive Platinum, or Gold Status.
Executive Platinum travellers members earn 120% bonus, a Platinum member receives 60% bonus andGold members receive 40% bonus. The bonus is on top of base miles earned while travelling with American Express and participating airlines
#7. AAdvantage Million Miler Program.
When you fly a million miles with the American Airline, you automatically upgrade to the Gold Status for the life program. You are rewarded with 35000 bonus mile. Each additional miles comes with its advantage
One thing is clear points are awarded based on accumulated price rather than the distance flown. For the best price and value for your money always visit a professional travel agent to get a comprehensive, unbiased perspective on airline travelling preference
Jason Dealan is tech and economy blogger interested in cinema and Coach, Inc. stock forecasting