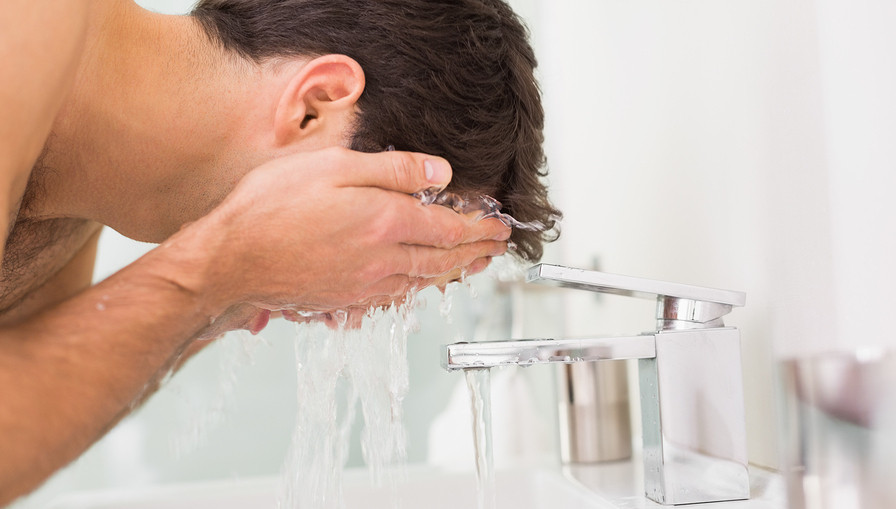 Skin care is not a popular subject with men, at least in the way it is with women. For most men, a daily skin care routine would involve washing the face with water and soap, and that's it. Some think that having a skin-care routine is expensive. Although there are skin-care products that cost a little expensive, there are products out in the market that are affordable and will do a good job with taking care of your skin too. Men need to take care of their skin, too, not for vanity purposes but for keeping it healthy and free from disease. Remember, the skin is the biggest organ of the body and keeping it healthy will be a good thing for your entire body. There are many benefits to having a daily skin care routine, among which are:
It gives you healthy skin, which means younger looking skin too.
A skin care routine is a great preparation for shaving, and lessens the chances of irritation, ingrown hair, and acne.
A healthy skin gives you a natural glow, making you even more attractive. Who doesn't like that?
Looking good makes you feel more confident, and feel better about yourself too.
There are a few essentials to a skin care regimen that will lead to a better looking and healthier skin.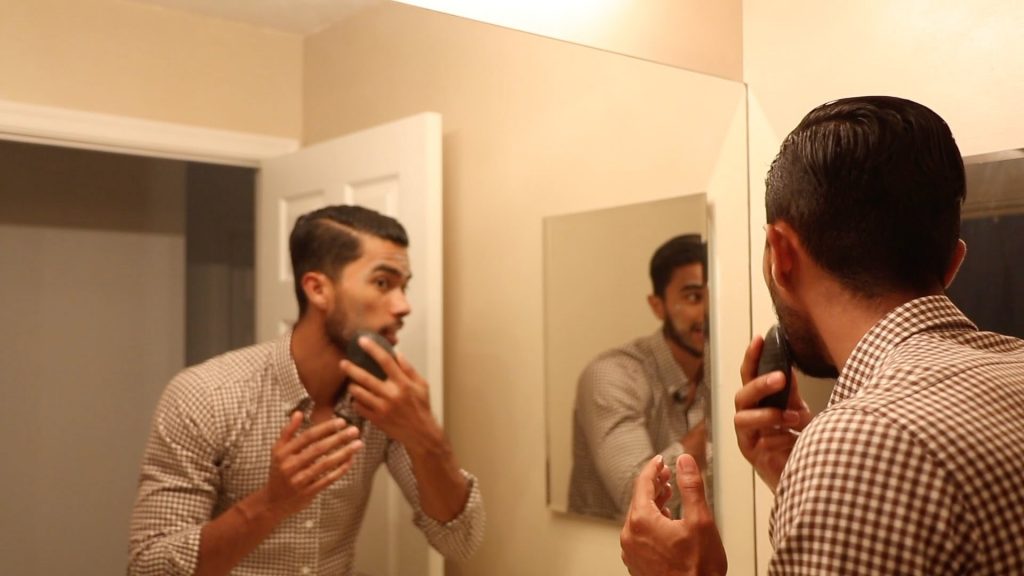 Use a Gentle Face Cleanser
Washing your face with soap and water is a sure way to make it dry and flaky. With your face, you should be using a gentle liquid face cleanser that works to remove dirt and oil that you pick up from the air around you. If you have dry skin, it is best to choose a cream cleanser to keep moisture locked in. If your skin is oily, choose an acid-based cleanser to get rid of excess oil. Whatever cleanser you choose, make sure that it doesn't leave your skin feeling too tight, which means that it has stripped off all of your skin's moisture and oil. To compensate for this, your skin will produce even more oil, which may then clog your pores and cause a breakout. Choose a cleanser that still leaves your skin feeling supple after washing. Washing your face must be done in the morning and at night. Apply cleanser using gently, circular strokes, gently massaging your skin. Rinse well and pat dry with a soft towel.
Exfoliate
Sometimes, simply washing your face is not enough to remove dead skin cells and the dirt that have clogged your pores and eventually form blackheads and whiteheads. There are a wide range of exfoliating products that you can use on your face, depending on the type of your skin. If your skin is sensitive, using a mild cleanser and a soft terry cloth will do the trick. Simply rinse your face with warm water to open up the pores, then apply cleanser on the terry cloth and work up a small lather, then massage the cloth onto your face in gentle, circular strokes. Rinse well with warm, and then cool water to close the pores. For other types of skin, a facial scrub will do. Gently massage onto face in circular motion and rinse with warm, and then cool water.
Prepare Skin With Shaving Cream or Gel
Shaving cream or gel should consistently be part of your routine for shaving, especially if you have sensitive skin. Not only does it soften your beard which allows for a closer shave, it also prepares your skin for a smoother shave, so that the razor glides smoothly over your face when shaving. This prevents irritation, tugging and pulling, nicks and cuts. Choose a well-formulated, fragrance-free shaving cream or gel that does not contain irritants. Also, make sure you shave properly, along the direction of your hair growth using short strokes.
Use a Skin Toner
After shaving, your skin needs a toner with ingredients that work to restore and repair the surface. These ingredients are antioxidants, fatty acids, glycerin and ceramides. When applied regularly, they will make your skin look younger and healthier. Choose water-based toners that contain the above ingredients, and steer clear of alcohol and fragrances which can only irritate skin.
Apply some After-Shave
A good after-shave will protect your skin from razor burns and offer relief from irritation caused by shaving. The come in the form of a lotion or a cream, and are applied by simply massaging them onto the face. Apply this after shaving and toning.
Moisturizer
Finally, the last step to your daily skin care routine is to use moisturizer. This will help lock in the natural moisture of your skin and prevent it from getting dry. Use an oil-based moisturizer if your skin is dry, and if it is oily, look for a humectant lotion moisturizer.  Simply massage moisturizer onto your face until it is fully absorbed.
Those are the six essential steps to a daily skin care regimen. Religiously following these steps will result in a visible improvement to your skin, making it look and feel young and healthy.
To solve your beard itching problem just visit this article on Instantgrooming.