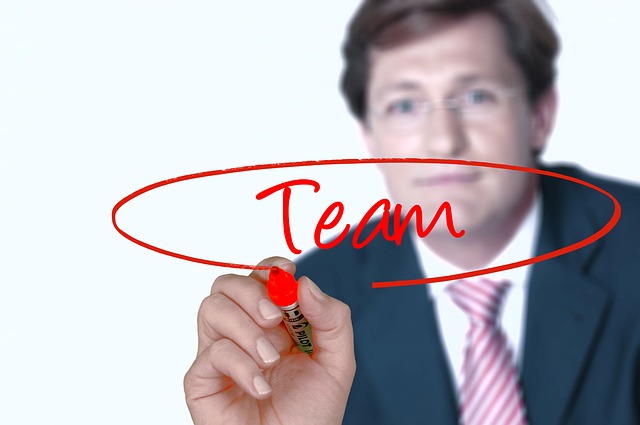 "There is no 'I' in a team." – This is one phrase you've been hearing since a long time. Teams are formed when members having a similar taste, need and even attitude work together to achieve a common goal.
While building a team, what are the essential attributes you want to see in your team mates? How does a team work effectively?
Read on to know about the top qualities of an effective team player –
1. Good and Active Listener
Any person who's a good listener knows about the problems and shortcomings of a team and if he understands them thoroughly then he can implement methods to overcome them. It can't be stressed enough how much crucial it is to be a listener than a talker. Give patient ear to your team mates before coming to any conclusion.
2. Actively Participates in Meetings and Discussions
When everyone in a team, participates and discusses in group meetings, the overall outcome is productive. Not just one person, but everyone has to put an effort to contribute to the project.
Participate in discussion and make your point clear before your superiors and your teammates. A team mate must express his views in front of others. Don't just sit quietly during meetings. Even if you don't have any new ideas, you can always express your opinions on other matter.
3. Reliable
Everyone loves a person who's reliable. In times of trouble or even when you hand over an assignment to someone, you need to trust that person will do the job. In times like these, the people who seem reliable form a better impression than those who're not.
4. Effective Communication
Ability to communicate in a clear and concise manner is essential to connect with the team. Without proper communication, there will always be a barrier between you and your team mates. Keep sharing ideas, collective intelligence is way better than solitary intelligence. You might have the best ideas for the team, but if you're not able to effectively reach out to them, then it's of no use.
5. Flexible
A Chinese proverb says that the wise adapt themselves to circumstances, as water moulds itself to its pitcher. Adaptability is a crucial trait in today's changing world. To survive in a competitive environment, one has to adapt with the times instantly.
Avoid being adamant and rigid. Try to avoid unnecessary conflicts and misunderstandings.
 6. Seeks Help
It's okay to ask for help and nobody's going to look down on you for doing so. Asking for help is a sign of strength, rather than weakness and doing so can be beneficial for the whole team.
Moreover, when you reach out to others for help they see you as more human and tend to connect with you in a better manner.
 7. Shares with the Team
Good team mates share their strengths with the team to help their fellow team mates, helping the whole team in general. Not just strengths, but weaknesses in a team need to be discussed too, to be worked on later.
8. Displays Genuine Commitment
When a person is committed to the job, he or she will do whatever it takes to get the job done. No business can survive for long if its members aren't actually invested in its success.
Committed members are willing to run the extra mile, or do whatever necessary to excel.
Showing plain vocal enthusiasm for the job is not enough, you've to grow professionally to prove yourselves.
9. Takes Initiative
Any person who understands the job and takes responsibility accordingly is appreciated.
A leader will always look for his team to bring out new ideas and create solutions, on their own. A leader can't always tell you what and what-not to do. He can guide you but sometimes you have to be willing to go out on your own and get your work done.
Everyone works but one who works smartly takes away all the credit in the end. Always try to do something out of the box.
 10. Supports Others' Ideas
Team members should be open to the ideas of others. This will result in better productivity. Do not spread negativity around. Help the team by making the environment more approachable and comfortable to discuss ideas.
Be a little forgiving. Don't unnecessarily drag petty issues and learn to let go.
 11. Disciplined and Punctual
It's productive for the entire team if every member learns to be disciplined in their work. Time is money. If you start early, then you finish early, with more time to work on other projects.
When you're punctual then it makes people take you seriously. This ensures that work is done in a given time-frame and improves the quality of work and total productivity.
 12. Being Problem-solving
The best people in the team to look up to are those who don't believe in the blame game. Rather than focusing on the problems and pointing fingers, they divulge their time in finding solutions to the problems. They're more problem-solving rather than problem-seeking.
13. Demonstrates Integrity
Integrity is the quality of being honest and having a strong moral code. Integrity starts with honestly, moral uprightness and conviction. It's always beneficial for the team if its members show integrity while doing their job.
A fellow team mate will be respected for maintaining a sense of integrity and thus create an environment of morality.
14. Constructive Criticism
By giving both positive and negative comments, in a friendly manner rather than an oppositional one, is beneficial in the long run. The whole purpose of constructive criticism is to better the outcome.
A positive 'can-do' attitude is critical for a good team member.
15. Continuously Improves
Seeks new ways to continuously improve themselves and develop new skills. When faced with a problem, these people not only find solutions but also seeks to correct the process that led the problem to occur in the first place.
By constantly identifying and making new changes will lead to better outcomes.
Authors Bio: Shweta Das is a passionate blogger who writes mainly on soft skills which are useful for both students and business people. She also conducts seminars and workshops for bringing awareness in students for improving their skills. She is right now working at coursesMBA.com.