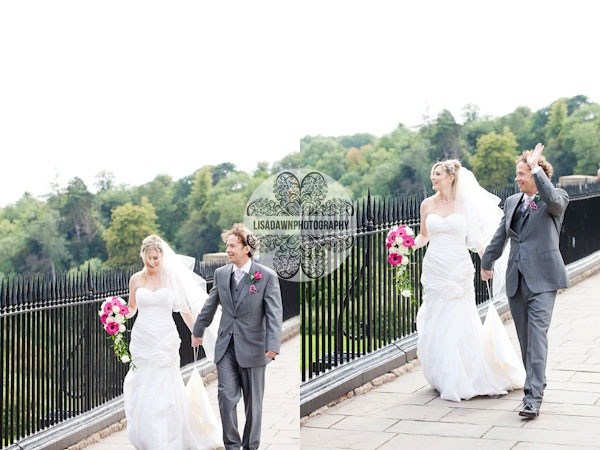 Though it is very traditional to hire a photographer for your wedding, there are a number of reasons that it may not be necessary or not feasible to do so. Perhaps you are on a very tight budget and can't afford to hire a wedding photographer. Maybe you are having a small wedding in Las Vegas and the ceremony is so short that you simply don't need a professional wedding photographer. Regardless of the reason you are looking for alternatives to a wedding photographer, the good news is that there are several great options. Here are a few ideas that will help you find an option that works best for you.
Hire a Friend
If money is tight and you're considering skipping hiring a wedding photographer to save money, you may want to take to some of your friends. There's a good possibility that either one of your friends is an aspiring photographer or that they happen to know someone who is trying to get into that business. Though a wedding photographer that isn't well-established may not know all the crucial shots they need or how to captures parklers for weddings on film, it can be much better than the alternative which is not having a wedding photographer at all. Plus, you get the satisfaction of helping someone launch their new career which can be very rewarding itself.
Rent a Photo Booth
Photo booths are a very popular alternative to hiring a wedding photographer because it is often less expensive and you get more candid photos. Your guests will feel safe and ready to let it all go when they step into the privacy of a photo booth, so many of the photos you get will be more interesting than if they were taken by a human wedding photographer. However, you will still be left without the normal pictures that are taken outside of a photo booth such as your first kiss and first dance, but some couples don't need those pictures in their scrapbook.
Smartphones
Another increasingly popular option is to simply rely on all of your friends and family to take pictures for you. Nearly everyone has a smartphone these days, and all of them have high resolution cameras that rival even the nicest point-and-shoot cameras. There are even apps and websites that allow your guests to put all of their photos into one giant photo album so they can be easily shared, sorted, and printed by both you and all of your guests. Though the quality may not be quite as high as the fancy camera your wedding photographer would have used, it is a totally free option and you'll get hundreds more photos from different vantage points rather than only a set that came from your photographer's camera.
Though the options listed above merely scratch the surface on the options that are available, you can easily see that there are many great alternatives to hiring a wedding photographer that will still allow you to get some great pictures. Whether you're considering an alternative for financial reasons or sheer practicality, you can still get wonderful memories captured on film if you just think outside the box.