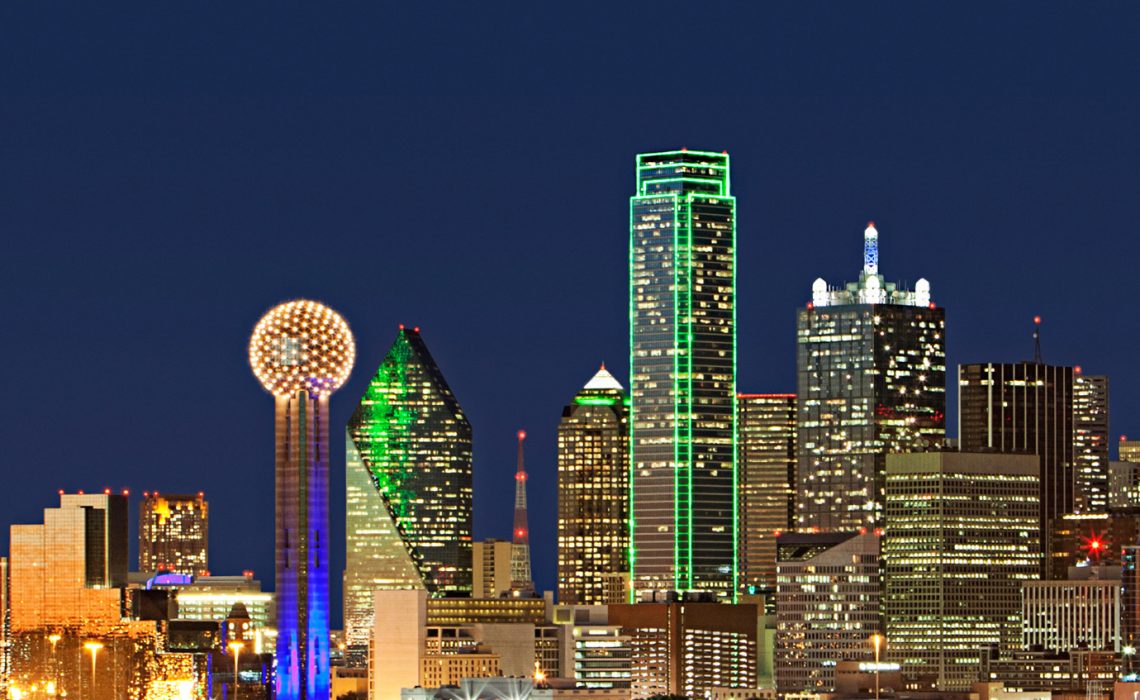 Americans enjoy the freedom to live anywhere in the country their ambitions and longings take them. And lately, it seems, many people are longing to live in Dallas, Texas. In recent years the Dallas-Fort Worth area has welcomed record numbers of domestic transplants, while some of America's other large cities continue to lose residents. The millennial generation, young professionals and families are seeking out the employment opportunities and rich urban lifestyle of cities like Dallas.
No matter what, moving is always an adjustment, but moving from the country to the city is often more challenging than people anticipate. Preparing for a move to Dallas or any other large urban setting is best accomplished with a three-pronged approach: Trim back, get a map and attack.
Trim Back
Yes, everything is big in Texas, but Dallas apartments may not be large enough for all of the toys, tools, furniture and other things you're used to living with. If your budget doesn't allow for a luxury condo or grand single-family home, then come to terms with the fact that you're going to have to leave some of your possessions behind. City life can feel crowded and small; lugging around more stuff that you need will only intensify that feeling and make it harder to adjust.
Arrange a yard sale before you move, or donate unwanted items to a charity. Look at moving as an opportunity to lighten your load and let go of unnecessary possessions. Trimming back can be a freeing experience if you let it. Make the best of the event and invite friends and neighbors over for a going away party or yard sale. You'll feel better about letting go of your favorite chair or trusty weed whacker if you know the items are going to someone you care about.
The Internet makes it easy to study the streets and neighborhoods of Dallas long before you put one box in the moving van. With technology like Google Earth, kids can see their new school, Mom or Dad's new place of employment and get a general sense of how to navigate through their new community, so they'll feel less anxious about moving to a new place. And kids aren't the only ones who benefit from a little reconnaissance. Like all big cities, Dallas is made up of several small neighborhoods. Getting a bird's eye view of your new neighborhood might minimize any fears about finding your way around in a big sprawling city. Look around, and you'll most likely find there's a market, a gas station, a park and a coffee shop all within a few blocks of your new home.
You can also learn about public transportation options, upcoming events, classes and organizations the kids might be interested in joining. Subscribe to a Dallas newspaper and magazine, peruse the Dallas Chamber of Commerce website and connect with your house of worship all before you move. You'll feel like a "Dallasite" before you get a glimpse of the Cowboys stadium in person.
Attack
The last tip is to get out there and enjoy what your new home has to offer. The fast pace of city living can make a small-town girl or guy want to hide, but staying home all the time is the worst thing you can do. Participate in Dallas life. Attend the symphony, become a member of the Perot Museum of Nature and Science, learn the two-step at Gilley's and have dinner at the top of Reunion Tower. And when you need to slow things down, enjoy a leisurely picnic in one of the city's many pristine public parks. By enjoying instead of avoiding life in the city, you'll adjust to your new lifestyle in no time.