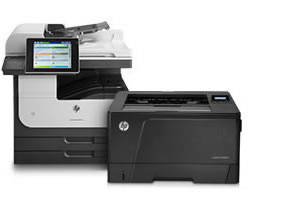 Men used to make stone imprints on to fabrics and wood at ancient times and from there onwards, printing technology had changed hugely over several centuries.  Now printing is done in the digital format and digital printers can produce prints directly from computers onto various surfaces. As easy as printing a digital photograph, you can now print a huge display banner too with the help of inkjet or laser-jet printers.
Digital printing is now used widely for commercial printing. Changing to this high-end printing mode can offer your many advantages over conventional printings in terms of time, cost, work, and most importantly ensuring best quality output. Some specialist types of high-end commercial digital printing services to avail now are;
Wide format printing as posters, canvas, signage, and acrylic printing.
Extra wide printing for external displays as banners, advertising hoarding, billboards.
Graphics printing for banner stands, trade backdrops, advertising etc.
Benefits of Digital Printing
There are endless advantages to be enlisted in terms of digital printing with faster turnaround time and lowest cost being on top. Digital printing is used by 90% of service takers now in terms of achieving on-demand, short-run color printing needs. Owing to its low set-up cost and lesser man hours required, digital printing is far cost-effective in short print runs. As in case of conventional printing methods, there is no obligation for minimum volume printing here. Some other major benefits of high-end printing include;
Variety of choices in printing processes.
Printing can be done on to various mediums including PVC, vinyl, plastic, metal and more.
Fade resistant and waterproof printing is possible.
Excellent print outcome for outdoor or interior use.
It can be used to print any size including small, large, or extra-wide formats.
Digital Printing Processes
There are variety of processes used in digital printing now, among which the best for your purpose has to be determined based on the application and intended purpose. Let's review a few major printing processes.
Inkjet printing – Inkjet printing can produce quality images and graphics with high intensity. The versatility of this printing mode makes it a good choice for large-format display graphics. Usually, CMYK inks are used in inkjet printers to produce full-color spectrum and the ink can be used on various media for indoor and outdoor purposes.
Laser printing / Lambda printing – Instead of ink, laser-based imposing is used in these types of printers, which can ensure unfading clarity and picture perfection on the print. This method is widely used in industrial printing now, which is a far cost effective too.
UV printing – This is now the topmost quality full color printing process. As it uses the most environmental friendly UV ink cured using UV light, it is highly resistant to fading, highly water resistant, and can withstand abrasions. UV printing is highly efficient in outdoor graphics and can cope up with any weather conditions. Roll fed and flatbed printing are the two most common varieties of UV printing.
The machines used for high-end volume printing are also getting enhanced nowadays by ensuring highest quality and optimally cost-effective performance.