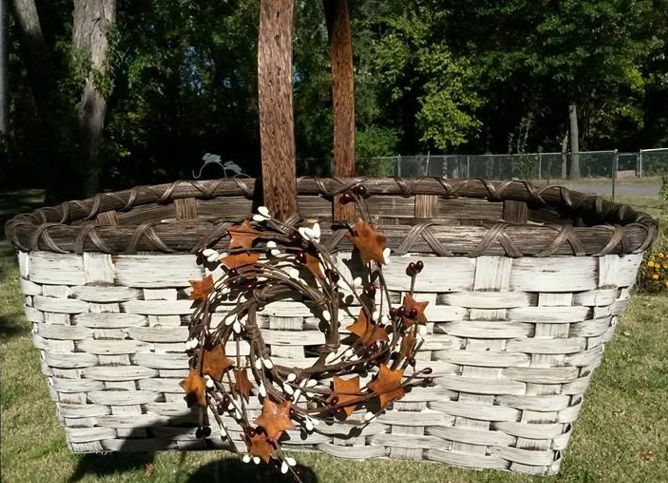 In this modern world of hustle and bustle, primitive home décor can induce the feeling of simplicity and warmth. You enter times, where life was slow without any technologies and very peaceful.
Primitive decorating style is personal preference and can certainly add charm to your home. Collection of vintage, antiques reproduced furniture pieces and artfully created vignettes highlights the flavor of early colonial dwelling.
If you are looking for country primitive décor, then here are a few tips to make your home look eccentric and beautiful. It will make sure that people remember your home forever.
Primitive Décor Furniture Theme
Furniture alternative is not restricted to wooden or block furniture. Basically, primitive furniture theme goes well as long as it is not trendy and minimalist. There is no need for huge investment, and used worn out furniture is the best choice. Brownish wooden furniture suits the country themed house.
Prim Décor Paint
The ideal shade of brown or whiter gray can provide the calm and hazy feel of prim decor theme.
Primeval Styled Living Room
Wooden floors warmed with oval braided colorful rugs including a country print upholstered couch with a large wooden crate standing for coffee table can do the trick. A vignette can be created from a group of wooden spools coupled with small table lamp with punched tin shade, positioned on a reproduced pie safe. Grapevine garlands can be substituted for valances and a star on the fireplace mantel is sure to attract the eye.
Country Styled Porch and Foyer
Welcome guests with porch decked in ancient country style. Worn out porch rockers invite you to sit and entertain guests with beverages on a warm day. Hang a grapevine wreath on the front door and the foyer features a Windsor styled chair for you to sit and change footwear. Hand carved pegs on a weathered boar for hanging outerwear is ideal.
Vintage style kitchen
Display ancient baskets, crocks, and wooden treenware. Kitchen utensils or fruits and vegetables need to be stored in plain sight. Flowers and bunches of herbs for drying needs to be hung from the ceiling's rustic beam highlights the warm feel. A traditional farm table surrounded with plank bottom chairs is perfect for family gathering, playing card games, doing homework, preparing and eating meals. A primitive screen door replaced for traditional pantry door adds quirky primitive touch.
Colonial Themed Bedroom
Make your bed with quilt layers topped by pillows designed from striped material. At the bed foot, an historic blanket chest adds storage and primitive personality. A colonial styled reproduced dresser displaying an arrangement of vintage teddy bears adds a whimsical touch. The windows need to be dressed with cotton panels tacked to frames and tied with twines.
Be wise
Certainly, primitive decoration theme is the best option for people on tight budget. Their house can look cool without the need to splash a lot of money. However, primitive decoration if not done properly can make the interiors look ugly. Therefore, make sure to buy furniture and other interior furnishing carefully, after carrying out proper research.