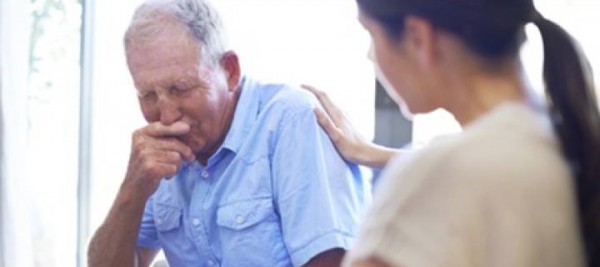 When it comes to carrying out fraud, you can see why so many fraudsters and con artists focus their time and energy on the elderly. It is sad to say but many elderly people live alone with no immediate contact from family or loved ones. This can make them very vulnerable and if the elderly people in question also have savings that they have out away over the years, it is easy to see why they would be the perfect target for people looking to carry out fraud.
The elderly have been systematically targeted many times over the years and it likely that they will remain the target for many fraudsters for many years to come. This is why there needs to be a higher understanding of awareness of the situations surrounding the elderly and the potential for being defrauded.
A recent case that indicates the concerns about this style of crime have seen over £600,000 be transferred from a bank account of a widower. The money has been transferred to members of a family of chat line workers. Husband and wife team Michael and Cenzina Decelis, Mariella their daughter and Palma Giove, the sister of Cenzina all denied fraud in court when the case was heard.
The court heard details about charges relating to an alleged conspiracy to defraud an 83 year old pensioner with the alleged fraud taking place between the 1st of December 2009 and the 5th of October 2013. Some frauds are based on making a quick hit and getting in and out before they are detected but this was clearly a fraud which was played out in the long term.
A "Sob Story" can go a Long Way
The family members told a number of "sob stories" to 5 elderly and vulnerable men, including the widower who has now sadly passed away. The chatline was called Vicky's Club and the men who called the club were befriended but then told stories of tragedy, ill-health and financial difficulties. The widower, who passed away before the case came to trial, was found to have transferred money from two separate accounts and he also cashed in £30,000 worth of National Savings Certificates and premium bonds to provide assistance.
The fact that these stories were so convincing and then men were so keen to help out indicates the vulnerability of the men and the power of the people making up these stores.
A total of £428,000 was transferred from a Lloyds Bank account and £184,000 was moved from a RBS account. Examples of the transactions include £13,200 being passed to Mrs Decelis account with close to £80,000 being transferred into £80,000. There was also £172,445 transferred into an account which the couple held jointly. There were also considerable sums of money transferred into the accounts of Giove and the couple's daughter.
Someone needs to Take Action
The widower contacted the police back in April of 2012 as he believed that he had been the victim of fraud but at that time, he decided against taking any further action. However, later on in 2012, Lloyds contacted the police with a number of concerns over the account. The police returned to the widower but again, he decided against making a complaint. In the November of 2012, Lloyds eventually took action of its own accord, preventing the pensioner from sending any funds to the Decelis accounts.
The court was provided with further information regarding Mrs Declis. She completed a mortgage application back in June of 2011 and in it she stated that she was "self-employed in adult entertainment" and she stated that the previous year's income was £60,000. She was applying for a loan of £173,250 which would go towards a purchase price of £247,500. The deposit was going to be over £70,000 and this sum of money was going to be paid from money that was held in the joint bank account of the couple.
Given the weight of public opinion against people accused of this style of crime, it is vital that the solicitor involved with creating a defence can be resolute and able to focus on the facts. Anyone found guilty of carrying out fraud against the elderly are likely to be punished, but there is still a need for the punishment to be fitting to the crime, and not merely focusing on the level of public outrage.
Andrew Reilly is a freelance writer with a focus on news stories and consumer interest articles. He has been writing professionally for 9 years but has been writing for as long as he can care to remember. When Andrew isn't sat behind a laptop or researching a story, he will be found watching a gig or a game of football.