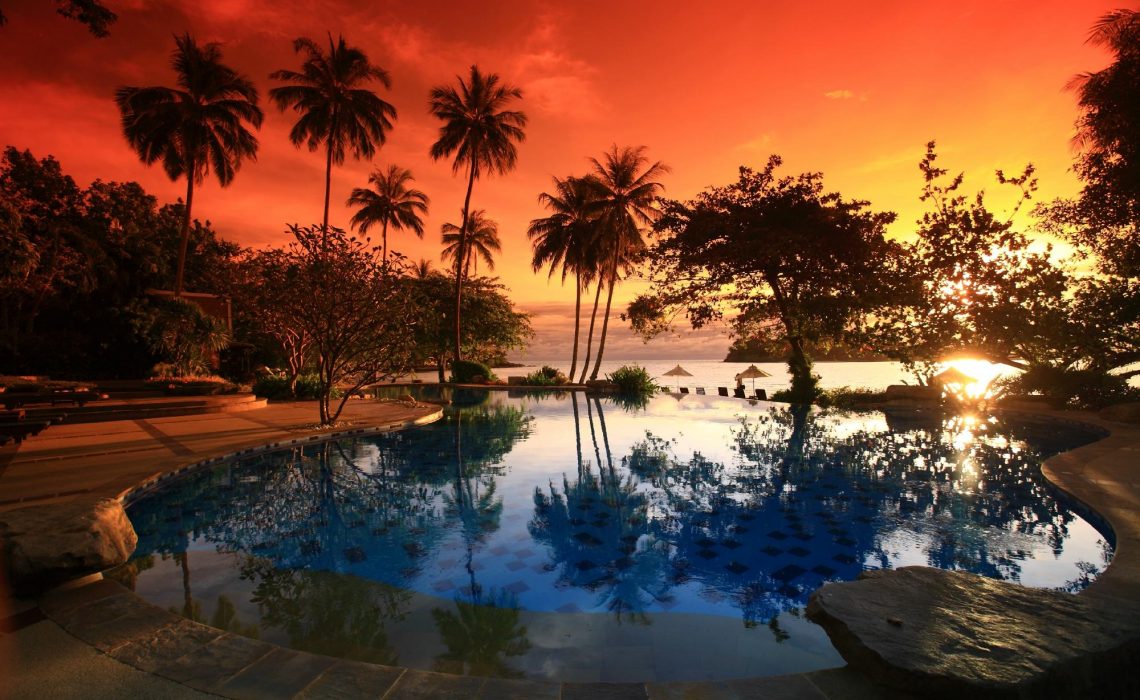 Also known as the, "Beast of the East", Ko Chang is one of the most visited tourist destinations in the eastern Gulf of Thailand. Located near Cambodia, this inland destination in Thailand has everything that the visitors expect from a tourist place such as beaches, resorts, hangout areas, places to enjoy fishing to the fullest, etc.
Ko Chang
When you look at the map of Ko Chang, you can feel that the place resembles the actual shape of an elephant's head and hence, the name "Ko Chang". However, some feel that the inland got its name because of the widespread mountainous regions, which actually look like an elephant that is lying down. The name also has some ancient stories that follow around three baby elephants.
Places to Visit
If you are planning to visit Ko Chang, then here are some places that you do not wish to miss visiting.
Marine National Park
Mu Koh Chang is the famous Marine National Park that takes pride in having many picturesque Thailand islands. Unlike other regular National Parks, this Marine Park is home for 40 islands that are found around Thailand. Each island is not far from the other and hence, visitors never miss adding the Marine Park to their list of must visit places in Ko Chang.
The best time of the year to enjoy roaming around the Marine Park is anytime between May and October. You can enjoy visiting every island to the fullest. However, avoid visiting Ko Chang during rainy season since boating is hardly available.
Surrounding Regions
You can find many places to visit and enjoy some relaxing time in Ko Chang. Some places include,
Inland Forest: that covers more than 217 square kilometers.
Waterfalls: that falls from 120 meter height.
Peak Areas: that is about 744 meters tall.
Jungles: that home macaques and mongooses and even some rarely seen species of birds.
Coasts: that offer you with the opportunity to enjoy viewing dolphins every once in a while.
Koh Kood Island
Ko Chang is located amidst wonderful islands. One of such islands includes Koh Kood. This place is famous for its mountainous regions, waterfalls and also small streams that originate from mountainous areas.
Koh Chang Noi
This is actually an island that is uninhabited from the time it was formed. Visitors never miss planning a trip to this place since it is the best location to enjoy scuba diving and also snorkeling. You can also find some tourists enjoying sunbathing on the seashores.
Koh Man
This island is located at the southern part of the group of islands. The boulders and stark rocks will never fail to amuse you, with their splendid dimensions. You can see the local people fishing on the shores of this island.
You can find many suggestions on places that you should never miss visiting in Ko Chang. If you plan to visit for more than a week or fortnight, then it is necessary that you find the right accommodation facility for you and your dear ones. There are many websites that offer complete information about the available Koh Chang pool villas for rent, in and around the place. You can finalize one that comes within your budget range and is best suited.