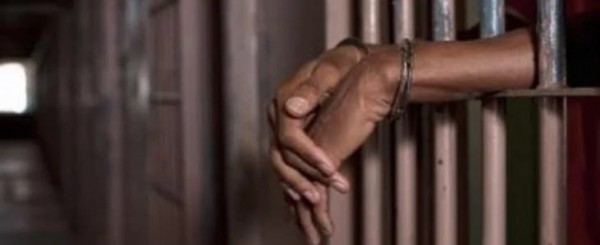 When it comes to people talking about fraud and the harmful impact it has on the country, most of the talk comes from the politicians. Even though there are many bigger and harmful barriers and issues when it comes to the British economy, targeting people who commit fraud is an easy and simple target.
Yes, people who do commit fraud should find themselves under pressure in the United Kingdom, but equally, there are other businesses and people who could be targeted to return a lot more money than normal people. This isn't to justify any criminal behaviour but it is to highlight the fact that some crimes are deemed worse than others by politicians.
You would think that with their heady position, politicians would be keen to be seen as being whiter than white and above the actions of the people that they chastise and criticise in their daily duties. We all know that this isn't the case and you rarely go a few days without finding out about a latest political scandal with a politician doing something that they shouldn't be.
In July 2015 in the UK, the actions of a Lord grabbed all of the attention, being filmed associating with ladies of ill repute and taking drugs, paid for on expenses, but this wasn't the only piece of bad behaviour from a politician to come to light.
At the end of July 2015, a former MEP was jailed after being convicted of 12 charges which related to claims for payments that were made to people who he claimed were whistleblowers. Close to £500,000 had been claimed and the total run of offences included false accounting, acquiring criminal property and fraud.
Ashley Mote is 70 years old and while he has been elected on a UKIP ticket he sat as an independent MEP for the South East of England. At the trial which was held at the Southwark Crown Court in London, Mote was sentenced to five years in prison.
This had been a long running activity of fraud
In May of 2015, he was found guilty of 4 separate counts of obtaining a money transfer through deceptive means, three counts of false accounting, two counts of fraud and one count of theft, concealing criminal property and acquiring criminal property. The offences occurred over a lengthy period of time, between November of 2004 and July of 2010.
The judge for the case made reference to the jury listening to the stories and lies that had been said by the politician. It was reported that the period between 2004 and 2009, more than £400,000 had been fraudulently claimed in expenses. The judge was scathing about the MP, using words like dishonesty and greed to describe him and his actions.
The judge also made reference to the hypocrisy that the MP showed, carrying out public campaigns against corruption while he was acting in such a manner himself. The waste of public money is something that needs to be clamped down and the judge was keen to impose a serious punishment on the MP.
A jury will struggle to support a politician
The jury heard that Mote had submitted a number of false expenses claims relating to payment for work that bodies and organisations has supposedly carried out for him. Mote said that this was money which was to pay for whistleblowers and Mote also claimed that he had been targeted by people for being an MEP who was anti the European Union.
With the rules for MPs clearly stated, it is not as if there are any excuses for this sort of behavipour, and there is no opportunity for the MP to have been ignorant of what was expected of him.
It is clear that politicians will find that public opinion is against them for any case like this which is why they need the highest standard of support and assistance from their defence team. In this style of case, there is a need to find a defence team with confidence in undertaking high profile cases and who understand the complexities involved with fraud cases. There is also often a need for the defence team to manage the emotions involved with such a case.
Andrew Reilly is a freelance writer with a focus on news stories and consumer interest articles. He has been writing professionally for 9 years but has been writing for as long as he can care to remember. When Andrew isn't sat behind a laptop or researching a story, he will be found watching a gig or a game of football.