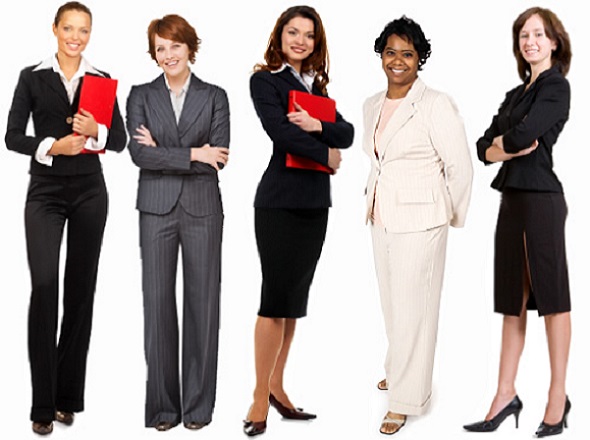 In business, first impressions mean a lot. Therefore it is important to look good. There are many great styles around, so practically, there is no excuse if you not to look good in your business meetings. Let's look at top 5 fashion tips for women in small business which you can use.
The look
Your business attire should be different from your casual everyday attire. If you want to make impression on everyone than try to say that you are capable and take pride in detail. A great way to get this done is by wearing well designed suit. But make sure it's accented well with pops of bright color and feminine fabrics. For example, you could wear a bright pink blouse underneath your jacket to create an impression.
The Accessories
It is important to have right accessories when you wear suit for your business meeting. Suits can be boring, so you can make them interesting by styling your outfit with the right handbag, jewellery or shoes. You need to make sure that your outfits and accessories match appropriately for lunches, travel or for post work meetings. You can use accessories which can compliment your attire in many ways than one.
Style
Don't think that wearing a suit means you are stuck looking like you are wearing men's clothing. Embrace your femininity and pair your suit jacket with nice skirt or add delicate fabrics such as lace and silk. You can also accessorize your look with classy shoes and elegant jewellery. You will have to keep your look fresh and interesting while maintaining your womanhood.
Purpose
Think about the message you want to convey with your attire. Do you need to be in control or do you need to seem like a part of the team? Think about how formal you should appear. Dress down a formal look with fun bag or dress it up with pair of heels and satin blouse. Make sure you feel confident when you come across your co-workers and clients.
Cost
Looking great at work is important, still one needs to keep a tab on inflating costs. Invest in one or two bespoke suits. Try to find great deals online on blouses, shoes and bags to complete your outfit and look fabulous, affordably.
A great place to start your search for amazing deals is at www.justfab.com. You may have seen justfab commercials on T.V stations such as MTV, E!, Cosmopolitan and Star or Online. "Justfab" offer their members great deals on top trends so you can look great at an affordable price.
Search through hundreds of trendy styles regarding shoes, bags and clothing at a great price. By becoming a member, you can also get exclusive access to amazing deals each month.
Their style quiz helps you to personalize your shopping experience. Their customer support team is happy to help you with any queries and have one of the best shipping and exchange policies on the web.
Shopping is made easy by Jusfab. Everything you could want is organized, easy to find, and at a great price. You couldn't ask for a better experience when you shop online. Check out Justfab today, register as a member and start getting access to great deals online, it's just so easy.