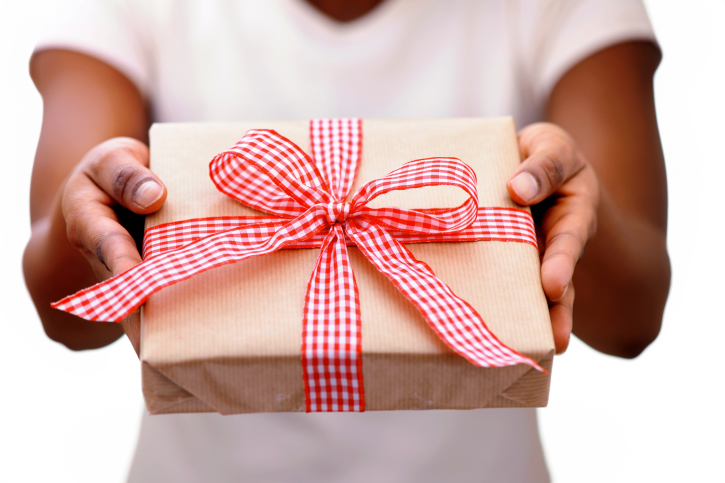 Having problems with your gift list? Don't worry! We came up with seven gifts for anyone and for any occasion. Whether you will buy them or make them, these seven gifts give you the perfect opportunity to make your loved ones happy.
Bath and Spa Gift Sets
What makes this gift suitable for any occasion is the fact that everyone deserves a little bit of me time at any time of the year. Everyone craves for an hour of pure relaxation after a long day at work. You can find sets on any online web store, but you can also make a set yourself. Your friends and family will definitely appreciate the time you spend making these adorable bath and spa sets.
Fresh Fruit Baskets
Not only do these edible gifts promote healthy lifestyle, but they look beautiful, as well. They come with cute baskets, ribbons and some suppliers even offer the possibility of including personalized messages. If you research about fruit baskets on the Internet, you can come across adorable fruit bouquets, which look like real flower bouquets even though they are made of fruit! On the other hand, some suppliers have fruit and wine arrangements, as well. You simply cannot go wrong with these edible presents.
Engraved Jewellery
A personal gift is the best gift you can give to someone. On the other hand, jewellery can be a great present for a birthday, Mother's and Father's day, Christmas, or for "just because". You can have anything engraved, including pendants, bracelets, necklaces, rings, or cuff links. For DIY enthusiasts, there is an option of hand-engraving jewellery for your loved ones. Yes, you heard me right. You can find more information here.
Unusual USB Flash Drives
When it comes to gadgets, you can be sure you will not make a mistake if you buy a USB flash drive as gift to someone. However, we do not talk about ordinary flash drives. If your friend is a pet lover, you can choose adorable animal-shaped USB flash drives. You can opt for Chewbacca-shaped USB flash drives, too. From Bible-shaped to clothspin flash drives, you will certainly find something for your friends and family. The list goes on and on.
Personalized Message in the Bottle
Whether you are a poetically endowed or not, a message in the bottle is an exceptional gift for any occasion. As with any gift, there are pre-made bottles when you only need to handwrite something, but there are also options when you just need to choose a message and someone else will print it out. These personalized gifts can be found on online marketplaces such as Etsy, as well.
Personalized Stubby Coolers
Personalized stubby coolers are another way to show someone how much you love him/her. These practical, yet affordable gifts will wow anyone as you can customize them the way you want. Depending on the occasion, you can personalize them with a logo, images, photos, phrases, or poems. The only thing you need to do is to come up with a customization and to order the stubby cooler online.
Monthly Subscription Box Gifts
If you are going for a unique gifts, the latest craze, monthly subscription box gifts should definitely be on your gift list. You can surprize your loved ones with something unexpected, something they would not normally buy. And the best thing is that there are monthly subscriptions for almost anything. From beauty products and magazines to cocktails down to boxes for dogs including toys and treats, subscription companies offer one of the coolest gifts ever.
We hope you will find something on this list for special people in your life. These personalized gifts will put smile on anyone's face.