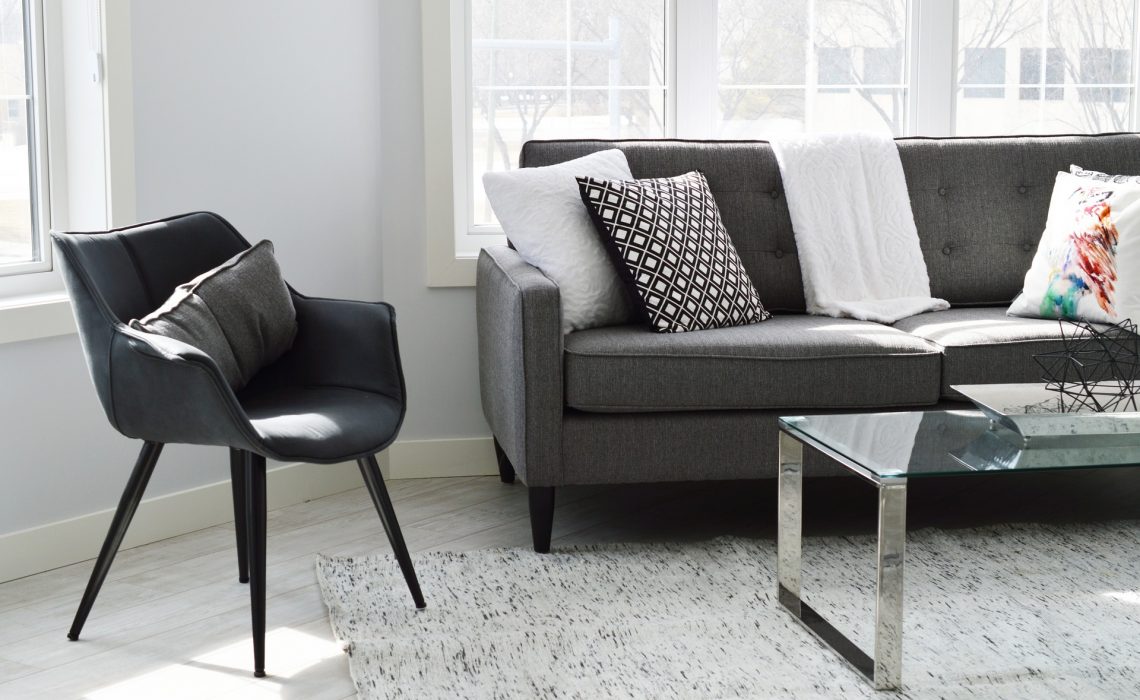 If you are trying to sell your home, this probably isn't the first time you've heard the term "staging." Staging is about making your home as attractive as possible to potential buyers, and it's one of the primary influencing factors in selling a home quickly. There are many techniques that you can use to make your home more appealing; many of them involve little cost to you, the seller. By highlighting your home's most attractive aspects and inviting the potential buyer to envision living there, you can help sell your home faster.
Curb Appeal
This has always been a factor in staging your home; in 2017, it is still the exterior of the home that welcomes the buyer. Enhance your curb appeal by weeding the landscaping, trimming trees and shrubs, and adding a few potted flowers.
Paint & Metallics
The 2017 Color of the Year from Pantone is Greenery, a natural green color with a vibrancy; it pairs well with Taupe, which has been named the Neutral Color of the Year. Add metallic copper accents to make the room look a bit more rustic.
Metallic silver creates a glamorous contemporary look. Add metallic accents with picture frames, throw pillows, statuettes, cabinetry hardware, and fixtures.
Light, Light, and More Light
If you're holding an open house, don't forget to open the blinds! Enhancing your home with natural light is an easy trick that plays well in your favor. Remove curtains and window coverings, if possible. However, don't forget to clean the windows and window sills/tracks—cleanliness is just as important as the light itself. If you have mirrors, don't forget to clean those, too.
Even though the blinds will be open, turn on your lights, too. The more light, the better! Also update light fixtures if necessary, especially in the kitchen and bathrooms.
Set the Table
Set the table so prospective buyers can imagine what it would be like to live in your home. Keep it simple but attractive; white plates and sleek utensils work well when arranged with placemats and neatly folded napkins. If your table is worn, cover with a tasteful tablecloth.
Lampshades
Lamps are more than just a supplementary light source; they can also double as casual pieces of art. If you have lamps, make sure the shades are clean and in good condition. If you don't have any, investing in a few table lamps is a good idea.
Show Those Floors
Today's buyers love hardwood floors. If you have them, flaunt them! Make sure they're clean and glossy — Bona is a very popular wood floor cleaning product, and does the job well. Put away the rugs (unless there's a spot on the floor you want to conceal). Remove rugs from your kitchen as well, to make it seem larger and cleaner.
For more tips on successfully selling your home, visit the link!