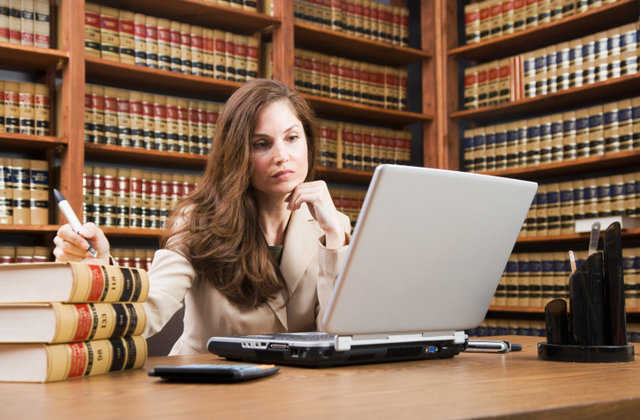 Do you worry about whether your children are spending too much time on laptops, tablets and phones? You, of course, want to promote a healthy development of your children even when they have reached an adolescent age. In today's digital world, a gigantic part of your child's daily experiences include watching TV and playing video games. Do you realize that your children may be spending more time with media than sleeping? Children today spend an average of at least 7 ½ hours a day with media.
The White House Task Force and the American Academy of Pediatrics recommend the following:
• A child below the age of two have no screen time.
• A child between the ages of two and five spends no more than one to two hours per day of screen time.
Common Sense Media recommends that children from 0 to 8 years of age spend screen time just under two hours a day. The challenge for parents in today's digital world is to keep their children safe. Let's explore how you can do this.
How Parents can Protect Their Children When Playing Online Video Games
There's nothing more important to a parent than keeping their children safe. When your children play video games online is a time you must be vigilant for their protection. Two major things you should check include the user ratings of the games and whether the content of the games is appropriate for children. In today's world, the most popular games are found on the social Web.
When your children play games on the PlayStation 3, Xbox 360 or a Wii, they use Wi-Fi to log in to the Internet and play along with their friends virtually. The danger of this is that your children may come into contact with many strangers along with their friends. Do you know how to keep your children safe in today's virtual environments?
Monitoring Your Children When They Are Online
Your children are at home. However, if they are on the Internet, they are not safe. In order to keep your children safe, you should monitor their online gaming. One way to be sure you can monitor them easily is to never locate the game console within closed doors. The console should be where you can access it. It is imperative that you observe your children while they play games online.
You can restrict your children to playing games for a certain period of time by using the controls for parents built into game consoles. You can also make it impossible for them to go online as well. Parents should also control the content of their children's online gaming.
User Ratings and Restrictions
Parents should research the age restrictions and user ratings of the games their children play online.
Age Restrictions: You can find the age restrictions of a game on the back of the game's box. The purpose of these age restrictions is to protect your children from content that is inappropriate for their age. All too often, popular games have both violence and nudity you certainly don't want your children exposed to especially if they are very young.
Policies for Users: You should know the user policies for every game's online environment of the games your children play whether they are playing on the Wii, PlayStation 3 or Xbox. You can refer to the Entertainment Software Rating Board (http://www.esrb.org/ ) that rates products independently and also enforces the guidelines of advertisers.
Play Video Games Online with Your Child
A great way to be sure your child's privacy controls are set properly is to play video games with your child. Playing video games with your child will also give you an opportunity to teach your child the skills he or she needs to manage interactions with virtual strangers should they occur.
Protecting Your Child's Privacy on the Internet
All too often video games online include both live voice-to-voice interfaces and chat rooms. If your child participates in these, they must be instructed on how to protect his or her digital privacy.
Keeping User Name Private: Be sure your child knows the danger of giving out his or her personal information online. Information they must never be allowed to give out includes his or her name, address, email address and phone numbers when chatting online. An avatar and user name are usually required by games.
The user names and avatars your child uses must never reveal that it is a child who is playing online. Personal photos and their real names should never be used. Even the smallest personal information will make it possible for an online predator to discover your child's identity.
How Your Child Can Control Cyberbullying When Gaming Online
Cyberbullying is done by individuals who may feel insecure for some reason. In an attempt to feel better, this individual will often prey on a person who appears weaker than themselves. Cyberbullying takes place online making it difficult to identify the bully. All too often, parents are not aware of their child being bullied until the child has suffered psychologically.
Bullying may take place when your child is video gaming online. When the bully knows your child's identity, problems can develop. One such problem is for the bully to hurt your child's online reputation when inappropriate content spreads.
Convince your child that the best way to put an end to cyberbullying is to report the aggressive behavior of the bully. Make sure your child realizes that many games allow a person to report or block offensive players. Contact information is usually provided by a game's user guide. By reporting the problem, steps can be taken to prevent the bully from playing.
Digital Learning Tools Offered by Technology
Both computers and hand held devices provide support for learning and teaching. Support provided by digital learning tools including experiences, learning materials, and course offerings are always available 24 hours and 7 days a week. Learning is accelerated by technology increasing student motivation and engagement. Technology has the power to link teachers to students as well as to resources and professional content that will help teachers to improve their instruction and personalize the learning to each student.
Online learning provides opportunities and educational resources that:
• Accelerate the learning rate
• Reduce costs of program delivery and instructional materials
• Increase the productivity of education
• Utilize teacher time better
Whether you're a teacher or a student, technology tools are clearly the way to learn and teach in today's modern world.