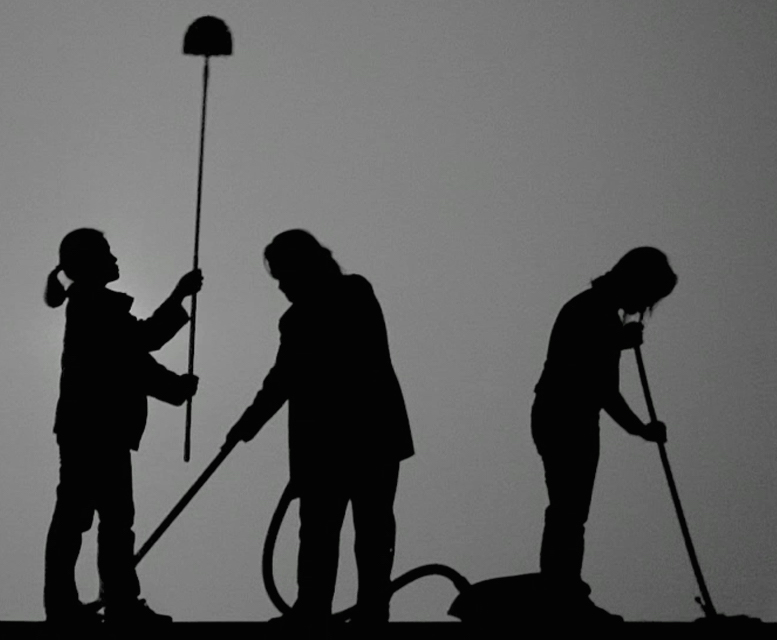 Most modern households just cannot ensure optimum comfort and ease of life without the service of domestic help, right? Well, domestic helpers are actually assets for any household. For high cosmopolitanism in cities like Hong Kong where there are millions of foreign workers seeking employment, finding domestic help is not much challenging but you need to know certain ground rules to get the best service from them. For instance, while there are too many workers from neighboring Philippines and Indonesia, you need to know who are good at what type of jobs. Let us explain here a few principles of hiring domestic helpers in Hong Kong.
Hiring directly or taking help from an employment agency
First of all, to hire your required domestic help you can hire workers directly by interacting with them or just seek the help of an domestic helper agency which has proven expertise in this field. There are pros and cons on both sides that we will explain here.
As far as freedom of choice is concerned, you get the optimum of it when picking up workers of your choice. You can directly interview an unlimited number of workers and even can try them for a day in your house before taking a decision. This allows you lot of autonomy and complete control over your decisions. On the other hand, when opting for the same through an employment agency you can only choose among fewer choices as candidates and you may not try them out before actually taking a decision. In the case of an employment agency, you have to rely on the credentials of the agency rather than having the freedom of trying out for yourself.
Now as far as costs of domestic help are considered, the cost of hiring through an employment agency is much higher just because the agency takes a charge for finding the right worker for their customers. But when you pay an extra by hiring through an agency you also can buy all the peace of mind as all the paperwork and interview are done by the agency in a professional manner.
If you want to get to the bottom of the reality, consider a few more things. Your worker is exploited more as a portion of their fees is actually charged by the agency. There are many such agencies that indulge in unethical practices of overcharging employment fee from the domestic workers. In that respect, hiring directly can be a better option to safeguard the interest of your worker.
But the best thing about hiring through an employment agency is that it saves you lot of time and the entire hassle of finding the right candidate with proper credentials checked and paperwork done. Moreover, reputed agencies can also provide you quality manpower and can be held responsible for any breach of contract during the tenure of employment for the worker.
Know the challenges when hiring without any employment agency
What happens when you decide to hire domestic helper without taking any help from any agency and plan to do everything on your own? Well, it is not impractical to do so but in that case, you need to be aware of the challenges involved in the process. You have to know the visa application details and respective norms for foreign workers. As for employing an Indonesian migrant worker you have no choice but to attest the contract agreement and apply for work visa only through an employment agency. This is a regulation set by the government of Indonesia and cannot be violated. For domestic helpers from the Philippines, you can complete the process on your own.
Considering various options
While hiring helpers at first consideration does not seem to be a big challenge with so many job seekers around, finding the right worker with proper paperwork completed can often be a daunting task. Hong Kong domestic workers can largely be divided between local and foreign nationals. While one can hire local helpers at any time in an array of roles including both full time and part time contracts, foreign workers can only be employed with full-time live-in contracts for two years.
Cost of domestic help
The cost of domestic helpers varies on an array of factors including the type of contract, skill level, experience, etc. As far as the rate of part-time local workers is considered they are available mostly between $65 and $120 per hour. They can either be hired directly or through a Smart Living government program. When it comes to hiring foreign part-time domestic helpers the rate varies between $60 to $110 per hour. But employing with such part-time contracts is actually illegal. You need to enroll foreign workers with a full-time two-year contract which requires you to shell out at least $4,210 per month which for most cases goes as high as $5,000 or more.
Eligibility
If you are a Hong Kong resident with valid Identity Card you are entitled to hire a foreign national as a domestic helper. To employ a foreign worker as domestic help the household income of the employer must be at least $15,000 per month. To make your employment fuller legal and valid you also need to make a contract through the Standard Employment Contract (ID407) which is regarded as the sole legal document binding both parties to the contract.
Rules concerning holidays
As per the government regulations on the employment conditions of domestic helpers, the employer must ensure a full 24 hours holiday every week. In the case of making the worker work on the holiday, the employer needs to substitute it for another rest day and this cannot be substituted through payment. Besides mandatory weekly holidays, domestic helpers are also entitled to get 12 annual holidays just like employees of any other sectors in Hong Kong.
Finally, employers must consider one last thing when employing domestic helpers and it is nothing but their language proficiency. Most foreign workers who seek jobs for domestic help have a working level of English proficiency. But in the case of local workers, one can find language barrier a little extra hard.