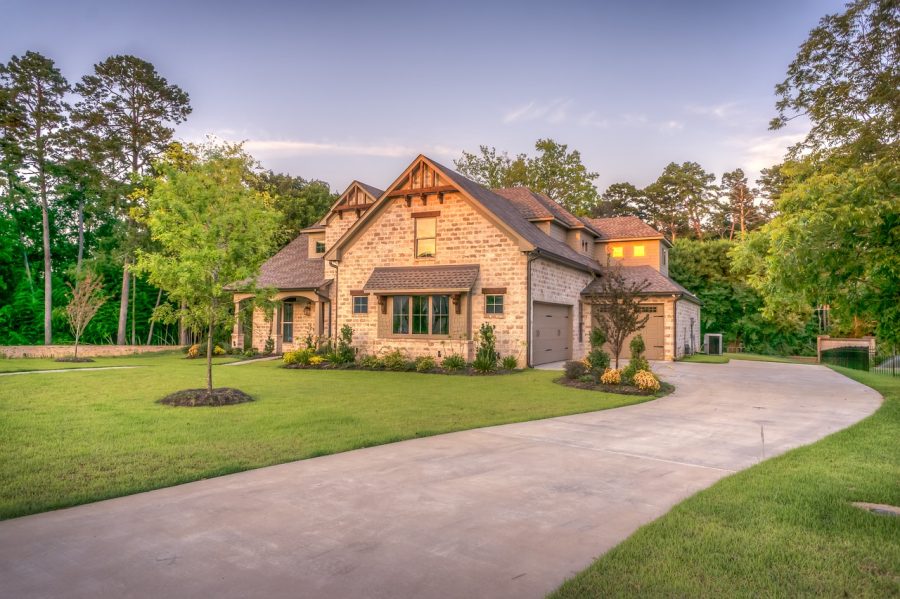 Summer is the perfect time to remake your home. The mild climate makes it easy to make any changes. Today's homeowners want something special. Not content with the ordinary, they want their home to stand out. One of the best ways to add elegance to any home is with the right exterior. The exterior sets the scene for the rest of the home. Great curb appeal pleases the eyes. Think about specifics such as the use materials when planning any changes. Create a cohesive whole for the entire space. Think carefully about every single area of the home from the front yard to the back. Take your cue from contemporary trends and create the home you've always wanted.
Attention to Landscaping
Landscaping is a strong element in any home design. Many modern homeowners look to landscaping that is clean and green. They want to use local plants that are well adapted to the regional climate. They also look for ways to add color and light that will show off the best features of their home. Think about all areas of the property. Create a landscaping plan that will provide you with a profusion of flowering plants, elegant trees and privacy giving bushes all year long.
Mixed Materials
Today's designers are homeowners aren't content with using just one type of material for the exterior. They want to mix things up. Summer trends this year are showing off just how much brick, stone and siding can mix well. A stone base can be paired with siding in front and brick for the upstairs. Stone marries well with all kinds of home styles from low slung prairie homes to cape cods to classical colonials. Siding is easy to use and will last for many years. Think about the function of each area. Show off a beautiful bay window with a brick. Bring visitors inside the home with a pathway made of stone. Summer makes the perfect time to add an addition to the home. This is the time to create that wood fence you've always wanted or add a stone garage great room so you can welcome guests to your home.
New Pool Design
Cooling off during the hot summer is a must. A pool is a great addition to any home. If you are thinking about adding one to your home, consider a contemporary design. Long, lean lines help such as those found in lap pools create a modern feel that appeals to people's sense of order. Modern pools frequently have many elements. Incorporate a slide if you have children, but keep the safety of swimmers always in mind. Adults can relax in a hot tub next to the side. For a truly upscale touch, create a bar next door so swimmers can swim right up and grab a drink. Use the same material for the deck and the area leading to the pool to create a unified look.
Easy to Maintain
Another important trend that many homeowners embrace are exteriors that require little to maintain. Busy homeowners don't have hours to spend constantly cleaning the front of the house. They don't want to spend their weekends constantly painting. Fortunately, modern materials are ideal. Many modern materials last a long time and require very little effort to keep clean. Wood siding, for example, has been specially engineered today to be more durable than it ever way. Metal roofs shrug off snow and help keep the home warm in the winter and pleasingly cool in the summer. Look for materials that resist moisture and help avoid the accumulation of mold.
Modern Design Elements
While the classic design is always in style, today people look for classic with a twist. They want a roofline that has symmetry. They also want one with a bit of contrast. Modern doesn't have to mean completely new and different. Modern also means being conscious of the impact of the home on the eye and how to give any space an unexpected twist. For example, the backyard is a perfect place to put a classic pergola that offers seating and shade. Bring the design into the modern era with a streamlined design that offers something new to the viewer.