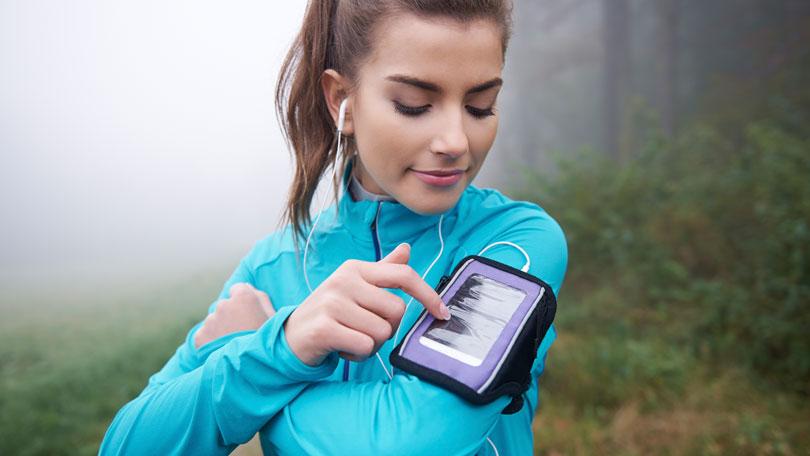 In today's modern world, mobile applications are not only helpful when making phone calls but also when working out. Fitness applications are ubiquitous and can be found attached to people's wrists or in their pocket, but are they useful? Proponents think that fitness apps are the best invention since sliced bread while others feel that it is just a gimmick.
The Benefits Of Fitness Apps
The Journal of Medical Internet Research has published a study to indicate that fitness apps are able to motivate individuals, thereby, resulting in improved training performance. Research found that 75% of fitness app users were more active than non-users. The study that was conducted showed that app users had a higher probability of training during spare time than non-app users. Researchers discovered that a fitness app served as a motivation tool that allowed the users to overcome mental blocks such as procrastination.
Researchers were able to prove that fitness apps were a source of behavior change in the same manner that a nicotine patch was a source of change for a smoker who wanted to quit. Researchers discovered that fitness apps were highly effective because of the ability to personalize it to each individual's needs. Users are able to set their own goals, get personalized feedback and even set diet regimens.
However, more research still needs to be done. For example, people who are already dedicated to exercise have the motivation to try a new method of working out, but this is not always true for someone who hasn't moved off of their couch in a while. Luckily, more and more apps are now marketing themselves to beginners.
Free Fitness Apps For Beginners
Before starting a new workout, it is advisable to speak with a healthcare professional. In addition, try a natural supplement to give you the energy boost you need to get moving. Reviewy is an excellent resource for unbiased reports on various manufacturers and supplements so you will know you are getting the most cost-effective product.
Abbreviated as C25K, this app assumes that you're coming from the couch. You will alternate a minute and a half of walking with a minute of jogging until you build up stamina to run 5K. Voice prompts will make sure you know when your time is up.
This handy app consists of a mediation compendium that is easily accessible to beginners or more advanced enthusiasts. By downloading the app, you will have access to information by world-renowned experts such as Emily Fletcher and Susan Pivar.
Whether you want to walk, bike or run, you can track it all on Strava. This includes a social media piece by letting you connect with others. Cheer on your friends and get support from the Strava community.
The Verdict
Research has shown that fitness apps show a lot of promise but their impact still needs to be studied. Hopefully, more people will start using technology to get moving instead of sitting and staring at their screens.