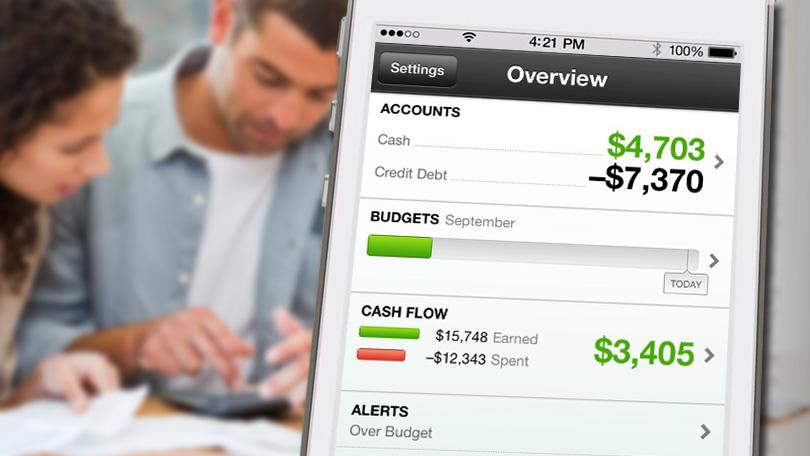 Personal finance apps are a fantastic way to manage your money. They bring awareness to what you are spending your money on, help you to set goals, and even save money. But with so many different ones to choose from, how do you decide which one to use? And are they safe? In light of the Equifax breach, these are serious questions to consider.
When choosing one, Freedom Debt Relief recommends that you carefully read the firm's security policy. As you read the security policy, check to see what kind of information the app receives when you download it. Also, look for apps that provide bank-level security. Hopefully, that will help you to narrow down the field of apps. But if you need more help, here are the favorite four of Freedom Debt Relief.
Good Budget
Good Budget is a free financial app that does not sell any of your personal information, which is a top reason that it is a Freedom Debt Relief favorite. As you look into different apps, and particularly free ones, you'll find that it is common for many apps to sell certain information about you.
The Good Budget app uses an envelope system that earmarks your funds by putting them into different virtual envelopes. You can also share and sync the information with your spouse or other members of the household. The app is easy to use and there is good technical support for it. There is also an option to upgrade from free to a $6 monthly service.
Acorns
The Acorns app is great for anyone looking to capitalize on their spending habits and start investing, which is why it made the Freedom Debt Relief top four list. Acorns rounds up each of your spending transactions and deposits the extra change into a portfolio of low-cost investment funds. It is a great starting place if you want to invest money, but aren't sure how.
Granted, you probably won't get rich off of these investments, but over time you will begin to see your account grow with very little effort on your part. And, once there is a substantial amount of money in the account, the app will rebalance it for bigger investments. This app starts at $1 monthly.
Penny
Penny is an app that practically serves as an accountability partner for your spending, which is why Freedom Debt Relief likes it. Penny tracks what you spend your money on and alerts you of your spending throughout the day. While this may sound somewhat annoying, it really is a good way to bring attention to your habits, especially if you are looking to change them. As the app learns your spending habits, it may even suggest goals to help you curb it in some areas.
The benefit here is that if you are looking for ways to pay down debt or add to your savings, Penny can help. It keeps you aware of your spending habits, which allows you to look for ways to adjust them.
Clarity Money
Last, but certainly not least, the Clarity Money app made the Freedom Debt Relief favorite financial app list. What is so great about this free app is that it is a virtually pain free way to reduce expenses each month. Clarity Money examines your monthly subscriptions and paid services. It then asks you if you want to eliminate them or renegotiate the rates.
This is an easy and simple way to reduce expenses so that you have more money in your pocket each month.
If you find yourself in debt, these financial tools can help by showing you ways to reduce monthly expenses and put more money towards paying it down. However, for some people, even these little steps are not enough to tackle the mountain of credit card bills. If you have significant debt, Freedom Debt Relief could help you eliminate it so that you can get your life back on track.
We are the leading debt negotiation company and we have helped over 400,000 customers resolve their debt. Contact us online for more information.