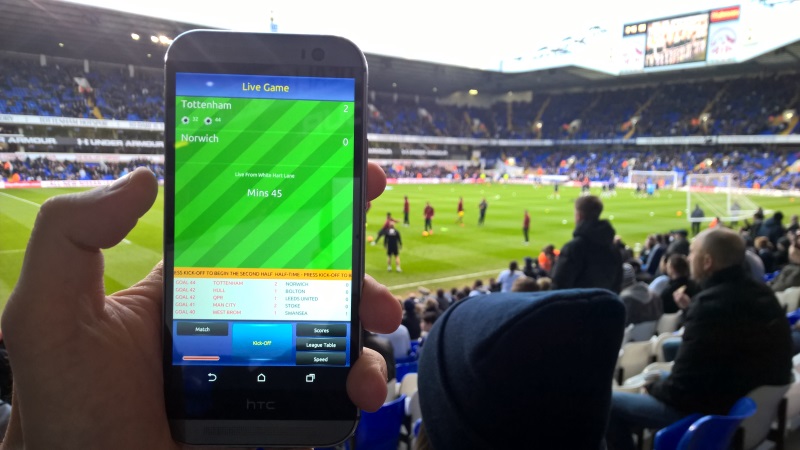 Well, it may sound bitter, but just having a team of good players is not enough to stand out from others and create a difference. Yes, it has its advantages, but taking it to the next level is your responsibility and for that, you have to promote your game and get the word out there.

Have you developed your sports game? However, if you do not make an effective effort to promote it, no one in the world will come to know about your game and as a result, no one will ever play it. The great news is that internet marketing has made the promotion of sports game a lot easier and affordable than ever for you to reach a larger audience. There is no doubt that promoting your game is important to gain interest and new membership from prospective sponsors and players. Here is a list of few tips that can help you to market your game if done correctly.
1. CREATE AN APP
Mobile apps have a great potential to connect people with their favorite games. A team app of your game can add a new dimension to the sports stadium while giving you an amazing way to make your game more interactive and providing the sports lovers with targeted, on-time services. With a mobile app, your fans can watch the various camera angles and replays, this also allows them to share your game clips on social marketing platforms. These days many sports club and organizations are building mobile apps such as a sports team app for the promotion.
2. CREATE AN EFFECTIVE PROMOTIONAL VIDEO
A good promotional video can showcase your new game in an effective way you can in a short time. Videos are the best ways to spread the message of your new game to the potential athletes and sponsors. Keep in mind that not everyone has the time to download a video or read about it every day. So, just create a short demo promotional video of short duration (30 secs to 1 minute).
3. SOCIAL MEDIA PRESENCE
Creating a strong social media presence is the powerful way for reaching out to your existing fans and gain potential fans. Always retweet their tweets, reply or like their comments, follow them. Don't forget that more it gets shared, the greater visibility your new game can get. You should interact and thanks to the audience for their tweets, comments, and likes in order to build a strong fan following.
To sum it up, there are many other ways to offer your new sports game the required promotional boost, but all its need is to put some resources and effort on the promotional ideas that are listed above.