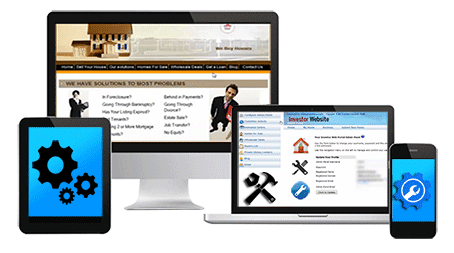 It's the digital era and people nowadays turn to the internet to look for new homes or property in the real estate world. Earlier people used to search for them up on desktop computer system, got a map, and walk out to see potential properties. However, today everyone has a smartphone and they can look up anything on their phone. People nowadays turn to the internet to look for real estate condominiums website developer or real estate agents. The enormous shift to mobile devices, real estate agents should increase their online presence to stay in the game. In order to show you their secret weapon, real estate agents need to pull up an effective website. As a successful marketing tool, a well-designed website can make all the difference, in real estate sector, maximum of buyers check the internet first.
Having an attractive and fully functional website for real estate is definitely going to succeed the today's real estate market. Here is a list of a few website design tips that you can follow to help make the website more compelling.
PREFER QUALITY OVER QUANTITY
It's good to make the real estate website engaging, user-friendly and most importantly insightful for the visitors than having multiple pages with common and generic information on each. Keep the functional objective in your mind and try to resist the urge to create a bundle of content. Don't forget that many of the website visitors are sellers and homeowners, so include dedicate areas on the site that can help them walk through the process with proper guidance that is crucial keeping the visitor on your website. If you run a blog, update it frequently with proper information that is helpful to both your specific and potential market. So, having an intuitive, professional and simple layout can help your visitors coming back.
MOBILE FRIENDLY
Nearly more than half of all the internet searches are done on smartphones nowadays, so it is more important than ever to design a mobile-friendly website. The point being – mobile internet browsing is on the rising and shows no signs of slowing down. So, just only having your real estate website optimized for web devices, it's imperative that to consider your visitors and how responsive the mobile layout of your website is for these visitors. Give it thought that how your visitors can browse and interact the site on their smartphone. Have you included CTA on your webpage? Can your visitors find all the required information?
IMAGERY
Some real estate agents get this, while others do not. But do you know imagery is the key to success in real estate industry? All you need to do is to exhibit great pictures of the properties that you are selling so that they attract the potential buyers and clients to work with you. Believe it or not, without great imagery platform, your real estate website will miss something really very important.
If you are a real estate agent serious about expanding your business, it's imperative to come up with a good website design for your real estate website.