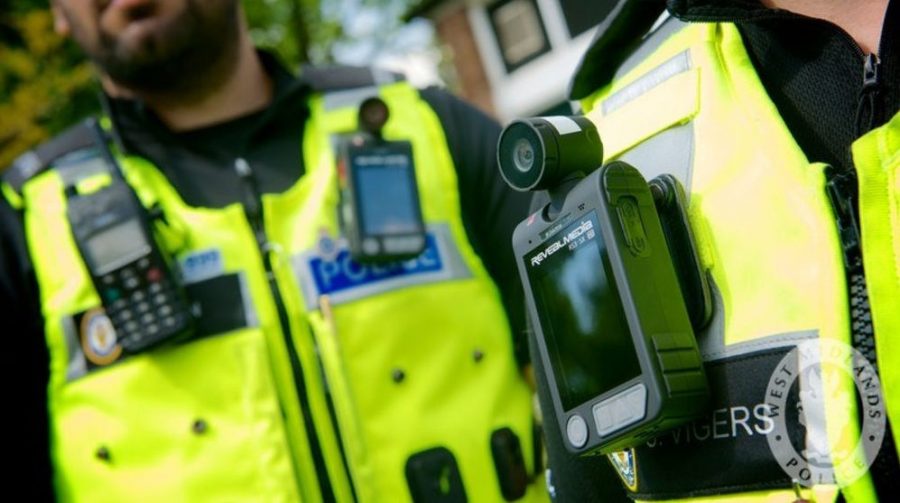 When considering different career paths in college, I had reviewed several law enforcement and business degree programs and took a close look at job opportunities available in each field.
Law enforcement courses prepare students to enter the field of private investigation, security, the Federal court system, police department and other fields. I did end up pursuing a degree in business and marketing, but there are still several law enforcement careers that appeal to me and I've considered taking business law and criminal justice courses to supplement my educational career.
If you're taking law enforcement courses or completing a law enforcement degree program, here are some of the job options and career paths to consider:
Court Reporter
Court reporters are responsible for recording speeches, discussions, dialog, legal proceedings and meetings in the court setting. They are trained to work with closed-captioning systems and may provide real time translation services. Several law enforcement courses and criminal justice degree programs prepare students for a rewarding career in this field.
Judicial Worker or Judge
Judicial workers and judges are trained to work in Federal and State court systems, and most hold a law enforcement degree. Each state provides its own training and orientation for its new judges, and agencies including the American Bar Association and Federal Judicial Center hold sponsored training programs and offer continuing education courses.
Lawyer or Attorney
Lawyers and attorneys work to protect the rights of their clients during the litigation process, and advise clients about their rights and best course of action given their circumstances. Law enforcement courses including political science, Federal law and even business law can prepare students for jobs in this field.
Police or Detective
Individuals who have successfully completed law enforcement courses or a law enforcement degree program can explore careers as a law enforcement officer to protect lives and property. They may pursue jobs as a State or Federal agent, local police officer or an inspector.
Probation Officer
Probation officers are employed by local and State governments, and may have taken law enforcement courses as part of a criminal justice degree or law enforcement degree program. Probation officers keep track of offenders who are on probation or parole, and are responsible for conducting investigations and writing reports about offenders for the court.
Private Detective or Investigator
Private detectives and investigators take law enforcement courses about surveillance technologies and protocol, corporate and business law, and retail law or loss prevention. Many hold a criminal justice degree or law enforcement degree, and may receive specialized training on the job.
Taking law enforcement courses from an accredited college or university provides a number of career options for individuals interested in working for the State or Federal government, or as a private detective or investigator. If you are considering taking law enforcement courses, review all of these job options so that you can select a rewarding career for the long-term.
Sources:
http://www.careeroverview.com/law-enforcement-careers.html
http://www.policeemployment.com/law-enforcement-training/law-enforcement
http://www.worldwidelearn.com/online-education-guide/criminal-justice/law-enforcement-major.htm