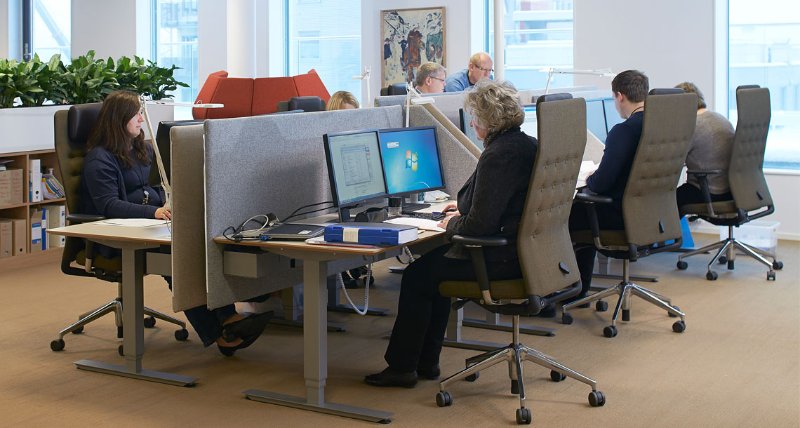 When it comes to people who are working, offices spaces are heaven for them. This is because; they spend most of the time at workplaces. Many people sometimes stay at office if it is needed, since they have all the basic amenities there right from restrooms to food and importantly air conditioner running all day. Many bachelors spend more than 18 hours a day at offices. Hence this office should be comfortable for them to work without any pressure and difficulties. Many people who are involved in business and want to set up a different office location but has very minimal time, usually rent a work space. Renting can be a whole workspace or can be a shared space. Shared space can usually be a meeting room shared or a cubicle that is shared. A shared workspace or the so called collaborative workspace is a wonderful way to get the creativeness flowing through the business at a cheaper cost.
Benefits of Collaborative Workspaces
Today, shared workspaces are a trend. People rent a workspace for certain hours of the day. The main benefit of shared workspace is that, it is cheaper as it helps in bringing employees to work in one place to share and work together with massive costs of renting office space. They are an advantage if the working number of people is low. These shared workspaces help in bringing different employees together, sharing ideas and build relationships. These workspaces have coffee bars, couches and meeting rooms which the members can use to take a bit of their time away from computers to have a much-needed break and to socialize with their colleagues. The employee flexibility is important as the business grows. Work spaces have plans that range from daily drop-in passes to monthly and yearly. The business location cannot be a permanent location. In this case, the employees can be shifted to various locations without any hassles. Shared workspaces offer work place in prime locations which otherwise one would not be able to afford if one were to rent a whole space. Employees working in shared spaces often get ideas when they talk to their colleagues and are always energetic since there are people around them. They get to meet new people and have access to more information which is not the case if a person is confined to the cubicle all the time. When there is more number of people with wide range of skill sets, it is an advantage for the business.
Hire a Shared Space
With all the benefits of shared space mentioned above, one can book a workspace online anytime, anywhere by logging into https://bridgeworkslongbeach.com/private-offices/. This website has workspaces depending on the number of people. They have memberships and workspaces can be rented on a day, a month or a year basis. Their rented offices come with free internet connection, 6 hours of conference room, café and lounges, comfortable workspaces, free coffee, tea and water, free printing, full-time cleaning staff etc. With all these basic requirements fulfilled, the employee can only concentrate on their work with no disturbances. One can book a unique workspace in the website in case of relocation of employees.