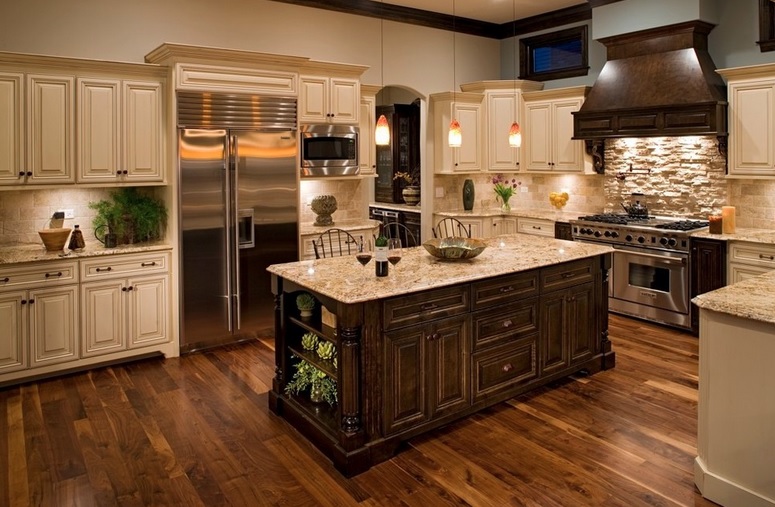 The cabinetry is one of the most expensive pieces of furniture in a home. So, when it gets old, you just can't toss it out and buy a new one. Sometimes it becomes so ugly over time that just looking at it makes you depressed. Don't worry! There are ways to bring back its shine without shelling out money for a new piece. Let's check some tricks to refresh the look of your age-old cabinetry.
Add Crown Moldings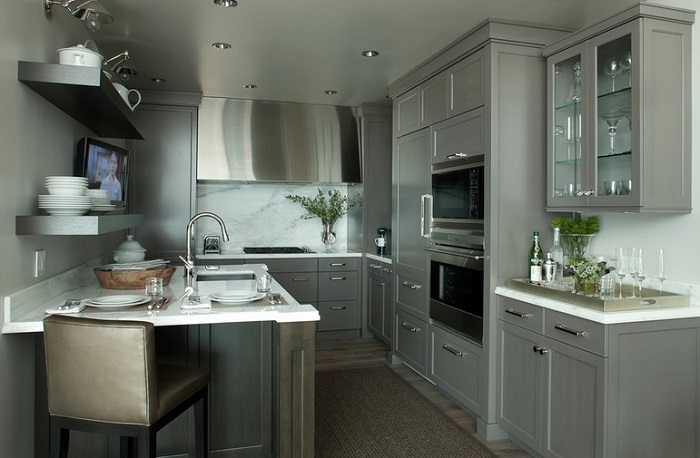 The wood details of crown moldings will beautify the furniture piece and add height to the place. You can apply this architectural feature if your cabinets don't need a repair or massive renovation but just a bit of upscale vibe. To match the colorant of the newly installed woodwork, stain it and the existing cabinet at the same time or paint them with the same color.
Reface with New Panels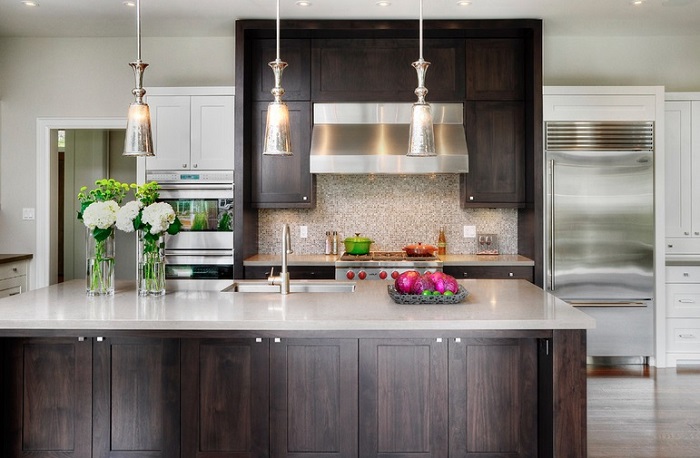 You can reface the cabinets if these are outdated but still keep a good structural integrity. And, wainscoting is the best option for adding cabinetry paneling. You can change the drawer fronts and old doors with new wainscot boards. Beadboards are the most attractive option but raised, board and batten, and shaker panels can be excellent alternatives too. Stain the old and the newly installed panels so that they have the similar wood grain.
You can update the appliances by matching them with cabinetry paneling. There are various types of customized paneling available for dishwashers, refrigerators, and other devices. It will create an integrated appeal and give your entire kitchen a brand new look!
Give a Coat of Paint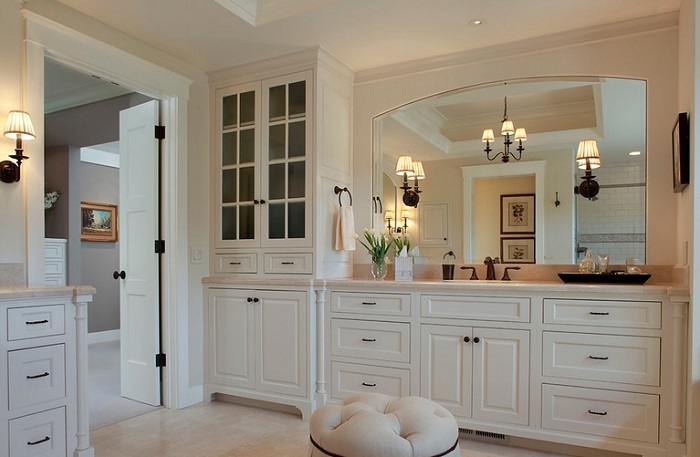 Giving the cabinets a fresh coat of paint is the cheapest solution of giving them a new look. Use semi or high gloss paint if you favor the shiny appearance. If it's a wooden cabinetry, varnish it to bring natural stain of wood back.  Don't forget to sand to remove the old stain or finish. If you are not confident in doing the job, the better option is to hire a professional.
Replace Wooden Doors with Glasses
Glass pane doors create a certain rustic vibe to a place. If you decide to replace the solid doors with glasses, give the cabinetry a coast of crisp white paint to exert the country charm even more. Besides, such cabinets will be a good place for displaying decorative dishes, glassware, and any of your prized possessions. Install over and under cabinet lighting to add ambiance and add visual interest to the items showcased inside.
You can also update the look by adding extra storage such as display shelves or plate and wine racks. These additions will not only increase the value of the furniture piece but also solve the storage problem in a tiny kitchen.
Replace the Hardware
It's a tried-and-tested method that attributes a new look to your cabinets within a limited budget. Choose anyone from the trendy options such as stainless steel, brushed nickel, or copper. Besides, plenty of styles are available too, and you can pick up anything from curvy, ornate nobs to sleek door pulls. These will give your cabinetry an updated look and increase the functionality.
Remove Doors Entirely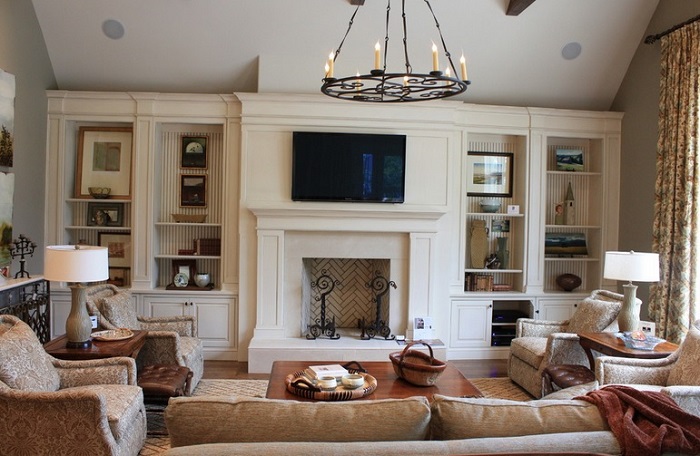 If the budget is very tight, remove the doors altogether without spending money on updates or repairs. Open shelves are the best option for congested places because they create a sense of space. Besides, these are highly desirable for displaying your expensive glassware. You can glue wallpaper or install beadboards inside of the cabinets to give the displayed items a beautiful backdrop.
These ideas will not only update the look of your bathroom and kitchen cabinets but also save a big amount of money. Polished cabinets that look updated improve the value of a home and appeal to future buyers. Even if you are not selling, looking at a retouched cabinetry will definitely make you feel better when you are doing the household chores.