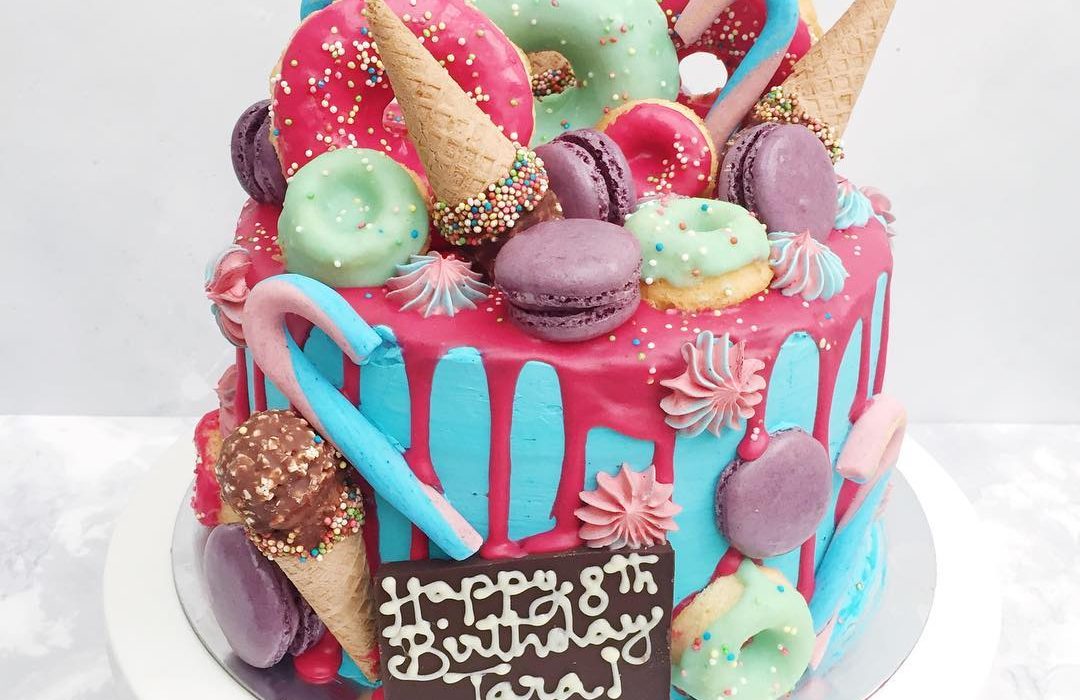 For anyone in the world, their birthday is the most special day in the year! Especially for the youngsters, who are about to step in their adulthood, the concept of birthday celebration is evolving from childish kiddy parties at home to more sophisticated, subtle, and offbeat birthdays with their best or special friends. Here are some ideas to surprise them and make them feel special on their milestone birthdays, like the 16th or 18th birthday:
Tone it down
No need for bright pinks and electric blues or glittery golden for the theme – make it a subtle teal with black and white, simple checks or pastels in accordance with the birthday person's choice, age and situation. Keep it classy and don't go overboard with the decorations. No need for huge cut-outs and favourite characters in cardboard hanging off the ceiling.
Cake the way
Cakes are the life and soul of any celebration and birthdays without cake is no birthday at all. Cake you pick must be in accordance with the theme – get it made specially or customize with available resources. If the birthday boy or girl is away or afar, send cake online to the location to make them feel special. Keep it classic or experiment with an offbeat flavour. The willingness to try something new is there in the new adults, so even if the flavour is too different for your taste, they will appreciate it for the novelty of it.
Gifts and flowers
The young adult is in a position to understand your gift now, so be as thoughtful and observant as possible while picking a gift. Instead of generic gifts like mugs or stuffed animals, think about their favourites, their hobbies or something that helps develop an area of their personality in a significant way.
Plan an adventure
With all those hormones raging, the teen would definitely love it if you have some offbeat activity planned, like a hike or a bicycle ride to their favourite spot. Maybe you can get a little adventurous and take them to a horse riding place or go for sky diving to mark their special day.
Surprise them with independence
Maybe you can gift them a vehicle so they can manage going to school on their own. Maybe you can allow them some kind of freedom or lift the curfew time to give them more autonomy. Put the responsibility of taking care of themselves to bring home the point that you would like to treat them as adults. This will be a better gift to them than many other things.
Pamper them with something slightly grown-up
Like a spa! Or personal products! Maybe a pet! The options are limitless.
Let them be!
As parents or responsible guardians, we tend to feel too protective about our teens and correct them at every possible place. Let them be for their birthday because with their personalities changing, they feel harnessed or suffocated with this behaviour – let them be.
A young adult is often moody and difficult, but at the end of the day, it's their birthday, and you can make them feel special with your thoughtful gestures and slight change in attitude. Make them happy and bond with them in a different way and see them glow with joy.