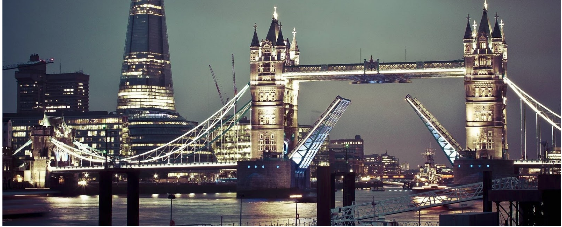 London is one of the most remarkable place of europe which is keeping hundreds of little wonders at every corner. London is home to almost 15 million visitors every year, the numbers are huge that signifies how exciting london looks to tourists of across the globe.
London is filled with entertainment, music, food and bunch of exotic places for which visitors die for. Beside, providing such a great atmosphere to people, the london is also popular for its historical structures and cultural attractions.
London has so much to offer that it cannot make any person run out of unique things even in endless days.
Let's just discuss 5 places rated as "the best" by tourist who have seen london inside out thoroughly:-
1. British museum
I cannot comment on a question, whether starting with museum visit is a right choice or not but this british museum is a pure gem that should not be missed at any cost. Museum consisting more than 13 million antiques from ancient world. Keeping one from almost every country such as europe, china, babylonia etc.
2. London aerial view
London eye is europe's largest wheel through which people can have a look at entire london from 444 ft above thames. It was inaugurated in year 2000 to the london public, at that time it was the world's tallest wheel. The journey last upto 30 minutes but it can take consume more than that because of the waiting que. The best way to skip the line is book in the booking in advance.
3. Kew garden
Kew garden is situated in south west london, home to world's largest and most diversified botanical collection. The garden was founded back in 1840 that now comes under government property. It has more than 30,000 different kind of living plants. Including herbarium which is one of the world's largest in uk.
4. Sea tour
Take a deep look at sea life of london which is having more than 400 species such as shark, strigays, molay at the aquarium. It is london's most popular and thrilling place to take a tour of "shark reef". Take a walk inside the aquarium and test your nerves with the shark bangiing against the galss.
5. Big ben and parliament
It would be unfair if i end up my article without mentioning these two extraordinary structures of london. Big ben is one of the oldest clock of uk which is now known as a elizabeth tower. It was built in 1859 but the origin of its name is still questionable. While on the other hand, parliament of uk is located at beautiful location which one should have a look at from outside. They offer a complete parliament tour in which they give visitors a chance to see live debate and political discussions of congressman.
London is a place from where person can't get enough at once, you will somewhere end up missing the place or missing out places. It is little expensive but you can make the whole trip reasonable by booking cheap flights at online sites. Also search for low price hotel stay to enjoy the place at its most.