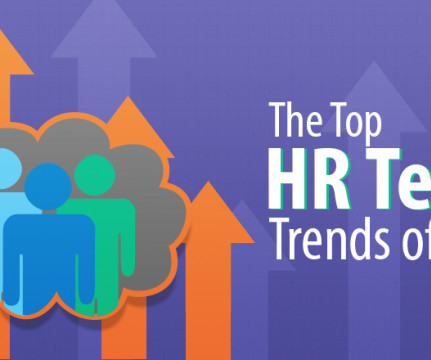 2016 witnessed the transformation and disruption the global market for the HR systems. In 2017, this trend will gain momentum, too. However, there'll be a bit change, especially in the case of adoption rates, with new people technology being more on the cloud. Let's have an in-depth look at these trends in technology in talent management.
Cloud-driven and mobile friendly: With HR begin slanting towards cloud-based HCM software, people before making any purchase will inquire whether the applications are indeed built for mobile and whether its design is able to offer a proper app experience to their employees. A must-have fact for today's talent management systems.
Mid-sized employers (500-5,000 strength) will enter the market: Talent management systems will eventually break its big-organization straitjacket, as more and more mid-sized organizations with the employee strength of 500-5000 investing in technology in talent management. Given this, organizations are coming with both larger and smaller solutions to target a wider market base.
Savvy shoppers will be choosier: Yes, as the market is flooded with a plethora of options and the lifecycles of talent management systems within companies are decreasing significantly, it is time for shoppers to invest more time and resource to make an appropriate choice.
Cloud–based payroll is an exciting option: Traditional payroll systems used to enjoy a rather longer lifespan than any core HR solution. However, with the cloud, it is a whole new ball game. Some built-for-cloud payroll systems are expected to delve into the self-service cloud-centric pay for the end user.
PaaS will take precedence over SaaS: PaaS—Platform as a Service—will take precedence over SaaS—Software as a Service. It signifies more flexibility to scale up various products, integrate them with many other solutions, and customized and configured. So, it is time for HR professionals to pull up their sock and get a better understanding of how to use technology.
Complexity in contracts will increase & licensing models will be disrupted: When HR will go to vendors and ask about various talent management systems solutions pertaining to partnering, alternative services, and income generation, the vendors need to delve deep and find out what takes place when the license purchase is confined to the numbers of employees, re sellers, and authorized agents.
Not bots but analysts will be the new entrant in HR space: HR may begin creating some latest real-life positions within the main team for people having specialization in BI, HR, and people data. They will gain more space in talent management systems.