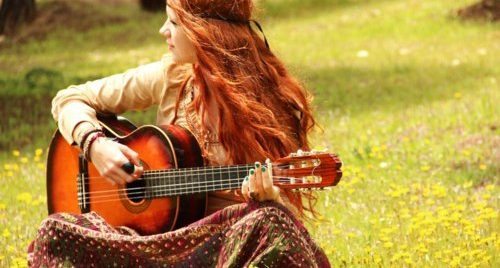 If you're a beginner and planning to buy a guitar, then you need to consider a lot of things to get your hands on the perfect one that matches your needs. When you explore the musical instrument market, you'll come across a variety of acoustic guitars, each claiming to be the best and unique. However, to find the one that meets your requirements, you need to consider some of the important things.
In this article, we will guide you to shop the perfect piece!
What are the types of guitars?
You get many options to choose from when buying a guitar. You can buy traditional guitars for classical music, or electric guitars for rock songs. Also, you can choose from twelve string guitars to six-string guitars, each having their unique sounds.
When to choose an acoustic guitar?
If you love playing accompaniment, then the acoustic guitar is surely the one for you. It allows you to play the chords enjoyably.  Moreover, you can move around with your acoustic guitar while playing.
Acoustic guitar is the right one for you, when you want to enjoy playing it but
You are afraid because your hands are small.
Your fingers are little weak to play the strings.
Select a guitar that fits your budget and style
Do not go for big brands and styles before you figure out
How often and where are you going to use it?
What's your budget?
What's your skill – Beginner or Experienced?
If you're a beginner, it is suggested that you do not spend a lot of money on high end guitar. There are a lot of low and middle range guitars in the market.
If you have tried your hands enough on simple guitars, and ready to move on to a high end guitar, check on these things.
Types of tonewoods.
In what way is resonance affected by soundboard?
When to choose an Acoustic-electric guitar? Why?
Being hybrid, Acoustic-electric guitars are immensely popular.
Are you a band player? If yes, then you should go for an electric guitar. They serve two benefits
Firstly, they have special controls and features like pickups and preamplifier. You can plug it easily with any sound system or amplifier, and get high sounds, that too without distortion.
Secondly, if you play it without a sound system or amplifier, it will sound just like any normal acoustic guitar.
Left hander – you get one too!
While playing guitars,  the left hand is used for pressing the strings, whereas the right hand is used for plucking and stroking them. A left hander can find it difficult! However, not anymore. There are guitars designed keeping left handed players in mind.
Last but not the least, do you have ideas of a guitar complying your needs in your mind? We say, turn it into reality. Ask the maker to personalize your guitar the way you want it and have your own custom acoustic guitar.
These days, there are many online vendors that not only offer factory made acoustic guitars, but handmade as well. You can easily buy a readymade one or place an order for a customized one.