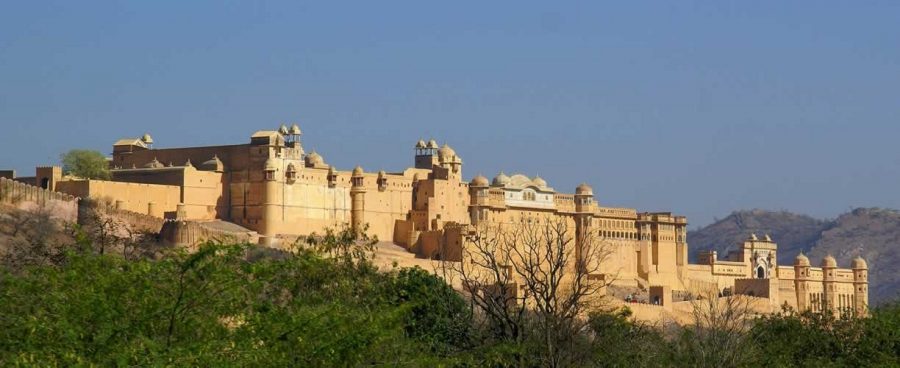 Close to the city of Rishikesh, which is a known pilgrimage and tourist spot in the state of Uttarakhand, Narendra Nagar is also a famous spot. Situated in the Tehri Garhwal area, it is a beautiful spot that can mesmerize the visitor with its absolute charm. There are many attractions here for those who love nature and natural views. This beautiful spot is known for various reasons among which Gangotri and Yamunotri are leading. They are known as the mouth of the two leading rivers of India which are also considered holy as per the Hindu scriptures.
The Narendra Nagar town is also known for its location as it is close to Rishikesh. Hence here one can find many tourist camps, tents, and lovers of adventure sports. The town is situated at the height of 1322 from the sea level. In the past, this town was the capital of this area.
The town has some spa centers, Palace and another spot Kunjpura that attract the tourists here. Here one can visit Maharaja Narendra Shah's Royal Palace and rejuvenate at the spa. Those who love to view natural sceneries can enjoy beautiful look of Himalaya and Doon valley from this location. Those who love to capture images, this is the perfect location to capture the images of Kings of Mountains, Himalaya.
Read more: Top Best Tourist Places to Visit in Uttarakhand
One can also go for some Ayurvedic treatment and Massage therapies here as there are professional centers for such services available here. Those who love to practice yoga and meditation can practice it here amid the lush greenery and beautiful natural environment that can fill one's heart with joy and happiness. Those who love to have stroll this is the best place as there are some walkways where you can move and enjoy the beauty spread in the surrounding areas.  Among the people, it is much-known area to have a single day trip where one can refresh the mind and body within few hours and prepare for the upcoming challenges.  Usually, in the weekends as well as festivals, this place is flooded with tourists and hence those who want to have a true view of Himalaya and enjoy the solitude visits it in normal days only. The place is with scenic beauty in all the seasons and hence except winter one can go there anytime. In the winter season, the low temperature can create problems for those who are not used to bear such low temperature as 0 degrees.
How to reach?
To reach Narendra Nagar the best way is to reach Rishikesh as from Rishikesh Railway station you can hire a taxi or can get a bus also. There are also direct buses available for Narendra Nagar from Delhi and Rishikesh as well as Tehri. Jolly grant airport Dehradun is the closest airport for this destination which is located at a distance of 31 km. From the airport, one can hire a taxi or auto to reach the destination in the town. For such interesting games related to travel you can visit talkmug.com for detailed info.