Football isn't just for the multi-million-pound celebrity footballers, football is for everyone. That is the philosophy behind grassroots football. FIFA states that grassroots football is about forming relationships, having fun and building up team spirit. It's more than training the top footballers of tomorrow but is about reaching out to all communities and enjoying the playing of the sport. Grassroots football aims to develop the game from a local level where players are mostly amateurs who play for the sheer love of the game.
Grassroots football is about nurturing potential talent as well, from kicking a ball about on an estate in London to running onto the pitch representing your country in the World Cup – this is the stuff of many young boys' dreams. So, given our nation's passion for the sport – why is grassroots football struggling so gravely?
An area of east London has always produced far more talented players than anywhere else and that's down to its long established old local clubs. Times are becoming increasingly tough for these grassroots clubs though. Parents want their sons to immediately be picked for an academy, there seems to be an expectation that the boys who play here will automatically go on to greater things. The biggest issue though, is resources. Whereas twenty years ago these club could field 16 teams, now they manage about six or seven. Public funding cuts and the expense of pitch upkeep is threatening the existence of these local clubs.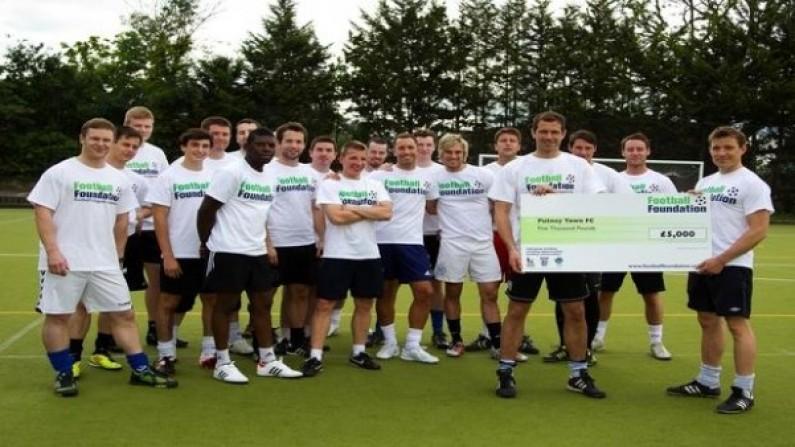 The promise of the 2012 Olympic legacy feels a million miles away when local clubs, just walking distance from Olympic Park, are having to shut up shop. Many pitches, that were once under public ownership or rented out cheaply by the local council, have been sold off to private investors due to cuts in local government budgets.
There are efforts being made though, to bring back more access to grassroots football for everyone. A new initiative in the London boroughs called 'Playing Pitch Strategy' is aiming to make pitches available to all. Despite cuts, the council is recognising the strength of support for local sports teams and the importance of continuing investment is accessible sporting facilities. Kit out your team with Team Football Kits of unbeatable value at www.kitking.co.uk
At the heart of grassroots football is a relatively small group of adults who invest huge amounts of time, money and effort into providing cheap access to local competitive football matches. Many local schemes are in place to encourage parents to get more actively involved in their child's sporting activities in the hope that vital additional funds will be raised and it will raise the profile of community sport even more.
The term grassroots football also refers to any group of amateurs who play for passion, including schools, youth groups, corporate teams, football for disabled players, football for the older generation and walking football. The health and social benefits of playing sport together are immense and well-established, so as a country, we should be doing all we can to promote and support grassroots sport of any kind.