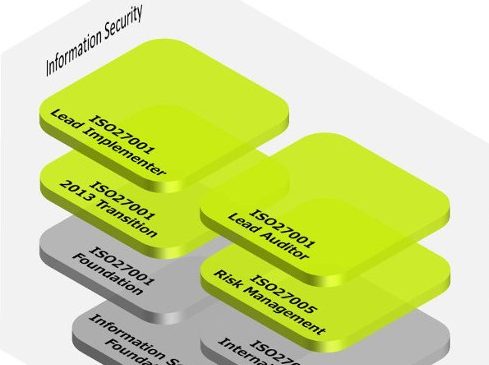 The ISO 27000 certification course is the top standard which is providing the optimum requirements for an Information Security Management Organization. The ISO 27000 has a dozens of versions under its head popularly known as ISO 27001:2013, 27002:2013, 27000:2016 are more. In this iso 27000 foundation certification the individual gets an overall knowledge about Information Technology, Security Techniques, Information Security Management systems and Vocabulary. Every organization of any kind must have an established standards and guidelines which will protect the organization from various business risks. The course will help you become an expert in the Information Security Management system with which you can help your organization to achieve quality and compliance in IT security management.
This certification course helps to prepare you for the ISO 27000 examination by providing you with proper materials and the candidate will be introduced to the important elements of the ISO 27000. The candidates would get an expert level training and exercises from our experienced professionals who would help the candidate to pass the examination in one shot.
Any individual should take up these courses who are interested in the Information Security Management field to safeguard continuity and efficiency of the organization. The candidate would get 24 hours of training with full support via phone, email and chat. This course would be the first step for any individual towards becoming a good Project Management Professional. Any organization can gain an edge over the others in this competitive field by achieving this ISO 27000 Certification course.
Develop your abilities with Management Certification Training
This certification course will help an individual to develop his skills in the core management techniques and produce the best results in support of your organization. The individual can gain an expert knowledge and vision towards his success in management. The management certifications training also help to develop leadership skills which are very much needed for success. This certification course will help you to learn the key components that makes you an efficient and successful manager. Management and art of Delegation are the important qualities which are demanded by every group organization which is why any individual should undergo this training.
This management course helps the students with their exploration in which sector they want to study and build a future in that field. The training would give an individual more respectable and prestigious job as the course has a high demand with a competitive environment. This Management course are also inclined towards professional and corporate management on an international level. The course would develop your existing skills and knowledge in planning view of administration.
This would help you to acquire knowledge in various other areas such as team-building, project management, and resource allocation and communication skills. The training would provide you with an additional knowledge to face any difficult decision making. A good decision making ability is a key factor which is required by any organization for achieving success for their future needs and career based on this same